Pipe
Need industrial equipment, parts, or services? Submit an RFQ and get quick quotes.
Get a Quote
Need industrial equipment, parts, or services? Submit an RFQ and get quick quotes.
Get a Quote
Top Companies in Pipe
+5 Companies in Pipe
0
0
Generate leads, provide quotes and capture new businesses
Get Started
The Complete Guide to Industrial Pipe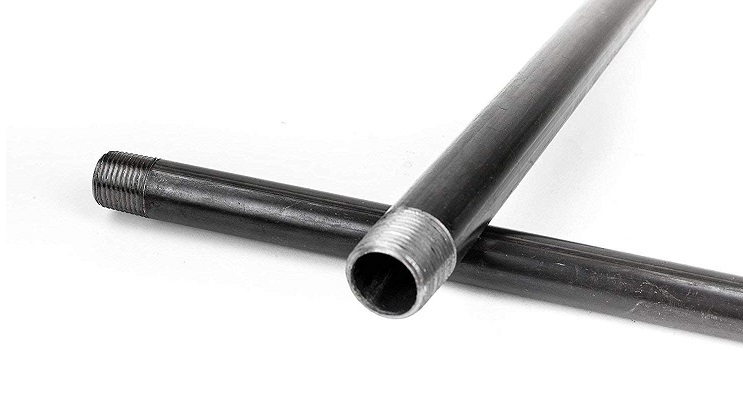 What is Industrial Pipe?
Industrial pipe is a general category of solid and fluid transport hardware employed in many industries and applications. Usually, pipes and rigid tubes are used in energy, process, construction, and various civil infrastructure applications. Industrial pipes and tubes are made of a wide type of materials to transport an equally wide variety of solids and fluids. Industrial pipes are often, but not certainly, in a cylindrical shape, and all systems are typically designed with straight sections joined by fittings or specially-formed joints and connections. It is regularly used in pressurized applications. Industrial pipe material specifications and construction are based on the application. You should consult with pipe suppliers to optimize pipe selection.
In everyday usage, the words tube and pipe are usually interchangeable, but in engineering and industry, the terms are uniquely determined. Based on the applicable standards that the product is manufactured, a pipe is generally defined by a nominal diameter with a fixed outside diameter (OD) and a catalogue that represents the thickness. A tube is most often defined by the wall thickness and OD but may be named by any two of the inside diameters (ID), OD, and wall thickness. As mentioned before, pipes are generally produced based on several international and national standards.
What is Industrial Pipe Used?
Industrial pipe is a general classification of solid and fluid transport tools employed in many industrial applications. They are used widely in process, construction, energy, and many civil infrastructures. Some of the applications of the industrial pipe are:
Pipelines carrying gas or liquid over longways
Compressed air operations.
Casing for concrete pilings in construction plans.
High-pressure or high-temperature manufacturing processes
Widely used in the petroleum industry in oil well casing and oil refinery equipment.
Transferring gaseous or liquid fluids in a process plant from one position to another in the process.
Transferring bulk solids in a food or process plant from one position to another in the process.
The development of high-pressure storage vessels.
Plumbing
Tap water
Irrigation
Additionally, pipes are utilized for various purposes that do not include carrying fluid. Scaffolding, handrails, and support structures are often assembled by structural pipe, particularly in an industrial environment.
What are Industrial Pipes Made of?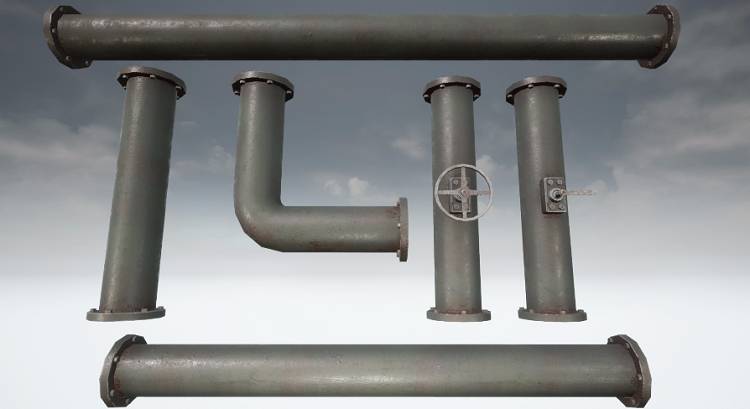 A pipe is manufactured of several types of material, including glass, fiberglass, ceramic, concrete, many metals, and plastic. In the past, lead and wood were generally used.
Generally, metallic piping is made of iron or steel, for example, unfinished, carbon steel, black (lacquer) steel, galvanized steel, brass, stainless steel, and ductile iron. Aluminum pipe utilized where iron is conflicting with the fluid or weight is important; we also use the heat transfer tubing the same as refrigerant systems. Copper pipe and tube are prevalent in domestic water plumbing systems and operations where heat transfer is desirable (heat exchangers or radiators). Inconel, titanium-steel, and chrome-moly alloys are common in high temperature and pressure processes and power plants. Lead piping is still seen in old domestic and water distribution systems. However, it is no longer allowed for new potable water piping connections because of its toxicity.
Plastic tubing is broadly used because of its specifications, such as lightweight, non-corrosive properties, chemical resistance, and ease of making connections. Plastic materials for pipes are polyvinyl chloride (PVC) chlorinated polyvinyl chloride (CPVC), fiber reinforced plastic (FRP), reinforced polymer mortar (RPMP), polypropylene (PP), polyethylene (PE), cross-linked high-density polyethylene (PEX), polybutylene (PB), and acrylonitrile butadiene styrene (ABS), for example.
Pipe may be constructed from ceramic or concrete, usually for low-pressure purposes such as drainage or gravity flow. Pipes for sewage are predominantly manufactured from vitrified clay or concrete. Reinforced concrete can be employed for large-diameter concrete pipes. Usually, such pipe will have a collecting bell or a stepped fitting, with several sealing methods implemented at installation.