Steam Turbine Services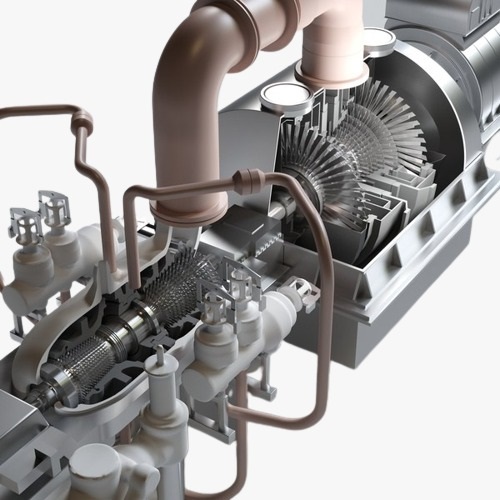 For a number of reasons, including planned maintenance, unanticipated outages, reliability difficulties, or the desire for increased performance, steam turbines may require services such as maintenance, repair, refurbishment, or upgrades. Linquip has recognized the value of finding the right and reliable steam turbine service providers and responding with solutions. To fulfill those demands, we've established a diverse listing of verified steam turbine service providers based on geographical location. From turbine operation and maintenance to performance and lifetime extension, the vast portfolio of steam turbine service providers, are available on the Linquip platform which covers all OEM fleets. Regardless of the steam turbine industry application, you should care to improve the performance and lifetime profitability of your turbines while focusing on safety, reliability, and environmental compatibility. Linquip connects you to a comprehensive variety of industrial steam turbine service providers to help you repair, maintain, and overhaul your current steam turbine system and get the most out of it. The industrial steam turbine maintenance professionals have the experience to re-evaluate and reconfigure your unit to match your present or future operational demands, whether you're a chemical producer, manage a refinery, or work in the pulp and paper business. Lower life cycle costs, prolonged asset life, higher efficiency, and improved turbine performance are among the benefits of doing your steam turbine services on time with the right professionals. On Linquip you have access to the list of steam turbine professionals who can assist you in achieving your operational objectives.
Request for Service
Need industrial equipment, parts, or services? Submit an RFQ and get quick quotes.
Request for Service
Steam Turbine Services
Top Steam Turbine Service Providers
Available Services:
Gas Turbine Field Services
Compressor Upgrades & Life Extension
​​Gas Turbine Maintenance, Repair & Over...
Compressor Field & Site Services
Supported OEMs:
Mechanical Dynamics & Analysis (MD&A)
United States
Available Services:
MHC Operating Governor
Control Pac Power Actuators
Bronze Turbine Seal Rings
Bearing Ball Ring Repairs
Supported OEMs:
Available Services:
General Services
Overhaul
Maintenance
Commissioning
Supported OEMs:
+14 Service Providers in Steam Turbine
See All Steam Turbine Service Providers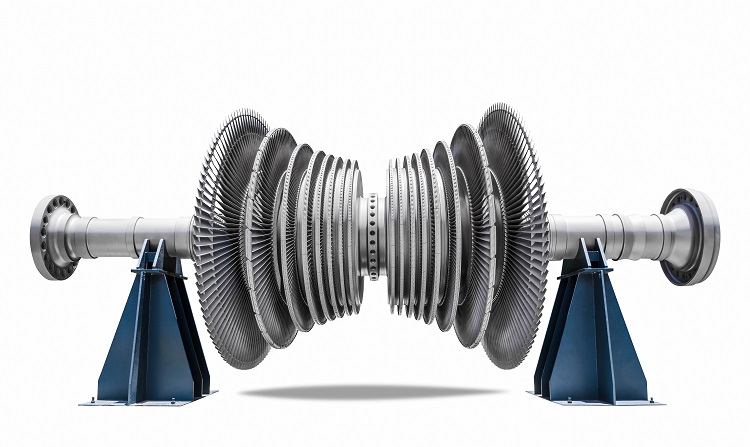 A cutaway diagram of a Steam Turbine (Reference: Linquip.com)
Type of Steam Turbine Services?
Steam Turbine Services contain:
Maintenance
Inspection & Diagnostics
Repair
Repairs and overhauls are covered by steam turbine services, which also include engineering and supply of replacement parts, as well as the construction and/or programming of control systems. Suppliers also offer services like vibration measures, endoscopic inspections, and troubleshooting based on operational data from the control system in between major overhauls.
Steam Turbine Maintenance & Overhaul
Suppliers attempt to have your steam turbine up and operating as quickly as possible.
Inspection of the bearings
Preventive maintenance/overhaul support is available 24 hours a day, 7 days a week.
Balancing
Services for breakdowns
Commissioning (cold and hot)
LTSA
Steam Turbine Inspection & Diagnostics
Your Steam Turbine's inspection and diagnostics provide you with complete information on when preventative maintenance is necessary. Our broad examination and diagnostic experience include the following:
Endoscopic examination
Vibration analysis
Check for alignment
Root cause analysis
The study of oil
Troubleshooting based on the control system's operational data
Steam Turbine Repair
Due to the in-house reverse engineering and manufacturing skills, suppliers can fix any Steam Turbine parts in the quickest time possible and to the highest quality standards.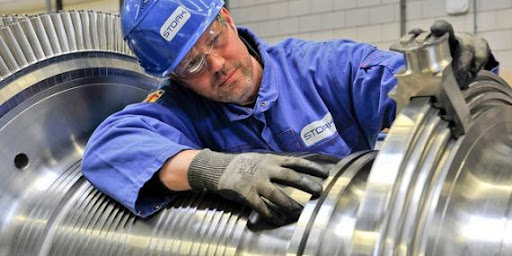 Steam Turbine Services: Repair (Reference: stork.com)
The following are some of the services suppliers provide for Steam Turbines:
Controls for Steam Turbines are being changed.
Repair
Delivery of spare components
Retrofits
Production of blades
Learn more about the services suppliers provide for repairs.
How Suppliers Work
Suppliers provide the best level of productivity, the quickest reaction times, and the highest level of HSE and quality standards. Suppliers strive to have your Steam Turbine up and operating as quickly as possible. Some services that you can rely on are:
Independent Service Provider having a background in the turbine manufacturing industry.
In-house workshop facilities are extensive.
Spare parts engineering competence in-house