Gas Turbine Services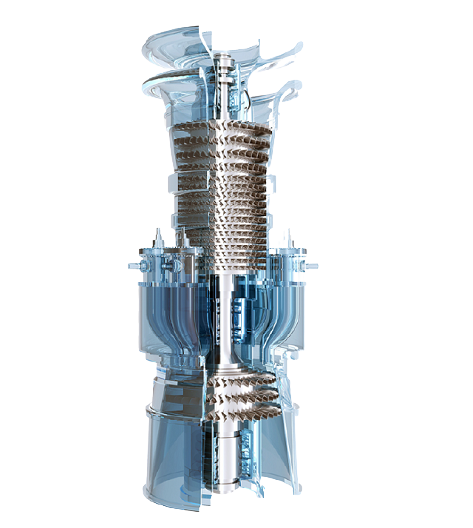 Gas turbine services include but are not limited to maintenance, overhauls, and repairs. The gas turbine service providers are specialized in overhauling turbines that are typically utilized in power generation, oil & gas, heavy industrial applications, or aircraft propulsion. Relying on most parts of the industry to the generating power make it necessary for facilities to make sure that their gas turbines operate in a reliable performance. Linquip has recognized the need of finding the right and reliable gas turbine service providers and to respond to that demand we've established a diverse listing of verified gas turbine service providers based on geographical location. There is a vast list of gas turbine service providers, available on the Linquip platform which covers all OEM fleets' services. Regardless of the gas turbine industry application, you should care to improve the performance and lifetime profitability of your turbines while focusing on safety, reliability, and environmental compatibility. Linquip connects you to a comprehensive variety of industrial gas turbine service providers and experts to help you repair, maintain, and overhaul your current gas turbine system. Lower life cycle costs, higher efficiency, and performance are among the benefits of doing your gas turbine services on time with the right professionals. On Linquip you have access to the list of gas turbine professionals and subject matter experts who can assist you in achieving your operational goals.
Request for Service
Need industrial equipment, parts, or services? Submit an RFQ and get quick quotes.
Request for Service
Top Gas Turbine Service Providers
Available Services:
Gas Turbine Field Services
Compressor Upgrades & Life Extension
​​Gas Turbine Maintenance, Repair & Over...
Compressor Field & Site Services
Supported OEMs:
Mechanical Dynamics & Analysis (MD&A)
United States
Available Services:
MHC Operating Governor
Control Pac Power Actuators
Bronze Turbine Seal Rings
Bearing Ball Ring Repairs
Supported OEMs:
Available Services:
Turbine Annual Maintenance
LCI Retrofits
Turbine Training Services
Gas Turbine Controls Services
Supported OEMs:
+57 Service Providers in Gas Turbine
See All Gas Turbine Service Providers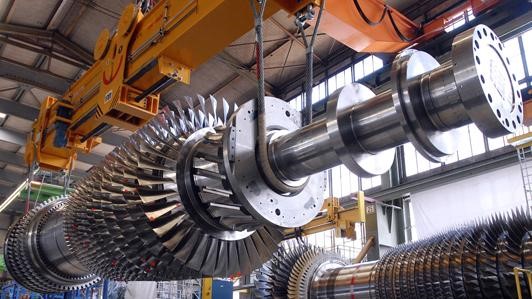 Gas turbine services (Reference: energy-ss.com)
A wide range of products and services is available to meet your individual needs, such as lowering life cycle costs, increasing efficiency, and enhancing engine performance. Accordingly, gas turbine services include maintenance, overhauls, and repairs for gas turbines.
The blades of a gas turbine are attached to the rotor assembly and rotate when in contact with fluid or air flow. The energy of the fluid flows is converted into useful work by turbines, such as producing electricity. The turbine blades are usually enclosed in a casing that controls the passage and speed of the fluid or air passing through the blades. The turbine repair industry specializes in overhauling turbines that are typically utilized in power generation, heavy industrial applications, or aircraft propulsion.
The use of gas turbines in distributed energy applications is common. Power utilities and municipalities rely heavily on gas turbines for generating energy. The increasing demand for higher peak loads in utilities has made it necessary for facility operators to ensure gas turbines perform at peak efficiency. Regular gas turbine services can ensure efficient performance.
Gas turbine services may involve troubleshooting, testing, inspection, disassembling and reassembling, maintenance, field or shop repairs, as well as complete machine overhauls. There are many types of technicians that work for companies that provide turbine repair services, like millwrights who perform job duties such as removing and installing turbines, welders, machinists, and electrical engineers. The components that turbine technicians typically work on include blades, nozzles, governors, control valves, bearings, and carbon seals.
The machinery used in gas turbines only functions efficiently within very tight tolerances, which means that its services such as repairs and maintenance require highly skilled technicians and engineers.
Along with the above-mentioned services, among the gas turbine services are machining, mechanical and electrical work, welding, and repair.
The following will provide a brief overview of gas turbine services.
Maintenance
Different factors affect the degradation of component mechanisms and influence the course of life. Owners must understand and account for the following factors in their maintenance plans:
Fuel
Firing temperatures
Fluid injection
Continuous duty (including centrifugal loads, temperature loads, corrosion and oxidation environments, erosion, etc.)
Periodic duty (such as thermal stress)
Random events


An increasingly important business process is the planning and management of maintenance. A gas turbine plant's operation and maintenance costs are about 17 percent, while its initial cost is about 8 percent. So, there has been a lot of effort put into technologies such as online monitoring and condition-based maintenance. As part of the maintenance cycle, owners and operators decide whether a component should be used as is, repaired, or replaced.
Repair
Several processes are used to repair gas turbine components so that their metallurgical and dimensional properties can be restored. During the repair cycle, a range of actions is taken in order to prepare components for the repair process itself.
Gas turbine blades and vanes have a high replacement cost, resulting in a fast-growing, highly-specialized industry in the hot gas path component repair sector. Engine operators and/or repair facilities interpret and apply repair procedures and limitations established by engine manufacturers (OEMs). Every repair, rework, or design change not only fixes a type of degradation but also introduces a new fault or defect. As a result, a qualification methodology is needed to ensure a cost-effective and safe repair.
Inspection
In addition to the combustion chamber outlet ducts, covers, and turbine fuel nozzle, the inspection may also include the warped, cracked, or foreign object-damaged first-stage turbine blades, nozzle guide vanes, and combustion chamber exhaust.
Overhaul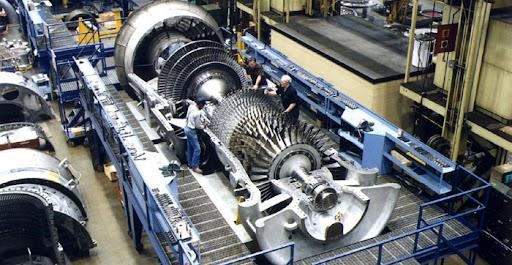 Gas turbine overhaul service (Reference: oilandgas-co.com)
When an engine is overhauled, it grants the engine a complete life cycle, and it enters service embodied with enhanced design details, making it more reliable than it was before. During the overhaul, the gas turbine is stripped, washed, crack tested, inspected, rebuilt, and a brief note on each step was provided in these notes along with a typical overhaul shop layout.
Machining
Machining involves rotor repairs by grinding and facing, replacing housings, nozzles, or steam seals, and repairing casings and shells. Typical machining equipment includes lathes, boring bars, flange facers, and milling machines.
Welding
The welding process may involve working with ferrous and non-ferrous metals, the welding of pipes under high pressure, the replacement of heaters, the modification of heat exchangers and condensers, and the installation of structural components, including platforms and rails.
The welding process can be used to repair cracks, but filler materials have their own restrictions based on the mechanical stresses (centrifugal forces and gas flow stream loads). There are several types of welding techniques, including gas tungsten arc welding or tungsten inert gas welding, plasma and microplasma transferred arc welding, laser welding, and electron beam welding.
Mechanical Services
In mechanical services, generators may be disassembled, and rotating components need to be laser aligned. Gas turbine alignment activities are included in this section. All gas turbines can be realigned to their design conditions after the experts evaluate the internal alignment. It can also be used for replacing and aligning the compressor discharge casings. Furthermore, vibration specialists can assess gas turbine and generator imbalances and suggest balance shots in order to correct them.
Testing Electrical Devices
Testing electrical devices such as switches and relays, performing failure analysis, and updating controls can be part of electrical gas turbine services.
Aircraft Engine
The aircraft turbine services ensure that engines, gearboxes, and compressors operate safely and reliably. Aircraft turbines are subjected to unique stresses, including bird strikes and lightning, and therefore need preventative maintenance, including vibration analysis, fuel nozzle repair, and spectrum analysis of oil.