The Covid-19 pandemic changed our lives and our way of working. Although Covid cases are declining, many employees are selecting to continue remotely working from home on a partial basis.
Covid-19 forced companies to adapt to hybrid working to remain open and functioning. Lockdown orders made it all but inevitable for companies to shift to remote working and subsequently to a hybrid office model.
Even with restrictions loosened, and employees returning to the office, regional restrictions and new capacity limits mean that the hybrid office workspace will not be disappearing anytime soon.
Some employers do worry about productivity with remote work, nonetheless many companies continue to permit remote working by employees at least part time if not full time. A report commissioned by Xerox indicates that over 50% of global businesses have intentions to modify their WFH policies in the immediate future. In fact, the new normal is hybrid.
The Hybrid Workspace
A hybrid workspace encompasses the best of office and remote work. Companies and small business employers let their staff decide where they prefer to work on which days of the week or month. Other businesses require that employees are present in company offices a specific number of days.
Some employees will need to work from the office to do their job. Others may prefer to work from the office while still others will be more productive when working from home remotely.
One economic consideration is that employers are financing a functioning workspace while employees are working from home most probably with laptops or equipment paid for by the employer. This may appear to be a more costly business plan, but the formula of the hybrid workspace can prove to be much more productive long term. By employing the best technology, the cost might very well be justified because of improved productivity.
Leading Technologies for Effective and Safe Hybrid Workspaces
Technology for WFH hybrid solutions has existed before Covid, but there was a reticence on the part of company managements to adopt a flexible alternative. Most of the reservations revolved around employee productivity when out of the office. Covid radically altered office life as we knew it and fast forwarded the acceptability of working from home or remotely.
Digital transformation indicates the future of safe office work. Some of the leading technologies for a highly productive and safe hybrid workspace include these working tools.
Portable Technology
The days of desktop computers are quickly becoming things of the past, particularly in a hybrid situation. Tablets and laptops are portable and easy to take along when moving between an office and remote work situation. Laptops have become more powerful, with longer battery life, and faster chips. An employer might not need to use company resources to subsidize a second computer station in the office. The portable laptop might easily substitute the need for a permanent workstation.
Assigning a company laptop will render workloads more flexible in the event that an employee is unable to arrive in the office for whatever reason. Remote work enables employees with family to juggle work schedules with childcare, illness, doctor and dental appointments, and unforeseen events that were never contemplated before the arrival of the Covid-19 pandemic.
Also, if an employee at some point needs to travel to a client's company or worksite, portable laptops, tablets, and technological devices in general will permit the employee to have everything potentially necessary accessible at all times.
Cloud-Based Connectivity
One of hybrid working's biggest challenges is security. The more frequent use of networking and security are now one and the same. Networks and Connectivity must be designed securely and resiliently.
Secure connectivity is the basis for hybrid office situations. If employees are unable to connect rapidly and securely, then they cannot do their jobs effectively. All-in-one cloud-based security solutions permit not only those in the office but remote workers to connect safely at any time regardless of where they are working remotely. New cloud-based platforms use a uniform single security method. This prevents slowdowns and allows for flexibility with technological advancement a constant.
Cloud-based platforms allow for remote access, maintenance, automatic backups, and updates of company technology quickly without interfering with company operations. The Cloud-based workspace means all employees can work from anywhere, and this translates into work in different time zones. The company will have the capability to offer services above and beyond traditional office hours.
The Cloud-based solution also avoids the need to constantly upgrade costly hardware and you will not require a full-time IT department to keep your cloud-based workspace functioning.
Virtual desktop alternatives that are cloud-based can be integrated into operations to ensure that all data remains confidential. This is an excellent option when compared to personal devices in use that can fail or experience undesired intrusion. Employees can use company devices and resources to complete any work-related assignments.
Two other advantages include the introduction of automation for specific processes. Automated services will deliver rapidly what they have been programmed for. The use of cloud network analytics will also contribute to improving employee interaction and interaction with clients.
Remote Meeting and Collaboration Platforms
In the "before Covid" era, if you needed to discuss workloads or tasks, you met in person with colleagues or managers, or even with clients. Now, remote communication software permits the same meetings among team members and with clients from just about anywhere on the globe. Also, for hygiene and safety purposes, one can utilize this software avoiding risky physical contact all together.
Multiple platforms are now available such as Zoom, Microsoft Teams, Slack, Google Duo have increased in popularity with the need to communicate safely. If you're doing one-on-one, Skype, Facetime, and WhatsApp work well when a face-to-face discussion is necessary.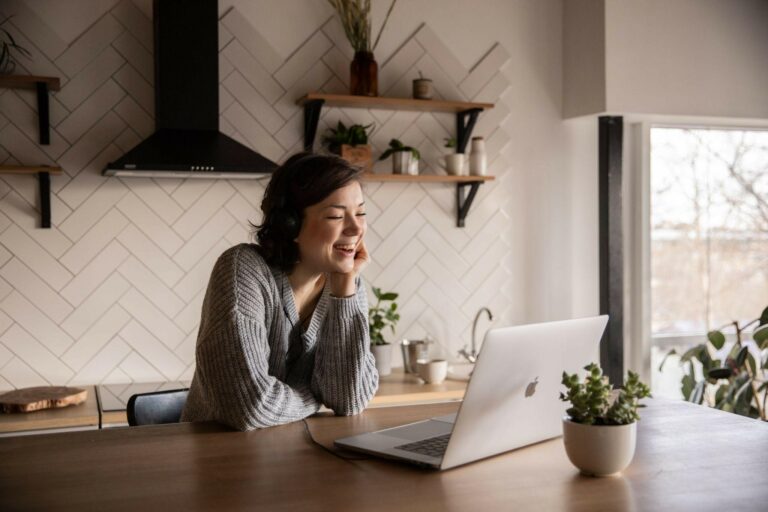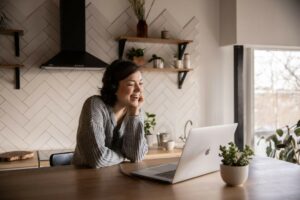 Keyless and Touchless Access Management
With workplace hygiene remaining front and center, notwithstanding a reduction in Covid cases, touchless access management is a welcome layer of extra security. Not only does it allow for stopping unauthorized visitors from entering premises, but it avoids the transmission of viruses and similar.
Before the pandemic season, flu season regularly reduced workforces due to the simple sharing of germs. The common cold had its heyday every winter season. Now touchless technology works to prevent any such transmission. With fewer illnesses circulating, employee productivity should increase due to fewer absences.
Voice-activated lighting and smart lock office doors can aid in creating virus-safe workspaces. By integrating these technologies into a single security platform, not only is your workspace healthier, but it also proves to be safer from outside incursion. Single platform cloud based building security can also allow you to manage remotely and remain in contact with emergency personnel and law enforcement in the event of a security emergency or natural disaster.
Temperature Screening
With illness, and Covid in particular, often the body temperature is one of the first symptoms to appear. Thermal imaging cameras placed at entrance points to workspaces can assist in identifying if any of your employees or visitors are potentially infectious. Temperature screening hardware at company entrances is one way to protect not only employees but your building from infections, bacteria, and viruses.
With a hybrid workplace established, a potentially infectious employee that is asymptomatic can go home and continue working remotely if he or she feels well enough. With visitors, this may prove to be more difficult, but again collaboration platforms will also permit you and your client to continue discussing and working on urgent matters.
If clients or visitors are asymptomatic, they may not realize that they have a virus making it impossible to delay a visit or appointment. Thermal imaging at company entrances will protect your employees and your building while alerting clients and visitors that they should seek medical assistance. This is a concrete method for mitigating the risk of spreading illness further.
Keeping the Distance
One important lesson of the covid pandemic was the opportunity of maintaining distance to protect everyone's health. As long as employees are working remotely or remain at the workstations, it is much easier to respect distancing recommendations. However, as soon as employees and clients need to move from one office to another, go to the company cafeteria, or perhaps work in warehouses or collective spaces, distancing becomes quite the challenge.
Technology has developed a solution for this as well. Smart necklaces have been created to be worn by each employee present. If employees do not maintain the advised distance, the necklace alerts the employees involved that they are too close for safety.
Smart Cameras and Wearing a Mask
The use of a company's integrated video management system not only can manage traffic flow within an office building, but when associated with a smart app can aid in ensuring that everyone in an office wears a mask. These apps can also aid in social distancing measures especially if there are no smart necklaces in use, by alerting people that they are too close. In the event of an involuntary violation, an alert can be sent to department managers or security personnel so they can remind everyone to take care in respecting norms.
This type of technology can also be exceptionally useful if the need for contact tracing should develop. Should a case of illness such as Covid present itself, video security management can help identify all persons that potentially came into contact with an ill person on the premises. Video images can be stored on cloud-based platforms allowing for remote accessing from any location.
Booking A Desk and Visitor Management
If employees are allowed freedom in organizing their schedules, hot-desking is the solution to optimize both workspaces and security. Smart desk booking programs and visitor management software allows employees to book and reserve a desk or specific workspace when it is needed even from a smartphone app. This may permit employers to reduce office space needs and the connected costs. There will be no risk of overcrowded spaces and health security. The company can allocate spaces to support flexible hybrid work organization.
Long term, Space management technology can be a very cost-effective tool for companies as it will permit the monitoring of utilized space enabling management to maximize space occupancy and reduce unused space thus containing costs.
Transportation Safety
Should a company have transportation vehicles for employees such as a company bus, IoT sensors can be installed to guarantee that vehicle occupancy respects the safety protocols at any given moment. This technology should be available to managers and transportation personnel on mobile devices to guarantee proper transportation organization.
Once implemented, the gathered data will allow for predicting future occupancy and consequently the best use of resources, again contributing to cost-effectiveness. Employees also may be able to check occupancy levels for any given company vehicle thanks to an app and organize their transportation accordingly. This will contribute to employee safety and to the best use of company resources.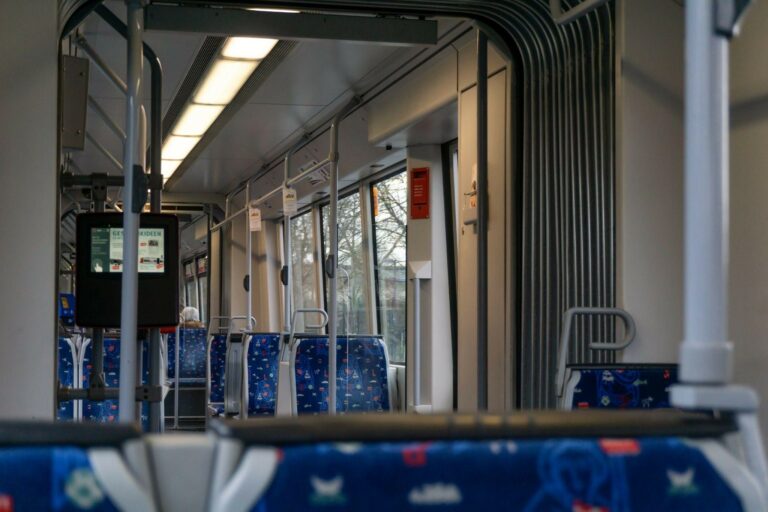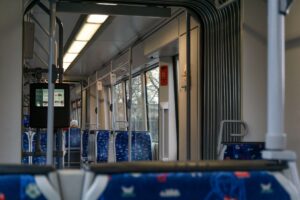 In Conclusion
Hybrid working is the new normal. Although some reservations may still exist, technology is going a long way in providing health and security solutions that can improve both productivity and security while proving to be much more cost effective in the long term.
Companies that reorganize their workplace to provide a safe hybrid office workspace will also benefit from being able to hire international experts who otherwise would not be able to offer collaboration from distant localities. This alone, when it comes time to attract new talent for your business, will offer your company a noteworthy advantage in getting the best employees available in the global marketplace.