In the past few years, businesses operating in the service industry have struggled to find employees. The average high schooler is usually pushed into a four-year university instead of being encouraged to go to trade school. If you feel like you are good with your hands and have an interest in working on HVAC units, then becoming an HVAC technician is a good idea.

Businesses operating in the HVAC repair industry are willing to pay new technicians well. If you want to make money as an HVAC technician, then you need to realize the importance of getting an HVAC certification. Read below to find out more about HVAC certification and what you need to do to get one.
What You Need To Know About HVAC Certification
In short, an HVAC certification involves an accredited agency verifying that an HVAC technician has received training. The accredited agency issuing this certification will have pre-determined requirements and standards that have to be met before a technician can receive their certification. Most companies are adamant about hiring technicians with HVAC certification.
While this certification isn't required in every state, it is definitely something you should view as a priority. With this certification, you can show potential employers that you know how to repair, install and maintain HVAC units. Having these credentials can help you edge out the competition and land a high-paying job with a reputable HVAC company.
Once you land a job as an HVAC technician, you need to further your education. By furthering your HVAC education, you can make yourself an indispensable employee. With the help of organizations like TradesmanCE, you can continue to learn more about the exciting world of HVAC maintenance, repair and installation.
Details About the HVAC Certification Process
The first thing you need to do to become eligible for HVAC certification is to get your high school diploma. You also need to realize that being an HVAC technician will require knowledge of both science and physics. This is why brushing up on these topics is beneficial before you move onto the next phase of the HVAC certification process.
Receiving HVAC training is the next step of the certification process. By getting this training, you can establish a solid base of knowledge to build upon. The best way to get this training is by attending either a vocational college or trade school in your area.
Once you receive your training from an educational establishment, you will need to seek out an apprenticeship with an HVAC repair company in your area. With this apprenticeship, you can get the hands-on training needed to accel as an HVAC technician.
HVAC Certifications You Might Want To Get
There are a few basic HVAC certifications that you might want to seek out. With the right certifications, you can make yourself irresistible to potential employers. Below we will discuss the various type of HVAC certifications and why you might want to get them.
The NATE Certification
If you want proof that you have been adequately trained as an HVAC technician, then getting the North American Technical Excellence certification is a great idea. Getting a NATE certified will require you to express knowledge of things like:
Core units
HVAC installation
Refrigerants
Service tests
While it might take some time to get this certification, it is well worth the effort.
EPA Certification
HVAC technicians that work with refrigerants have to receive Section 608 Technician Certification. This certification is mandated by the Environmental Protection Agency (EPA. There are four basic types of EPA refrigerant certification:
Type One Certification is for small appliances like vending machines and air conditioners
Type Two Certification applies to residential air conditioners and heat pumps
Type Three Certification is for chillers and other low-pressure appliances
Type Four Certification is considered a universal certification that covers all of the systems mentioned above
Getting these EPA certifications will require you to pass a written exam.
The Benefits of Getting HVAC Certifications
You might be wondering why HVAC certifications are a vital component of your success as an HVAC technician. Getting HVAC certified comes with a number of benefits. One of the biggest benefits of getting this certification is the fact that it shows potential employers you understand fundamental principles of HVAC repair, maintenance and installation.
With the right HVAC certifications, you can also enhance your earning potential. Most HVAC repair companies are willing to pay technicians with the right certificates quite well. Having HVAC certifications can also provide you with opportunities to work on larger-scale projects in the industry.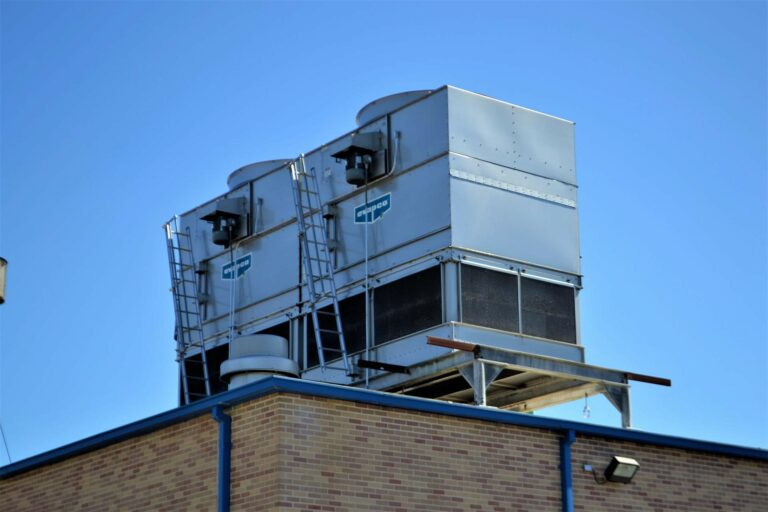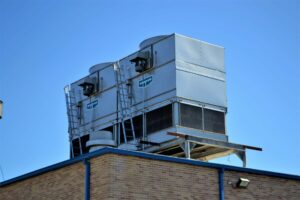 Great Tips For New HVAC Technicians
If you want to make a name for yourself in the HVAC repair industry, you have to be willing to work hard. Achieving success as a new HVAC technician will be much easier when doing things like:
Improve your communication skills
Invest in the right tools
Don't forget to ask questions
Diagnose HVAC unit problems with confidence
Prioritize safety
Find a mentor
You need to realize that achieving your career goals will not be an overnight thing. However, if you work hard and learn from the mistakes you make on the job, you should have no problem rising to the top of this industry.
It's Time To Get To Work
Now that you know more about the importance of HVAC certification, it is time to get to work. By implementing the tips in this article, you can get certified in no time.