Electric Generator Maintenance – Your engine-driven generator's lifespan can be increased with planned and regular maintenance. A maintenance schedule is essential to keeping your generator in working order so that you have electricity when you need it most, just like with a car. Numerous providers offer planned maintenance programs that might help you find little issues before they grow into expensive ones and boost your return on investment.

Manufacturers, distributors, suppliers, and companies all sell electric generators, and Linquip has a big collection of Electric Generators for Sale.
The website of Linquip offers a thorough list of electric generator services for all OEM fleets. Linquip vendors can assist you with this. Please get in touch with Electric Generators Experts to find out more about how to establish connections with a wide range of service providers who consistently deliver high-quality goods.
What is Electric Generator Maintenance, Repair and Services?
You can trust that when you use electric generator maintenance services, service providers will look after your generator system and keep it operating at peak efficiency. Your engine-driven generator, automated transfer switches, and other ancillary equipment can be serviced and repaired to the highest standards by their EGSA-certified personnel. These professionals are sent out to respond quickly to your demands for generator repair.
The industry's most adaptable planned maintenance programs follow all NFPA 110 requirements and the advice of the manufacturer. The monthly, quarterly, semi-annual, and annual scheduled maintenance schedules are readily customizable to match your requirements. These programs include supplemental services such as load bank testing, system analysis, and upgrade programs, and they provide services for all significant brands of generator systems.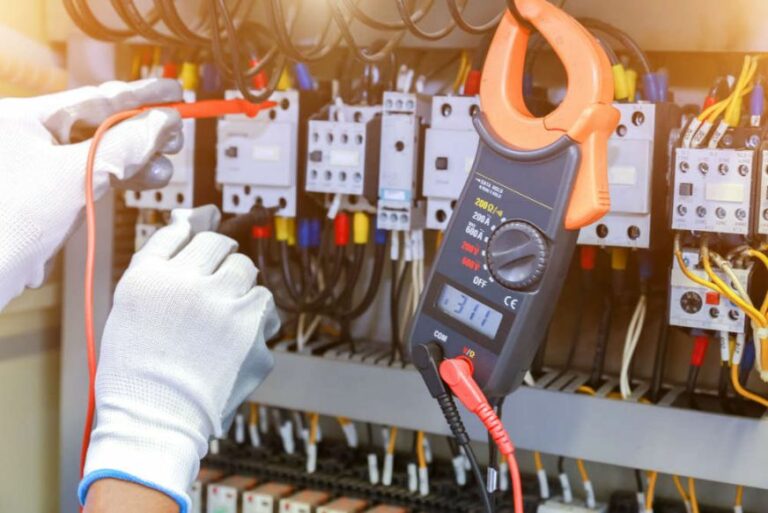 In difficult circumstances, electric generators are commonly required. This can result in issues and lower the generator's capacity. An issue might abruptly disrupt operations, halt production, or damage equipment. As a result, it is typically imperative to manage any known repairs before worn-out and deteriorating parts fail. With the proper care and maintenance, electric generators are designed to operate efficiently and produce steady electricity for decades at a time.
Types of Electric Generator Maintenance and Repair Services
For industrial generators using diesel, natural gas, or propane in standby and prime power applications, suppliers offer planned maintenance and repair services. Their preventive maintenance services will provide you the chance to identify any problems early, which will help your facility avoid unanticipated downtime and expensive generator repairs. Additionally, these services make sure that you continue to adhere to the National Fire Protection Association (NFPA) 110 code's specifications for testing and servicing generators.
The group of professionals can provide the top-notch maintenance schedules required to keep your facility running properly all year long. You won't have to deal with many OEMs and service providers since they offer quick response times and act as a one-stop industrial generator maintenance and repair shop. They have a 24/7 dispatch facility in addition to quick service responses to offer mission-critical power services when you need them the most.
We'll make sure your system is up and running as soon as possible if you do encounter a power outage to avoid lost productivity and income. They provide generator repair in addition to retrofit and upgrade services to replace or improve either the entire machine or specific components.
The worst time for your electric generator to break down is during a power outage. Linquip offers Electric Generator Repair and Maintenance to make sure you never run out of power when you need it most. Get in touch with Linquip Electric Generator Services to learn more about our automatic Electric Generator Installation, Electric Generator Testing, and Electric Generator Repair options.
Why put off performing routine maintenance on your electric generator when you've already invested in emergency preparation? A correctly maintained generator can last for decades in addition to providing power during a blackout. Through frequent, scheduled maintenance visits, Linquip's qualified team of specialists will make sure that any potential defects are rectified before problems with your electric generator arise.
Routine maintenance is crucial for organizations and structures that must continue to function during an emergency. In addition to keeping you operational during an outage, routine electric generator maintenance also keeps you in line with local, national, and industry regulations.
Call Linquip immediately if you need an expert to fix your electric generator. We provide a thorough preventative maintenance program to ensure that your home, place of business, or facility will function when you need it most.
Planned Maintenance Programs
The performance of your generator is critically dependent on proactive maintenance. Regular, planned maintenance finds, diagnoses, and fixes minor problems before they grow serious and expensive. To satisfy your unique demands for your generator system, we offer specialized maintenance programs. We meet all NFPA 110 and Joint Commission standards while providing service for all generator manufacturers and models.
Annual PM Service
Semi-Annual PM Service
Quarterly PM Service
Monthly PM Service
Load Banking Services
To make sure your system is prepared to operate, load banking checks your generator at its full nameplate rating.
Fuel Maintenance
Insufficient fuel quality is one of the most frequent reasons for a diesel generator system to fail. To safeguard your diesel power system, suppliers provide an efficient fuel maintenance program.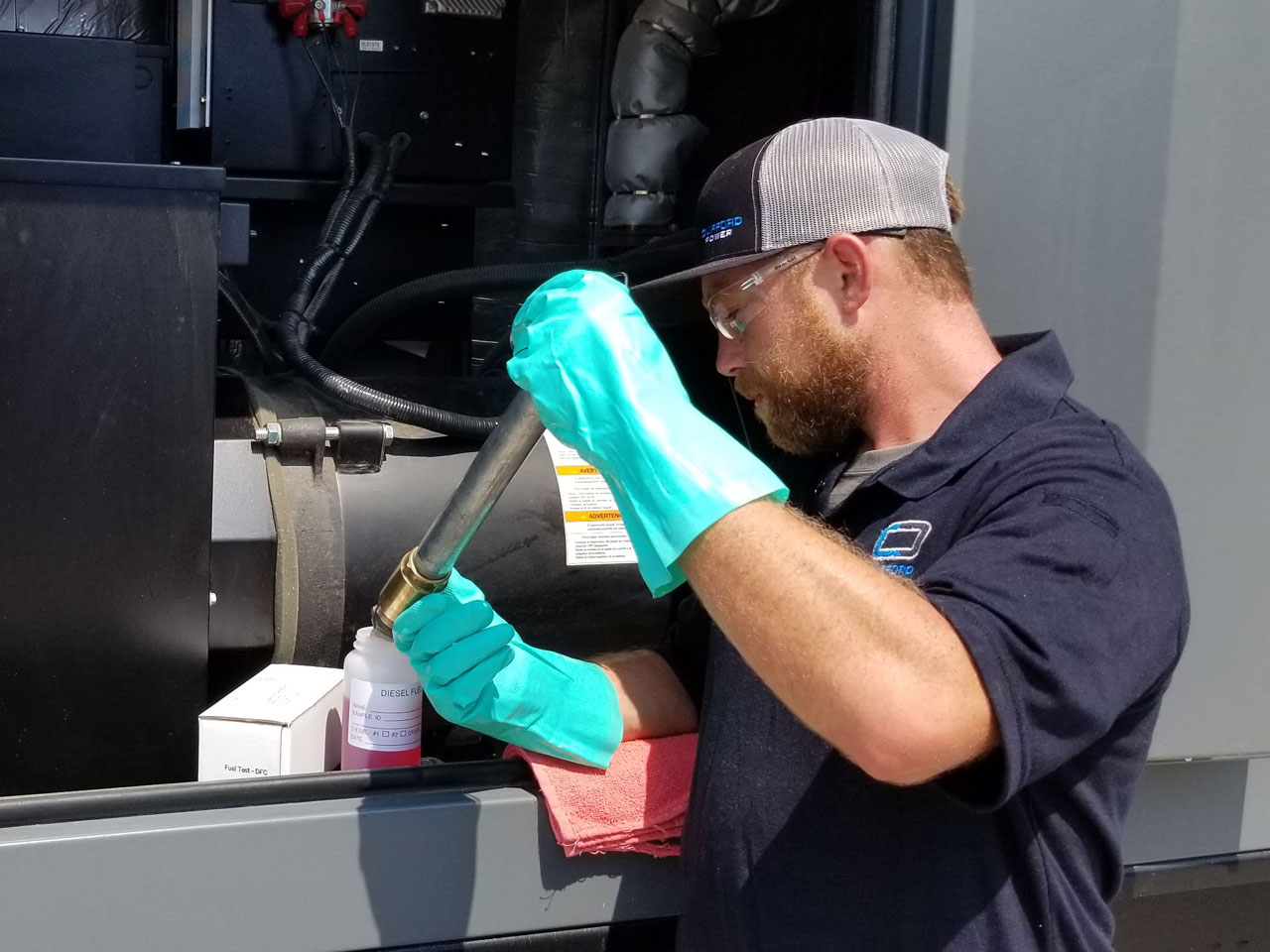 You may rest easy knowing that your electric equipment, laptops, and devices will be safeguarded during a power outage with the help of maintenance plans and repair services for electric generators. Whatever brand or type of generator you have at your location, Linquip is equipped to meet all of your power needs. Suppliers provide maintenance service plans on a monthly, quarterly, semi-annual, or annual basis to accommodate the various demands of companies.
Preventive Maintenance Keeps Your Electric Generators Reliable
Generators may perform inconsistently, be less reliable, and experience unexpected failure if they aren't properly maintained. Regular preventive maintenance is the greatest way to protect your generator and make sure it will work when you need it. Additionally, NFPA 110 mandates that you test and run your generator at least once per month for 30 minutes with a minimum of 30% load. You must do an annual load test if you are unable to do so.
Suppliers offer highly qualified experts who can spot faults and fix them before they become pricey ones. Because many industrial generators don't show signs of impending failure, it's critical to identify problems before a power loss occurs and your machine breaks down suddenly. To ensure that the generator performs as intended and that repairs can be made before an emergency, proper generator testing is required.
Extend the Lifespan of Your System by Proper Electric Generator Maintenance
In order to increase overall reliability, the technicians will check, clean, and test generator components as necessary during maintenance. Additionally, they will inspect the generator's housing and wiring for any signs of damage, check the fuel level, and let you know when more fuel is necessary so that you have enough runtime.
Your generator will operate more smoothly for a longer amount of time and lessen the possibility of expensive downtime, lowering the overall total cost of ownership, if it is properly maintained. Because unmaintained generators often have shorter lifespans, according to research, a little bit of prevention can go a long way toward extending a generator's life.
Advantages of Electric Generator Maintenance, Repair, and Services
Protects your investment by extending the life of the generator and assisting in preventing expensive repairs or replacement
Maintains uptime in the event of a power outage, lowering the likelihood of financial losses
By periodically sampling the gasoline and polishing it as necessary to keep it stable and clean, polishing the fuel helps to mitigate issues caused by deteriorating fuel.
Inspects various parts, such as automated transfer switches, control panels, the engine, the exhaust system, and other accessories, to guarantee the best-continued performance.
Checking the system's coolant, gasoline, and oil levels as well as its filters, belts, hoses, wiring, and connectors adds another layer of protection.
Summary
For the overall health of your generator system, it is crucial to keep your generator well-maintained and compliant with regulations. Our mandatory maintenance program at Linquip is tailored to achieve NFPA 110 compliance. Maintaining your engine-driven generator system properly can not only improve reliability but will also contribute to its longer lifespan.
Your generator's lifespan is directly correlated with how well it is maintained. Get your generator the necessary maintenance so that it will function as intended during a power loss. The service sales staff are competent and very educated about the code requirements in your neighborhood. Use the extensive list of Linquip's Service Providers to find more information that will meet all of your demands. Contact Linquip's Electric Generator Experts right away to learn more about our services or to set up an appointment.
Download Electric Generator Maintenance PDF
Buy Equipment or Ask for a Service
By using Linquip RFQ Service, you can expect to receive quotations from various suppliers across multiple industries and regions.
Click Here to Request a Quotation From Suppliers and Service Providers
Read More on Linquip