Check valves, also called as one-way directional valves, are safety valves that allow gases and liquids to flow in single direction. The main purpose of check valves is to prevent the flow in reverse direction which would otherwise cause the system or equipment to damage, partially or completely, causing a major setback. In this article, Linquip has compiled thorough information on lift check valve and its application as well as other useful details that expand your knowledge. So follow this new blog and get started now!

⇒ View a Comprehensive List of Valves and Their Suppliers ⇐
What Is Lift Check Valve?
The lift check valve is particularly adapted for high-pressure service where velocity of flow is high. In this type of check valves, the piston disc is accurately guided by long contact and a close sliding fit with the perfectly centered dash pot. The walls of the piston and dash pot are of approximately equal thickness. Large steam jackets are located outside of the dash pot and inside the piston to eliminate sticking because of differential expansion. The seat ring is of a barrel-type design of heavy uniform cross-section. It is normally screwed in and seal welded. The flow opening is full port size.
Lift type check valves are available in straight through, T, or WYE pattern. This type of check valve may be installed horizontally or vertically but those lift checks relying on gravity must be installed so that the disc travel is vertical.
The seat of a lift-check looks very similar to Glove type valve. The disc is either a piston or ball. Lift check valves are suitable for high pressure application where velocity of flow is high. In lift type check valve design, the disc is precisely guided and seats nicely in the mating hole. Lift checks can be installed in horizontal or vertical positions as mentioned above.
See All Knife Gate Valve for Sale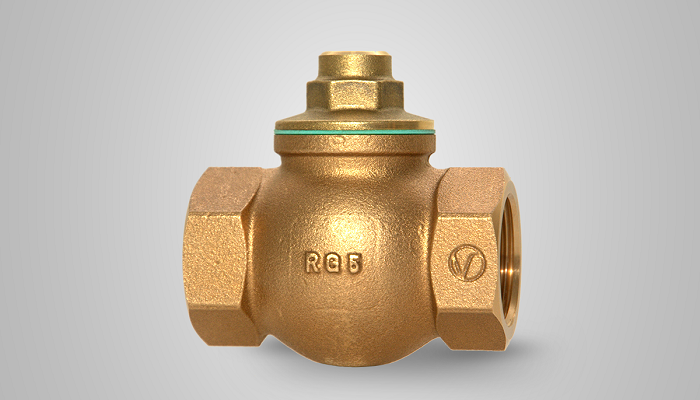 Lift Check Valve Principle of Operation
Flow to lift type check valves must always enter below the seat. As the flow enters, the piston or ball is raised within guides from the seat by the pressure of the upward flow. When the flow stops or reverses, the piston or ball is forced onto the seat of the valve by both the backflow and gravity. Gravity is a large factor in operating a lift check valve due to which the valve must be in a horizontal position when in use.
However, lift type check valves are all position check valves, as the assembly can be done on horizontal, vertical ascending or descending position. In horizontally installed type, the ball is suspended by a system of guide ribs. This type of check valve design is generally employed in plastic check valves.
In this type of check valves, the seats of metallic body lift check valves are either integral with the body or contain renewable seat rings. Disk construction is similar to the disk construction of globe valves with either metal or composition disks.Metal disk and seat valves can be reground using the same techniques as is used for globe valves.
Read More on Linquip
Lift Check Valve Types
The lift type check valve has two main types: ball check valve and piston check valve
The ball-lift check valves are used in highly viscous fluid service. These valves have superior leak tight characteristics to those of swing check valves.
The piston type lift check valves have a tendency to stick in the open position when service fluid has sediment trapped above the piston. Large lift check valves are furnished with an equalizer line between the chamber above the disc and the downstream side of the valve.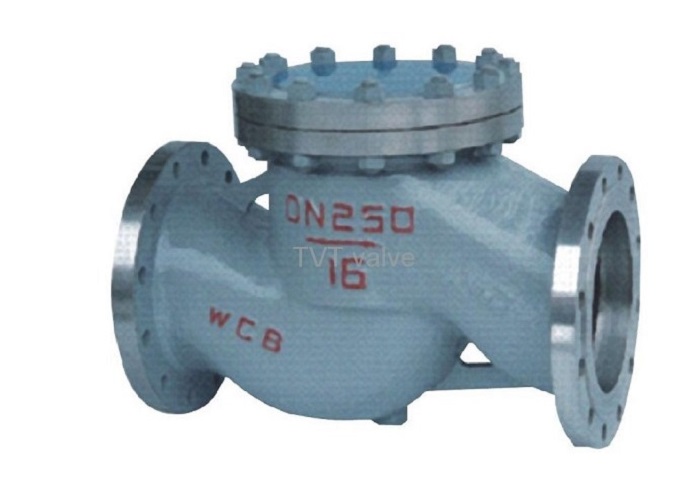 Read More on Linquip
Lift Check Valve Application
The lift type check valves are mainly used for clear water, irrigation, pumping as well as some industrial fluids like steam. As a matter of fact, they are recommended for use with steam, air, gas, water, and on vapor lines with high flow velocities.
Furthermore, they are commonly used in high-rise buildings, industrial and power plant applications, and water and wastewater applications.
Spring-loaded lift check valves can be installed in the piping in almost any mounting position. Compared with swing check valves, their head losses are higher as the deflection of the flow is much more significant. Lift type check valves are preferred when applications require smaller nominal diameters.
See All Solenoid Valve for Sale
Lift Check Valve Advantages and Disadvantages
They have no external moving parts and are known to be economical and reliable. However over time, these types of valves can have high energy costs because the disc remains in the flow stream during operation.
So this is all you need to know about lift check valves and its applications. If you enjoyed your time in Linquip and care to share your knowledge and experience about this type of check valves, drop a comment and let us hear from you. We will be more than glad to have your viewpoint on the article. If you need any assistance with similar subjects, do not hesitate to sign up on our website where our experts are prepared to solve your issue.
Read More on Linquip
Buy Equipment or Ask for a Service
By using Linquip RFQ Service, you can expect to receive quotations from various suppliers across multiple industries and regions.
Click Here to Request a Quotation From Suppliers and Service Providers