If you are planning to purchase a generator, there is a middle agent that connects your circuit breaker in the electrical panel to the generator called the transfer switch. The question that follows is to know how much the generator transfer switch installation costs.

If you are looking for Generator Transfer Switch, Linquip has the information you need, according to your application. We are here to help with any questions you may have about the generator transfer switch at Linquip. You can learn more about these devices by visiting Linquip and reading the article "What Is Transfer Switch?".
Are you searching for Generator Transfer Switch installation services? You can see and contact Switches Service Providers on Linquip for your application, such as to get installation quotes and information on installation costs. If you are searching for transfer switch equipment or device prices, Linquip also provides you with the option to contact all Switches Suppliers and Companies and receive free quotations.
You will read in this article about generator transfer switch installation cost, as well as an overview of other factors that correspond to the final cost of installing a generator. You can also go to our platform to browse through different options for generators and parts.
Average Generator Transfer Switch Installation Cost
For residential applications, an electrician will spend three to four hours to install the transfer switch for which they would charge from about $200 to $500. However, the overall generator transfer switch installation cost includes both materials and labor. The average of these costs for generator switches are between $400 and $2,000.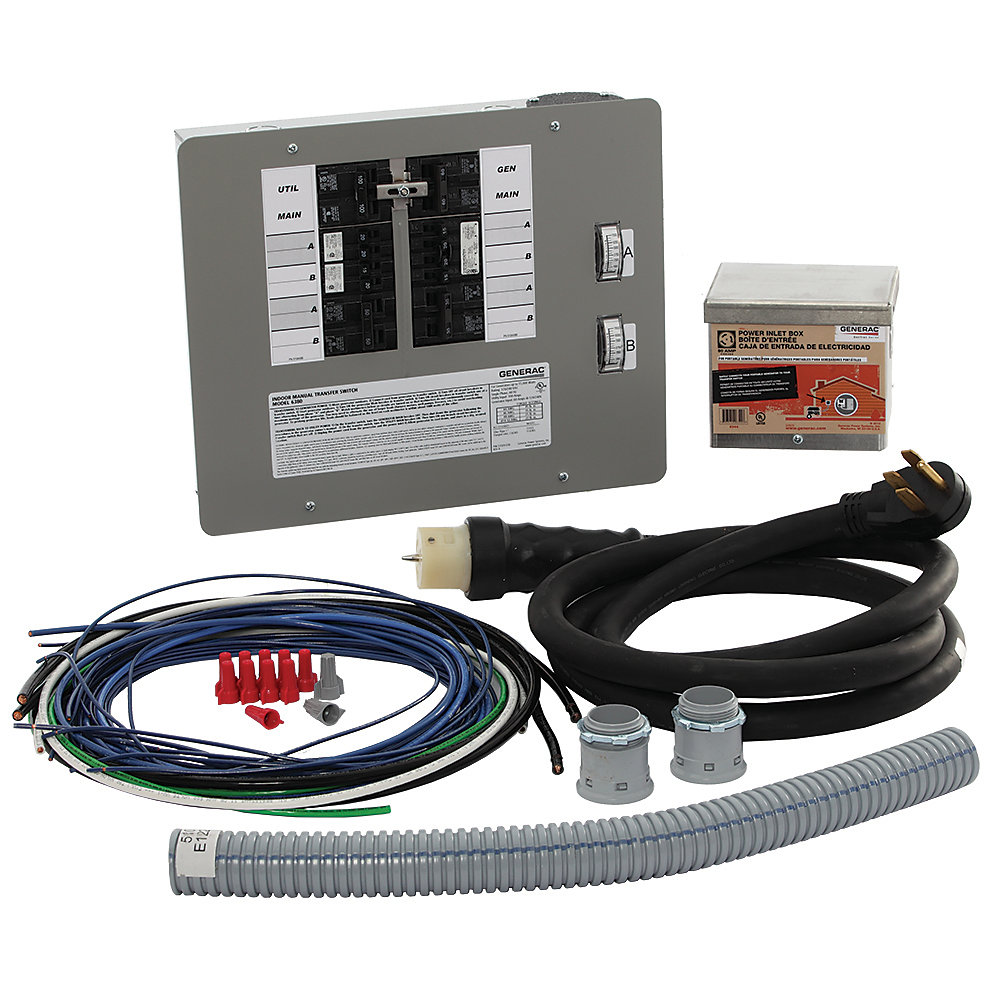 There are two different types of transfer switches: manual and automatic. For portable generators, the ideal choice is to use manual transfer switches, which means in case of power outages, the switch must be manually flipped. Automatic transfer switches, on the other hand, turn on the generator automatically during a power outage, making them the best choice for standby generators.
The average generator transfer switch installation cost for manual transfer switches ranges from about $400 to $1,300. This includes all the costs of materials and labor. For automatic transfer switches, the average generator transfer switch installation cost is something between $600 and $2,000.
Cost of Generator Transfer Switches
Now, let us break down the costs further based on the type of transfer switches, excluding the installation labor costs. On average, a manual transfer switch costs between $200 and $800, and an automatic switch costs between $400 and $2,000.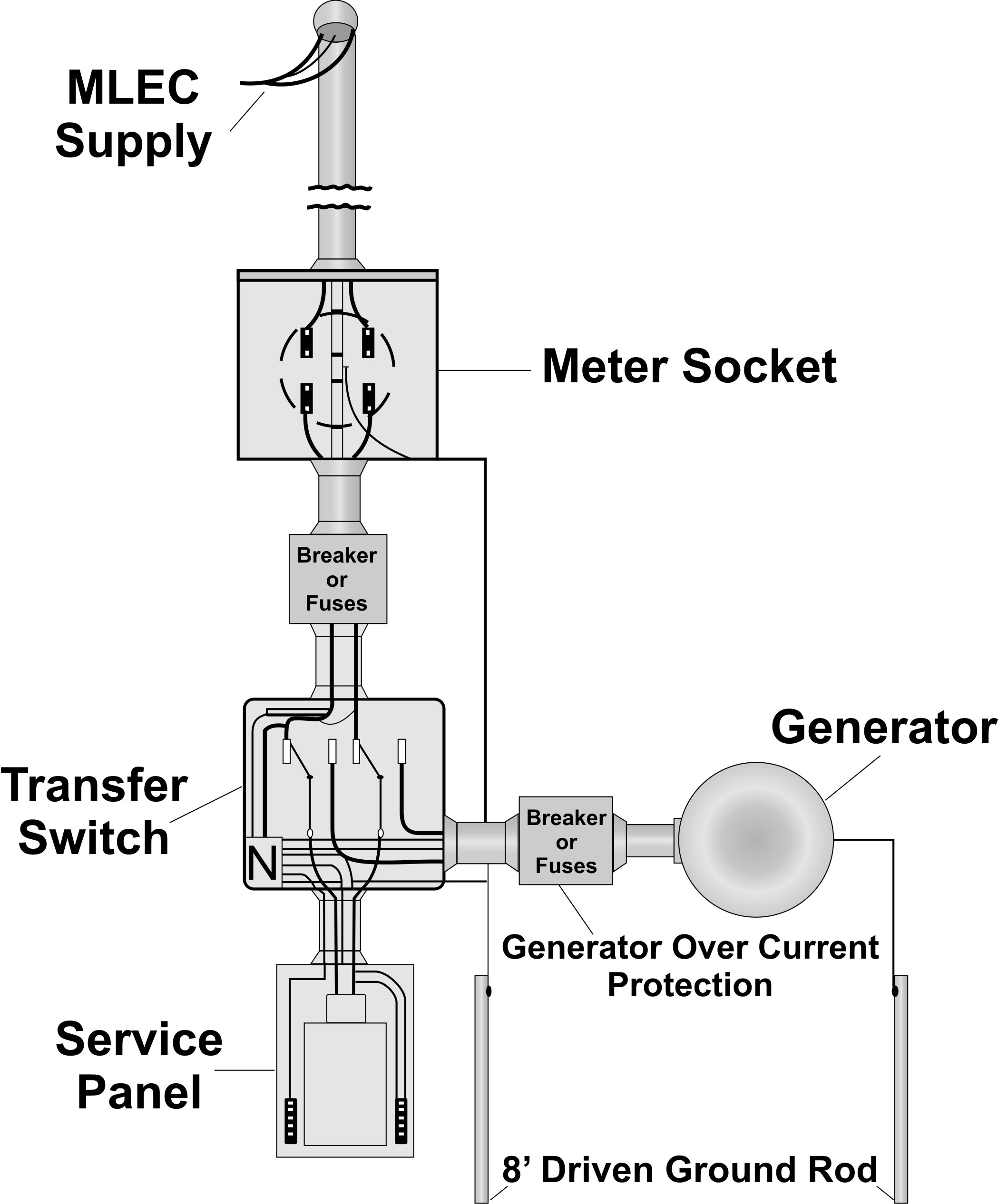 Note that transfer switch amps must either match the main breaker in the electrical panel, or an electrician should size the power switches based on the power requirements.
Generator Transfer Switch Cost
Amps
Manual
Automatic
30 Amp
$150 – $500
—
100 Amp
$200 – $700
$350 – $1,000
200 Amp
$450 – $1,000
$700 – $1,450
400 Amp
—
$1,650 – $2,700
Generator Installation Costs
Now let us take a look at other cost factors for installing generators in order to get a sense of significance of generator transfer switch installation cost compared to other cost factors.
Standby Generator Installation Costs
The cost to install a standup generator depends on various factors such as size, fuel source, distance from the electrical panel and gas meter, and amount of wiring and gas plumbing.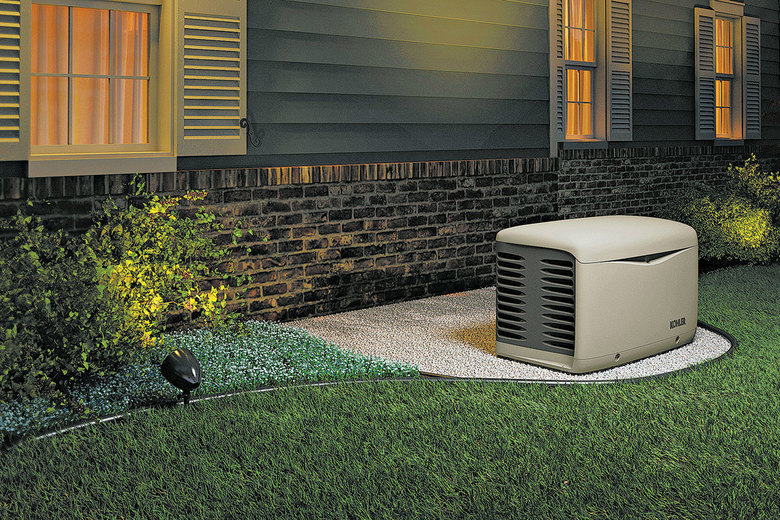 For residential standby generators that do not require complex installs, the average cost of generator installation without the generator itself ranges from $3k to $5k. However, for longer distances or powers above 20 kW which require complex installs, the cost would start at about $5k to more than $12k on average.
There are costs that you may not necessarily pay for such as liquid propane tanks when you use a natural gas generator, but a breakdown of standby generator installation cost factors is listed below for a better understanding of possible costs:
Permits : $80 – $450
Electrician labor charges (per hour) : $40 – $100
Generator transfer switch installation : $400 – $2,000
Electrical wiring (per foot) : $6 – $8
Gas line (per foot) : $12 – $25
Concrete pad : $150 – $400
Propane tank : $400 – $1,800
Note that complex generator installations may require higher labor and material costs.
Portable Generator Installation Costs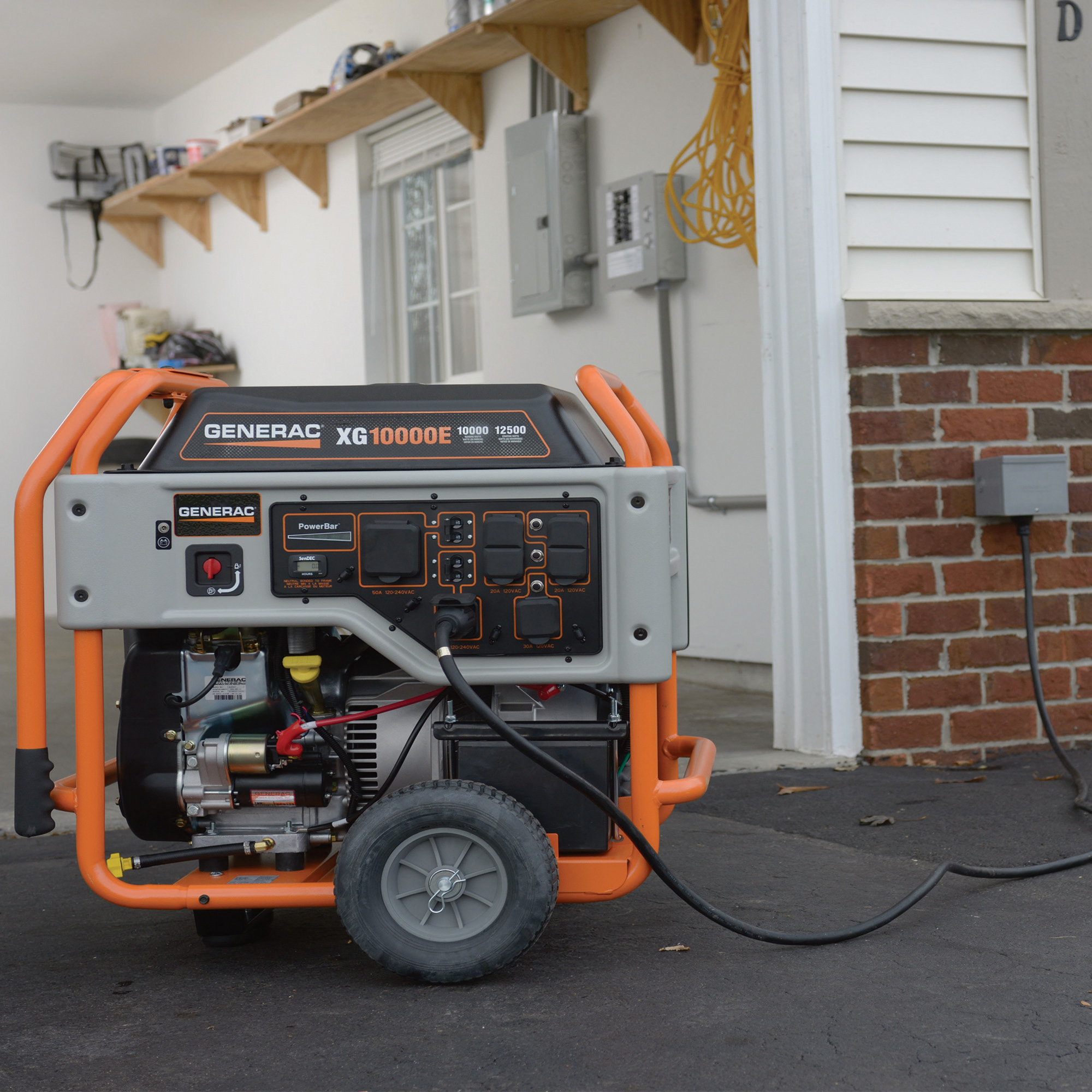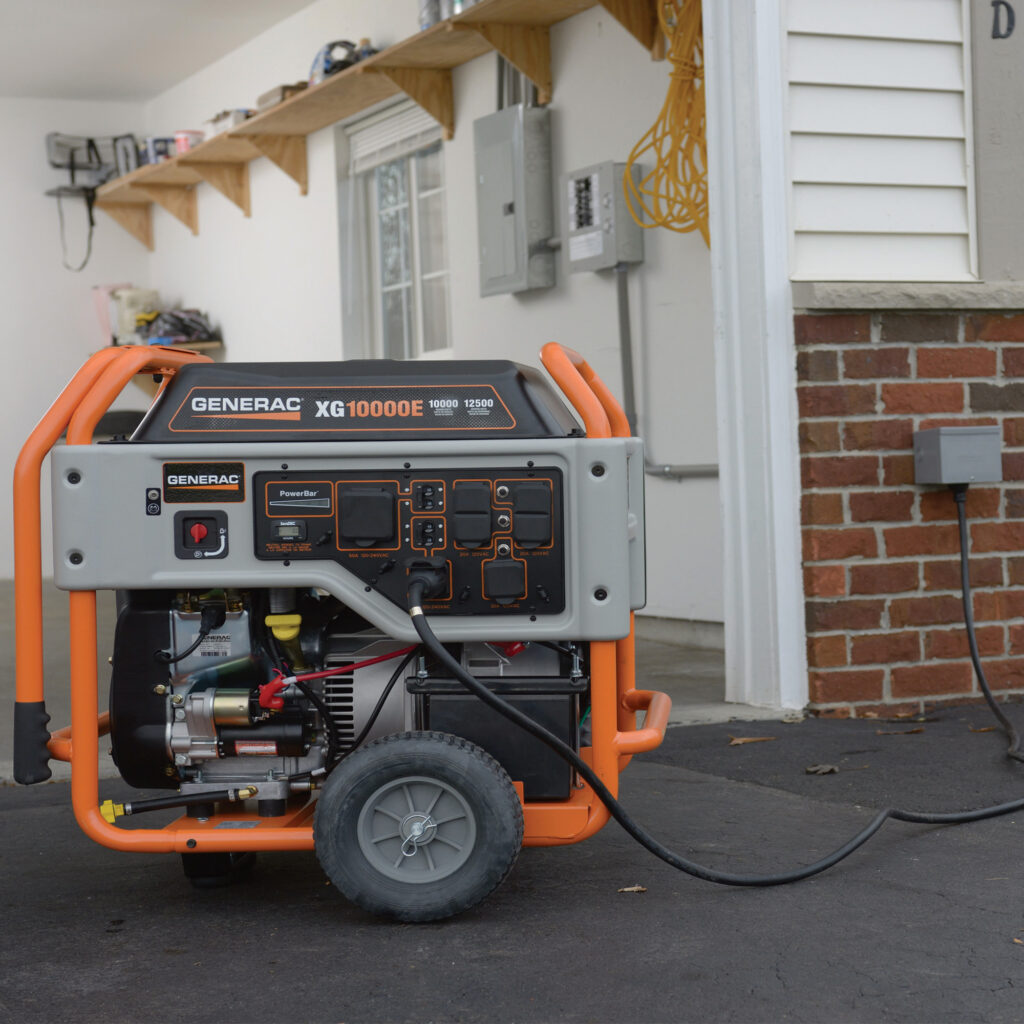 The average cost to install a portable generator is $400 to $1,300 without the generator itself. However, if you want to directly plug appliance into the generator and needed heavy-duty extension cords for it, some extra costs might incur. The cost factors are listed as follows:
Transfer switch : $200 to $800
Electrical work : $200 to $500
Heavy-duty extensions cords: $30 – $200
Wheel kit : $30 – $300
Generator cover : $20 – $165
Click here to see a video on installing generator transfer switches.
Do I Have to Hire a Professional to Install the Generator Transfer Switch?
If you have the necessary experience working with electronics and are comfortable with the process, you can install a generator transfer switch yourself.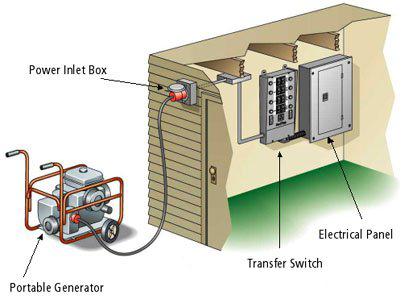 Does a Transfer Switch Work with Portable Generators?
In case of a power outage, the best, safest, and most convenient way to supply your home with electrical power is by installing a manual transfer switch for a generator. However, it needs to be installed well in advance of the outage. A manual transfer switch is the best choice for connecting a portable generator for backup power at home.
Download Generator Transfer Switch Installation Cost PDF
You can easily download this article as a PDF file so you can refer back to it whenever you want.
Buy Equipment or Ask for a Service
By using Linquip RFQ Service, you can expect to receive quotations from various suppliers across multiple industries and regions.
Click Here to Request a Quotation From Suppliers and Service Providers
Read More on Linquip