An anemometer is an instrument that measures wind speed, air pressure, and air velocity, and is sometimes referred to as a wind speed meter. The first ones have invented hundreds of years ago to roughly measure wind, whereas today they're highly accurate monitors that can provide a variety of data. There are various types of anemometers; some are very common, while others are rare. Finding the right anemometer for your specific needs can often be an arduous task.
To help make things easier, in this article, we are gonna learn about types of anemometers and introduce you to some of the finest and most commonly used available on the market. Read this new blog in Linquip to find out more about them.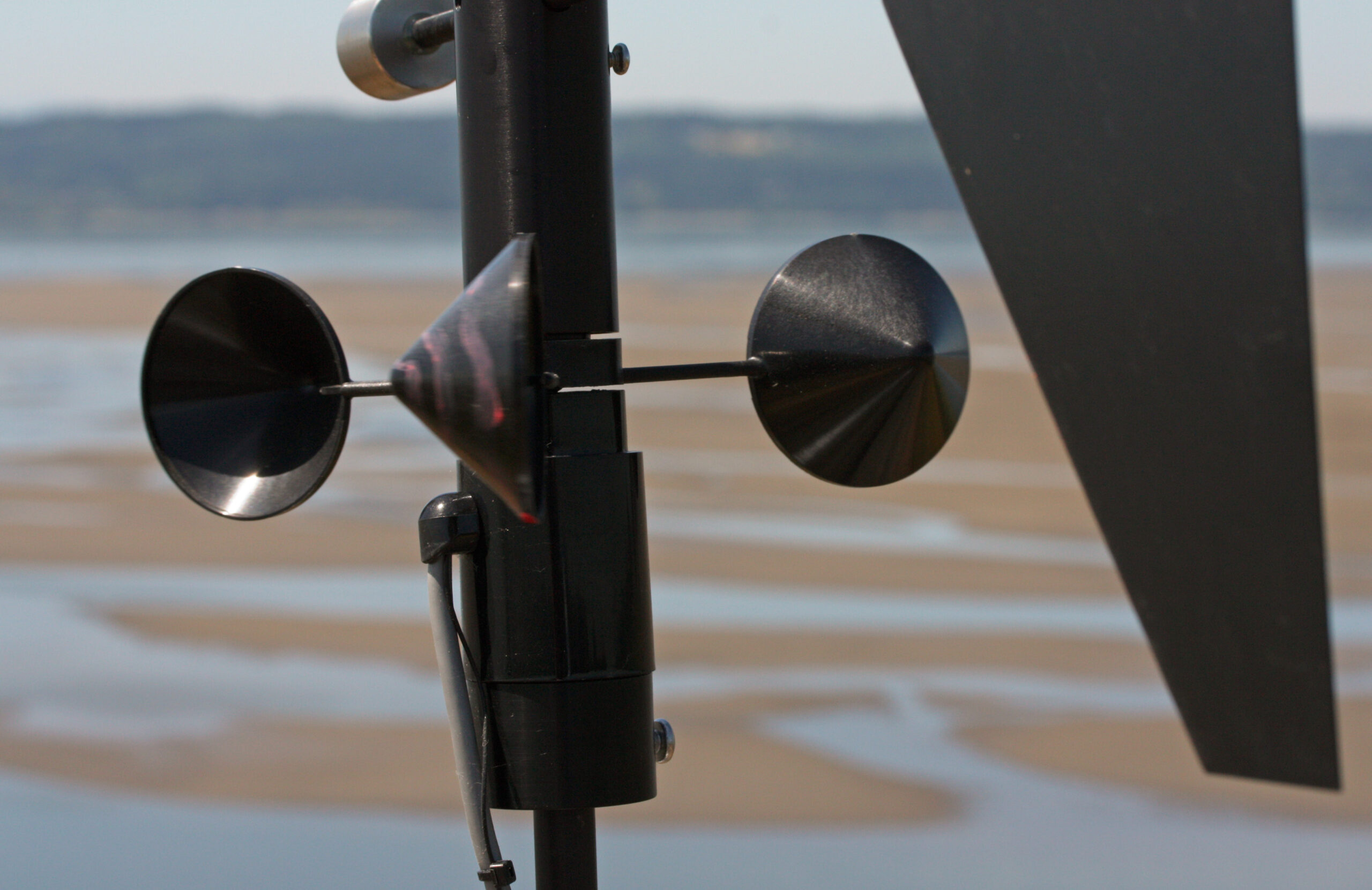 Types Of Anemometer
Cup Anemometers
Vane Anemometers
Hot-Wire Anemometers
Laser Doppler Anemometers
Ultrasonic Anemometers
Windmill Anemometers
Pressure Anemometers
Ping-pong Ball Anemometers
There are numerous types of anemometers, and we shall give you a brief description of them all.
These are most likely, the oldest form of anemometers and they have been around for centuries. Cup anemometers are highly reliable and rugged. These are the simplest type and among the most accurate. They feature a set of either three or four cups that spin on a mounted pole by the wind. As wind levels pick up, the cups spin faster, with the instrument capturing the speed of the wind which is then shown on a digital display. To calculate the speed of the wind blow, the number of rotations is counted and calibrated on a digital or analog wind meter.
They're mostly designed to be mounted on structures such as buildings or sailboats, but some handheld models are also available. This type of anemometer doesn't need to point toward the source to sense the wind speed. A cup anemometer is utilized by meteorologists, educational institutions, and researchers, for commercial and research purposes.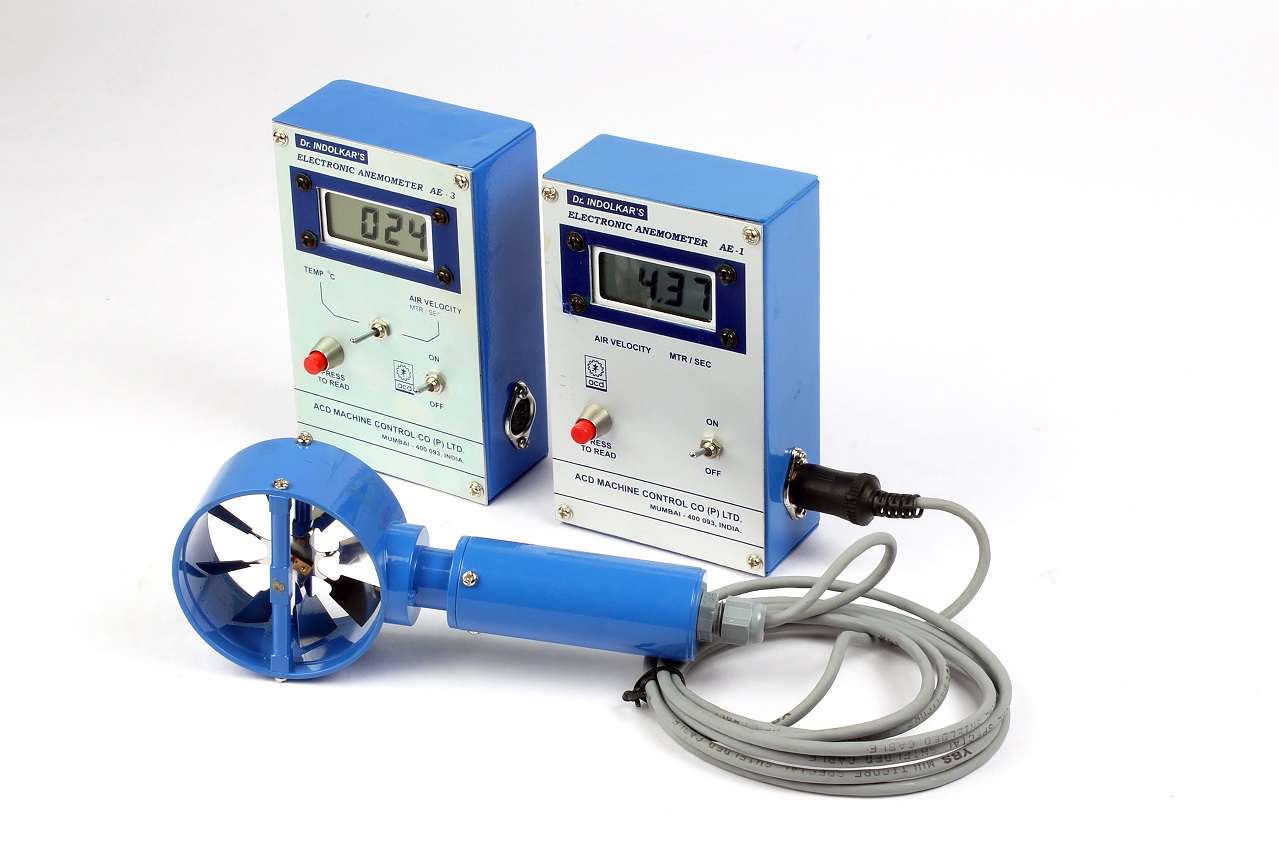 After cup anemometers, there have been several new types of anemometers and the vane anemometer is one of them. They are like the propellers of a plane and much more accurate than a cup anemometer. These are also referred to as propeller or windmill anemometers and are similar to the cup design but instead of cups, they have wind blades that spin. Unlike cup anemometers, this anemometer has to be parallel to the wind and rotate about a horizontal axis to obtain accurate data.
A vane anemometer counts the number of spins per second to measure wind speed, with the results displayed on a digital display. They can handle the harshest and dirtiest environment and are more rugged and durable than other anemometers like hot wire. They can be used outdoors and indoors and also can be compact and used in handheld devices, and measure other atmospheric parameters besides wind speed.
Also known as thermal or constant current anemometers they have the ability to measure both pressure and speed of the wind. The mechanism of the hot wire anemometer is unique. They work by electrically heating a fine wire to a specific temperature and then measuring how much the temperature is cooled by the airflow. This enables the instrument to calculate the velocity and direction of the wind by measuring how quickly the wire cools and how cool the temperature gets.
It has a quick response and delivers precise readings of the wind velocity. Usually, two types of these devices exist. One tries to maintain a constant temperature for the wire and the other tries for a constant current flow. This type is a bit expensive but worth the money. This type is applied in areas with relatively constant temperatures such as indoor environments checking flow hoods, HVAC systems, and exhaust monitoring.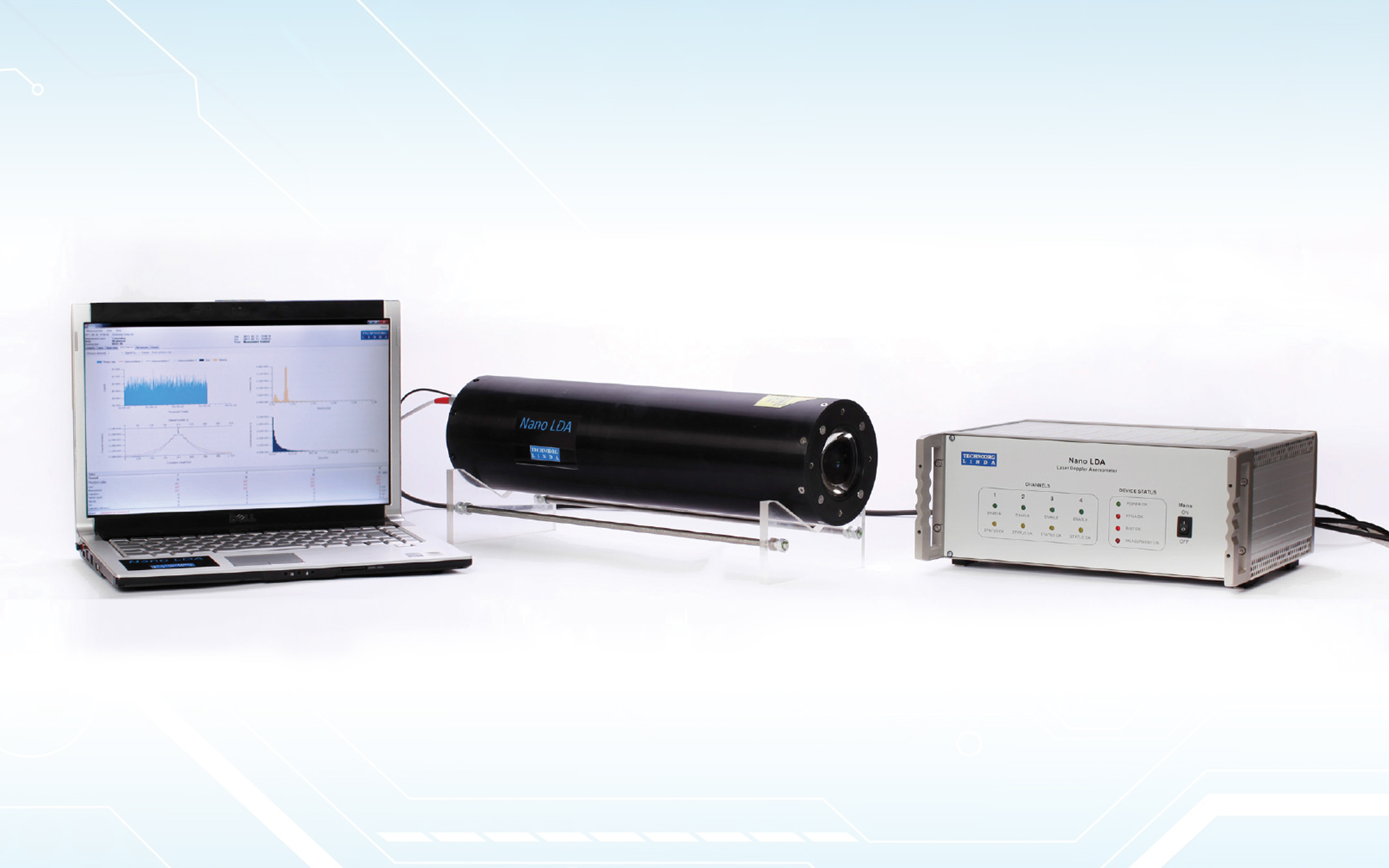 Laser Doppler Anemometers
If you are looking for one of the most effective anemometers, then this is it. Rather than a single device, they're more like machinery setups. The device utilizes the doppler shift effect, which is an excellent and reliable method of determining the speed of the wind. This device can measure even the slightest changes in airflow. A beam of light is used which is further split into two beams.
The velocity is determined by calculating the amount of light that has been reflected off by the moving air particles when one of the two beams is made to enter the anemometer. Laser Doppler anemometers are advantageous because they don't disturb the fluid's path, nor do they need to be calibrated. They can even work and measure in contaminated or reversed flow environments. This type of anemometer commonly finds use for high-tech applications such as in jet engines and also in river hydrology.
An ultrasonic anemometer (or sonic anemometer) is the most advanced type. In this type, the speed of the wind is obtained by sending sound waves between a pair of transducers and calculating the way their speed is affected. These anemometers have the advantage of a very short time constant and also can lighten your wallet since they are pretty expensive. They typically feature four sensors arranged in a square. They are Weather resistant and very less likely to fail due to the icing effect.
Ultrasonic anemometers can be either two-dimensional or three-dimensional. The two-dimensional ones are used in navigation and aviation, while the three-dimensional ones are used in measuring emissions, like in industry power plants. This type is quite popular in aircraft and scientific wind turbines. Since they do not have many moving parts, they can also be used in automated weather stations.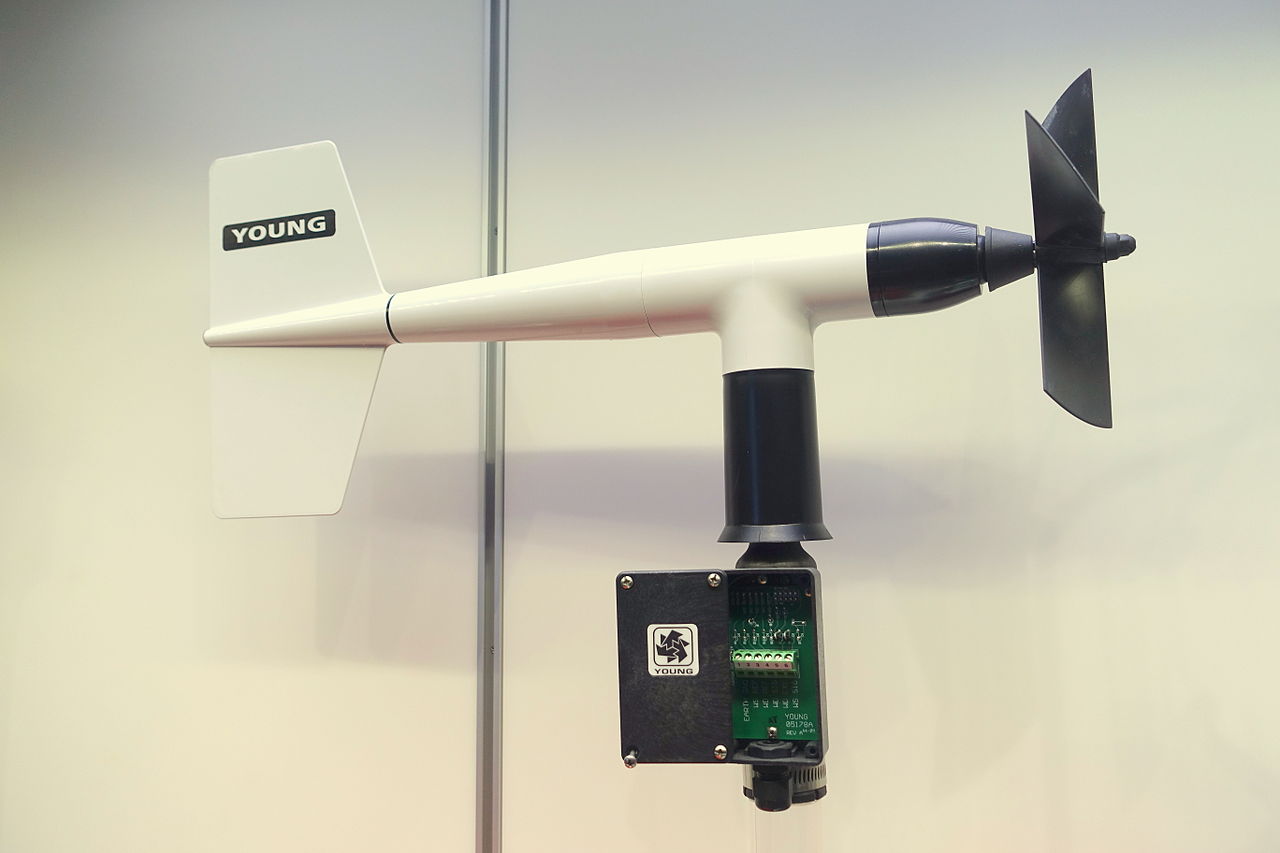 This kind of anemometer is one kind of mechanical device and its mechanism is pretty similar to the cup anemometer. This anemometer is very similar to the normal windmill that includes a rotation axis that runs parallel to the wind direction, thus making it horizontal. It consists of an aero vane because the wind direction is not stable to help the axis to change direction. The aerovane includes a tail & a propeller to get the exact speed of wind & measurements of direction.
In the windmill type, the operation of air measurement involves readings of dials at the beginning and end of a measured period. Windmill instruments may be fitted with an extension handle, providing a form of the remote control; used to measure airspeed in an otherwise inaccessible spot. Most windmill anemometers are made ruggedly; hence it lasts longer than most anemometers.
The pressure anemometer finds used to measure the pressure of the wind. It is again divided into three types:
Plate Anemometers: These are the first modern anemometers. The pressure of the wind on its face is balanced by a spring. The compression of the spring determines the actual force which the wind is exerting on the plate, and this is either read off on a suitable gauge or a recorder. These anemometers are intended for gusty winds. Instruments of this kind do not respond to light winds, are inaccurate for high wind readings, and are slow at responding to variable winds. Plate anemometers have been used to trigger high wind alarms on bridges.
Tube Anemometers: A pressure tube anemometer is called a windsock. These devices are found around airports. Material is made into a tube shape and is connected to wires. As the wind blows, it catches the larger end of the tube. This anemometer provides wind direction because the larger end of the sock will move into the wind. The faster the wind blows, the higher the tube raises off the ground. Pressure tubes do not provide readouts but are relative measurements of wind speed.
Pitot Tube Anemometer: Pitot Tube Anemometers are suitable for measuring the pressure of the wind and offer a quick response. These tube anemometers measure the pressure, which is then converted into wind speed reading. They can usually handle very high air temperatures and velocity. Pitot tubes are quite small and can be easily inserted into the ductwork. They have no rotating parts, so this doesn't wear out easily. They are not recommended for locations with highly fluctuating wind flow and also for areas with low air velocity.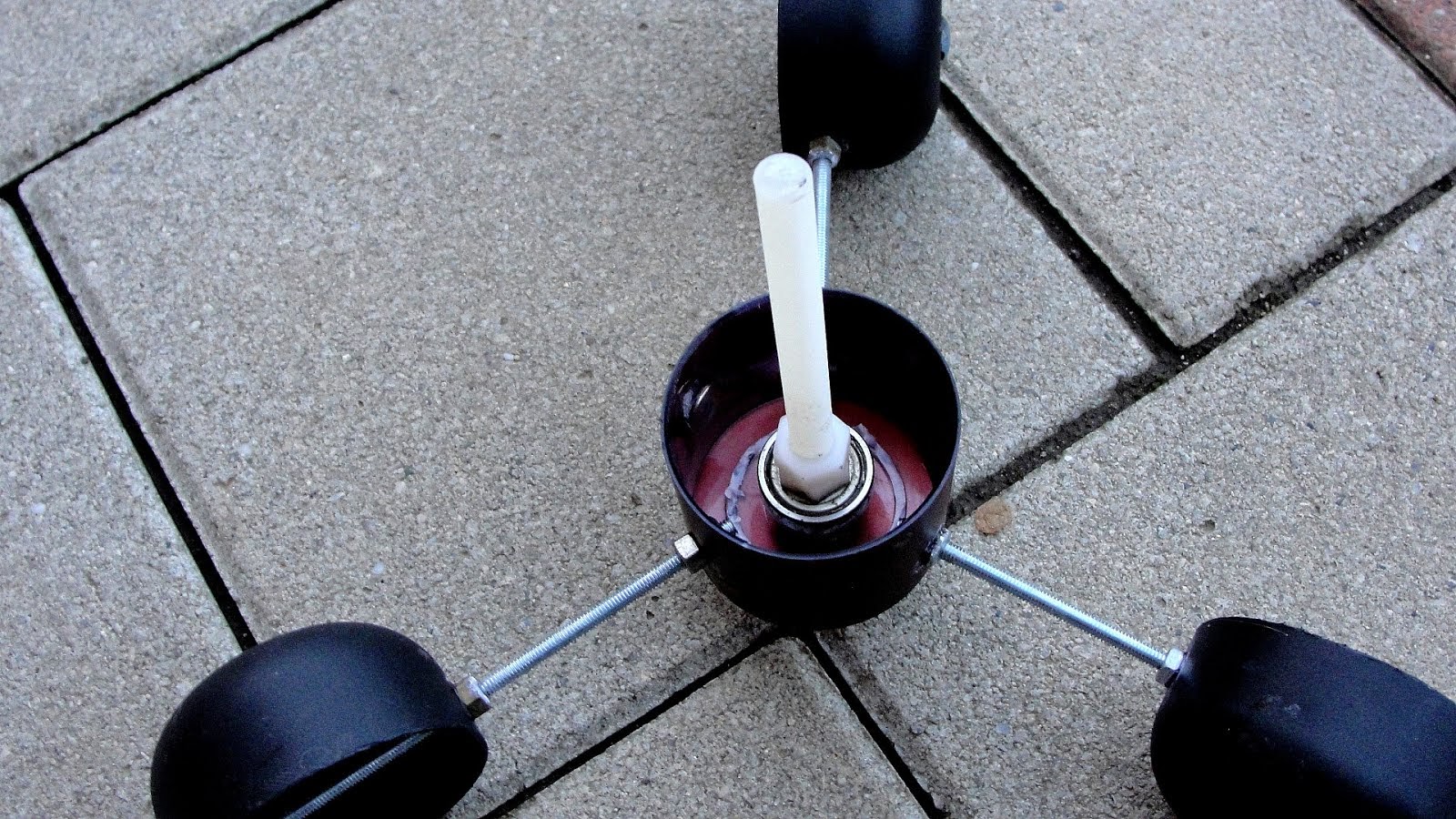 Ping-pong ball Anemometers
This type of anemometer is mostly used for middle-school level instruction, which most students make on their own. A common anemometer for basic use is constructed from a ping-pong ball attached to a string. When the wind blows horizontally, it presses on and moves the ball; because ping-pong balls are very lightweight, they move easily in light winds. Measuring the angle between the string-ball apparatus and the vertical gives an estimate of the wind speed.
As you see, there are several types of anemometers to suit specific needs and applications. Apart from the weather, other uses of an anemometer can be quite helpful. If you are searching for a device to measure wind speed, start narrowing down your options by determining what types of anemometer will best suit your needs. Choosing an anemometer is not an easy task, and can be very much time-consuming. Although expensive units are the best, some low-end anemometers are no less in functionality and durability. No matter what your budget is; if you consider all the factors mentioned above, you can quickly select the most suitable one.
So, there you have every single fact about different types of anemometers. If you enjoyed this article in Linquip, let us know by leaving any comments, questions, or suggestions. Is there any question we can help you with? Feel free to sign up on our website to get the most professional advice from our experts.
Buy Equipment or Ask for a Service
By using Linquip RFQ Service, you can expect to receive quotations from various suppliers across multiple industries and regions.
Click Here to Request a Quotation From Suppliers and Service Providers
Read More on Linquip