The measurement of how light interacts with materials is studied through spectrophotometry. A spectrophotometer is an instrument that measures the number of photons absorbed after it passes through the sample solution. With the spectrophotometer, the amount of a known chemical substance can also be determined by measuring the intensity of light detected. Spectrophotometers come in both single-beam and double-beam configurations.
Spectrometers are widely used not only in the field of physics but it is also used in other fields such as chemistry, biology, biochemistry, material, chemical engineering, and clinical applications. Depending on the range of wavelength of the light source, it can be classified into different types. In this article, we overview all types of spectrophotometers, features, and applications. Read this new blog in Linquip to find out more about them.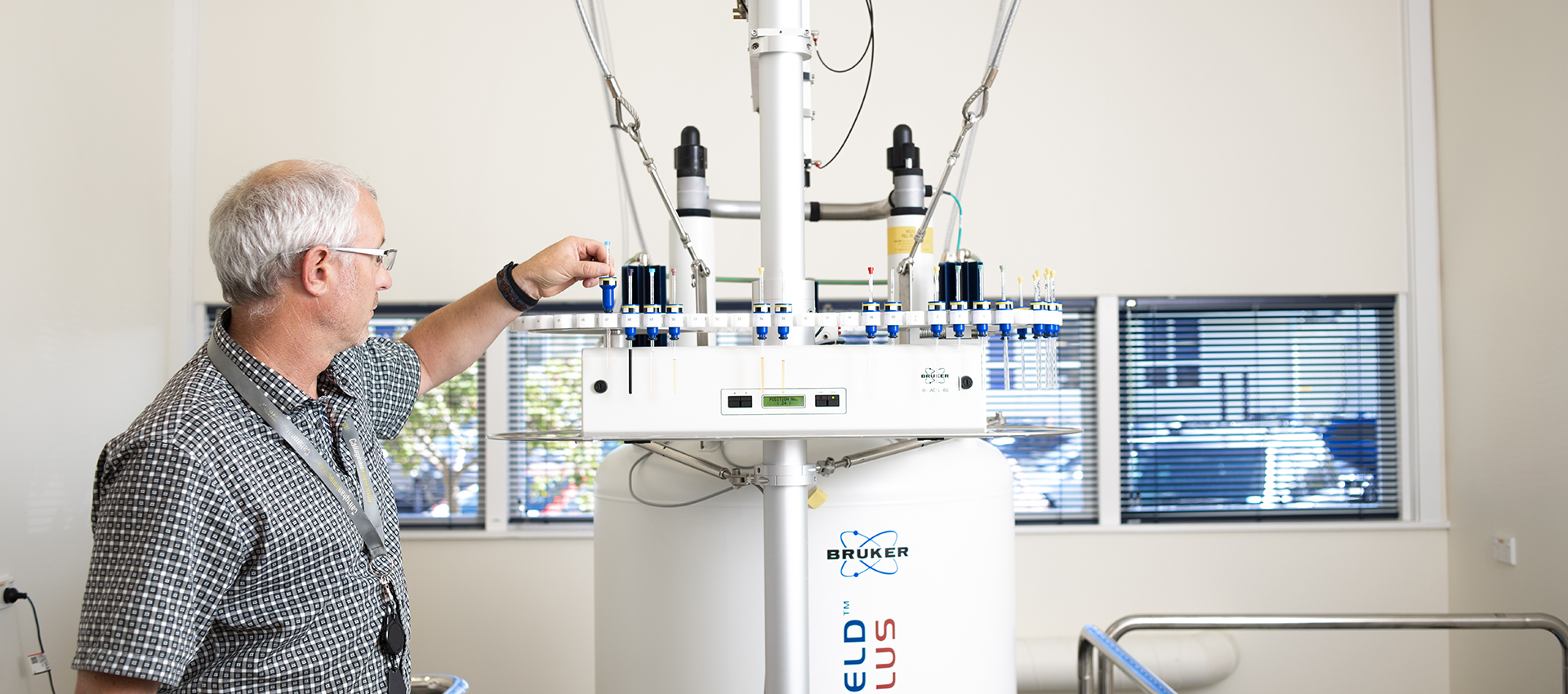 What Are The Different Types of Spectrophotometers?
Visible Light Spectrophotometer
UV/Visible Spectrophotometer
Infrared Spectrophotometer
Nuclear Magnetic Resonance Spectroscopy
Atomic Absorption Spectrophotometer
Mercury Spectrophotometer/analyzer
Fluorescent Spectrophotometer
According to the application of a spectrophotometer, it is an instrument that measures and analyzes the spectrum of samples. Which have different types depending on the various application requirements. The spectrophotometer can be divided into seven categories according to the wavelength and application context.

Visible Light Spectrophotometer
In the case of visible spectrophotometers, the wavelengths measured are in the visible light range. This type of spectrophotometer uses visible light from a tungsten lamp. The visible spectrophotometer is a single-beam ratio-indicating instrument with a wavelength range of 340-600nm
The basic wavelength range may be converted to 340-950 nm by using an accessory phototube and filters. Examples of applications for visible spectrophotometry include routine laboratory work, specifically the portable and bench-top spectrophotometer models, quantification of nucleic acids, studying transition metals, and visualizing organic compounds. Many models of visible spectrophotometers include UV and NIR wavelengths that go beyond the 390–700 nm ranges. Either double-beam or single-beam spectrophotometer models are available for purchase.
UV/Visible Spectrophotometer
As their name implies, ultraviolet-visible spectrophotometers (often referred to as UV Vis spectrophotometers or just a UV spectrophotometers) quantify the optical properties of samples in the ultraviolet and visible wavelength ranges of light, typically 190 to 900/1100 nm. Specifically, UV Vis spectrophotometers determine how much light of a given wavelength passes through a sample, and how much is absorbed. It comes with a wide array of features like a scanning function, user interface, integral printer, and multiple cell settings.
Such information can be diagnostic of molecular identity, concentration, structure, or activity, whether of organic species such as porphyrins, benzenes, and naphthalenes or of biomolecules like nucleic acids and proteins. Spectrophotometers can scan either fixed or variable wavelengths, and come in both single and double-beam configurations.
Infrared Spectrophotometer
The general infrared spectrum refers to the infrared spectrum greater than 760nm, which is the most commonly used spectral region of organic compounds and can analyze a variety of conditions (gas, liquid, solid) of the sample. It is characterized by fast, low sample volume (a few micrograms to a few milligrams), strong characterization (various substances have their specific infrared spectrum), and tests capable of analyzing various states (gas, liquid, solid) without damaging the sample.
It functions the same way as the UV spectrophotometer, but the difference is it measures the response of a sample when exposed to infrared light. It provides a non-invasive analysis and a quantitative finding with only minimal sample preparation. The infrared spectrophotometer helps monitor highly absorbing solids. It also provides essential information like fat, protein, fiber, and starch content.
Nuclear Magnetic Resonance Spectroscopy
Over the past fifty years nuclear magnetic resonance spectroscopy, commonly referred to as NMR spectroscopy, has become the preeminent technique for determining the structure of organic compounds. Of all the spectroscopic methods, it is the only one for which a complete analysis and interpretation of the entire spectrum is normally expected. Although larger amounts of samples are needed than for mass spectroscopy, NMR is non-destructive, and with modern instruments, good data may be obtained from pieces weighing less than a milligram.
It is a powerful tool used to determine the structure of organic compounds. It provides structural detail of the entire molecule as well as dynamic information on organic reactions. Nuclear magnetic resonance spectroscopy is applied to the study of a wide range of materials including polymers, organic compounds, organometallics, and foodstuffs.

Atomic Absorption Spectrophotometer
An atomic absorption spectrophotometer is a powerful tool for material analysis and elemental analysis of trace metals (semimetals). A flame evaporates water from the sample causing it to dissociate into ions. The dissociation leads to changes in the intensity of light as seen by the detector. Hence, help in finding out the concentration of the sample. The method is mainly applied to detect trace components in the sample analysis. The atomic absorption spectrophotometer's high precision analysis is useful in toxicology, environmental testing, and quality control laboratories. This device finds use to determine the concentration of a particular metal in a sample.
Mercury Spectrophotometer/Analyzer
Mercury analyzer is a portable multifunctional atomic absorption spectrophotometer, which eliminates the effect of interfering impurities. It is the only high-sensitivity and selectivity instrument that does not require gold amalgam pre-concentration and subsequent regeneration steps. This enables the user to conduct real-time air monitoring and detection of mercury vapor. Combined with pyrolysis or cold vapor attachments for liquid and solid sample testing, the instrument can determine mercury content in water, soil, food products, natural and stack gases, may be used for dental and toxicological applications, etc.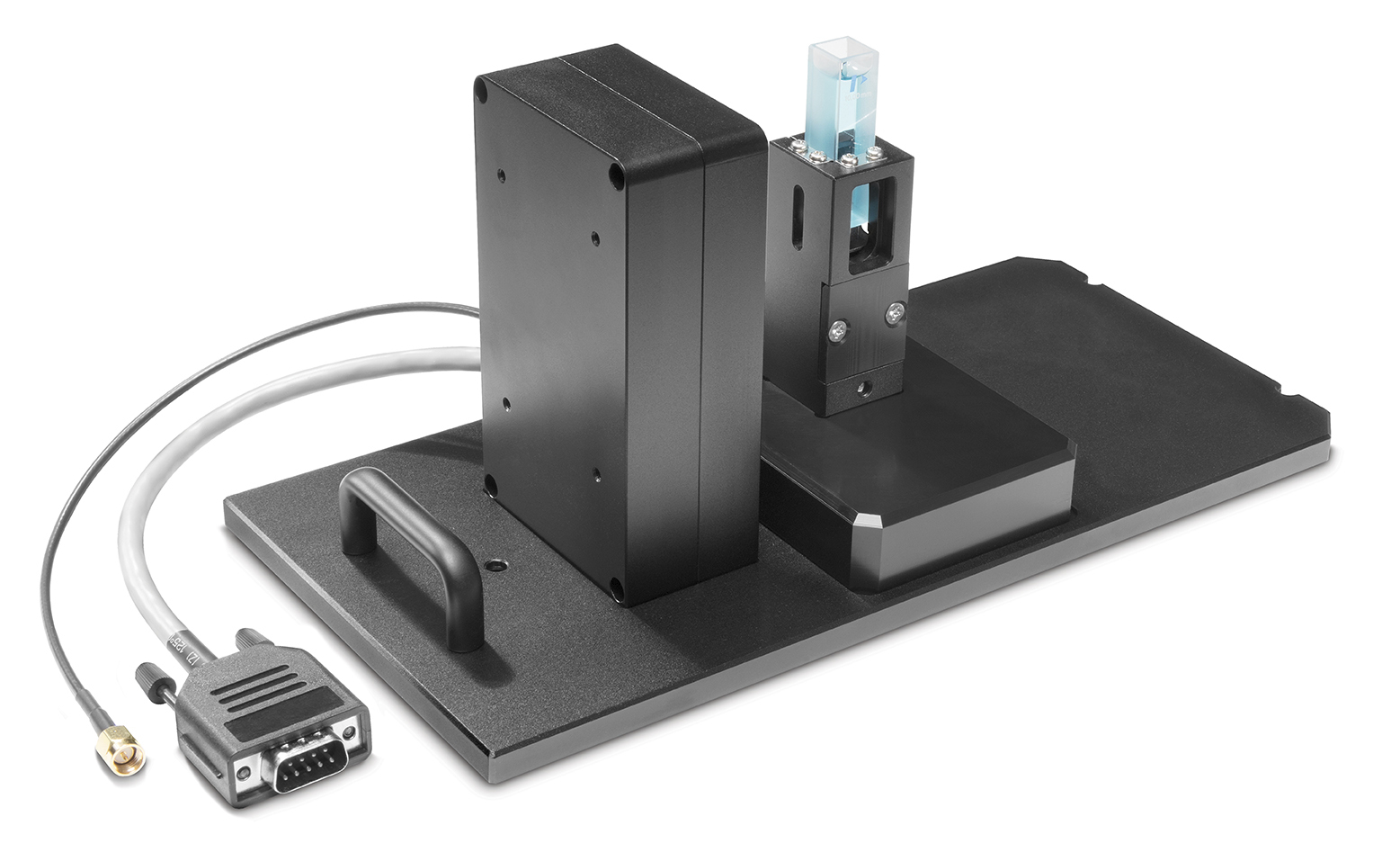 Fluorescent Spectrophotometer
Fluorescence spectrophotometers are instruments used to scan the fluorescence spectrum emitted by liquid fluorescent labels, which is widely used in scientific research, the chemical industry, medicine, biochemistry, environmental protection, clinical testing, food testing, teaching experiments, and other fields. Through the determination of these parameters, the equipment is not only for general quantitative analysis but also can infer the molecular conformational changes in various environments, thus clarifying the relationship between molecular structure and function.
It measures the fluorescence release once the object being studied is exposed to a single wavelength of light. It mostly finds a use for high sensitivity and selectivity. This type uses a special light source and high brightness and longer life.
So, there you have every single detail of different types of spectrophotometers. If you enjoyed this article in Linquip, let us know by leaving a reply in the comment section. Is there any question we can help you with? Feel free to sign up on our website to get the most professional advice from our experts.
Buy Equipment or Ask for a Service
By using Linquip RFQ Service, you can expect to receive quotations from various suppliers across multiple industries and regions.
Click Here to Request a Quotation From Suppliers and Service Providers
Read More on Linquip