Essential Warehousing Services Offered by Warehousing Companies – Warehousing is an important service that helps firms manage the distribution of goods to customers. However, warehousing entails more than simply storing products in a storage facility. In this post, we are going to describe some of the additional services that most warehouse companies provide.
To find out more about Warehouse Equipment and Supplies, please visit our Warehouse Equipment and Supplies for Sale pages, where you can also request a quote. You can also find vast verities of big companies such as Prologis Essentials, which is the only integrated solutions provider with the expertise to optimize your warehouse today and the vision to futureproof it for tomorrow.
What Is A Warehouse?
A warehouse is a structure meant to hold huge amounts of commerce, or wares in Old English. Not every warehouse is the same. Some are accessible to the general public, while others are not. Some companies provide logistical services, while others just store items. Here's a rundown of the multiple sorts of warehouses.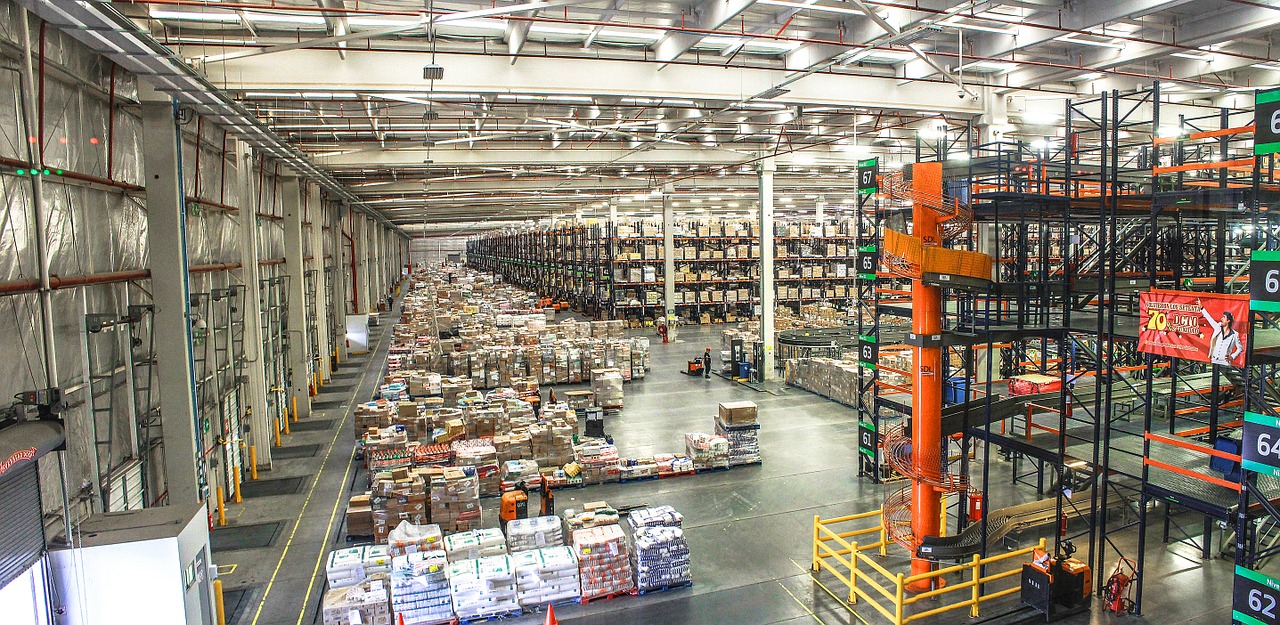 Types of Warehouses
Private warehouse:

A single corporation owns and operates a warehouse. Distribution centers, fulfillment centers, and storage facilities are all examples of private warehouses.

Public warehouse:

A public warehouse is a storage area where you may rent space to store your belongings. Storage is the only warehouse service provided by public warehouses.

Warehouse with a bond:

Imported commodities are held in bonded warehouses until they clear customs.

Warehouse for distribution:

Waystations in the wholesale goods supply chain are distribution facilities. To make wholesale delivery for retail shops, they frequently combine products from several vendors.

A warehouse where orders are fulfilled:

Fulfillment warehouses, often known as 3PLs or fulfillment centers, provide order fulfillment services to eCommerce businesses.
There are sub-types of warehouses within each kind. Many fulfillment facilities, for example, offer specialty services, including beauty product fulfillment, cold storage and transportation for perishable commodities, and enormous product fulfillment.
Distribution Center vs. Warehouse
A distribution center is a type of warehouse specifically designed for fulfilling orders to distribute to other businesses or consumers. While a warehouse is technically any building that stores physical products regardless of the purpose, a distribution center is more specifically a type of warehouse designed for fulfilling orders to distribute to other businesses or consumers. As a result, distribution centers must be constructed for compact storage and efficient selection, packaging, and shipping.

What Is The Significance of Warehousing?
For most sorts of organizations that deal in physical commodities, warehousing is an important aspect of the supply chain. This might be a consumer business keeping a product that will ultimately reach a retail customer or a Business-To-Business (B2B) company storing items that will eventually reach business clients.
Warehousing allows retail and ecommerce enterprises to buy wholesale products in quantities that may not fit in a physical retail shop or be purchased by an end customer online. Large bulk purchases enable these companies to negotiate cheaper rates with their suppliers, allowing them to increase their profit margins when selling to customers. They can also retain inventories on hand as demand changes, ensuring that things remain available.
Furthermore, warehousing enables companies to keep items in key geographic locations, reducing delivery times and shipping costs. If a company is selling a product directly to consumers across the United States, it may be necessary to keep inventory in numerous locations around the country. Similarly, suppose they're selling to customers all over the world. In that case, they'll want to strategically locate warehouses in several nations to expedite delivery and reduce the number of shipments that must pass through customs.
With over 20,000 warehouses across the United States and consumers used to same-day delivery, firms shipping directly to customers are becoming increasingly crucial.
Warehousing's Components
While warehousing may appear straightforward because it just entails putting things in storage, there are a number of steps that must be followed to guarantee that inventory is transferred in and out properly, including:
Planning for Capacity
The most valuable resource is space. As a result, when a shipment of items is due, personnel must prepare ahead of time for where the products will be housed in order to make the most use of available space.
Receiving Inbound Shipments
When products arrive at the warehouse, employees must accept them and safely transport them to a staging area where they will be processed.
Inventory Management
As things enter and exit the warehouse, they must be recorded in the warehouse inventory management system so that supervisors can keep track of what's in stock and prepare for future adjustments.
Keeping Items Safe
Products must be stored once they have been received and processed. This may entail placing things in bins and pallets then transporting them to their proper storage location utilizing moving equipment.
Controlling The Weather
Temperature, humidity, and pressure may need to be kept consistent depending on the nature of the items. Frozen foods, for example, must be kept in regions where the temperature is below freezing. These regulations will impact how and where items are stored inside the facility to guarantee optimal quality.
Reorganizing
As new items arrive, current inventory may need to be relocated to ensure that the entire area is utilized to its full potential. Any changes in inventory management systems must be recorded and updated.
Shipping Inbound and Outbound
Finally, when products need to be shipped out of the warehouse, personnel must gather, process, package, load, and finally release them from inventory to make room for fresh inbound items.
Essential Services Provided by Warehousing Companies
Every fulfillment center is unique. Picking, packaging, shipping, and storage are all included in most fulfillment services. Kitting, inventory management, and cross-docking are some of the extra services that some 3PLs provide to their customers.
Understanding what warehouse facilities are offered and what to expect from a third-party logistics provider will aid in the development of a successful eCommerce fulfillment plan.
Warehousing and Storage
Every fulfillment facility offers storage as a standard service. Demand forecasting and inventory management can assist you in maintaining a lean supply chain with less inventory. This can help you save money on inventory and warehousing while also increasing turnover. To enable more accurate warehousing, Red Stag Fulfillment has created a cubic foot storage model.
Select and Pack
Picking things from the shelf from a select list and packaging them for delivery is known as pick and pack. Picking and packaging are two of the most important fulfillment services.
Order Processing
All of the actions required to send out your orders are referred to as order fulfillment. Your 3PL receives an electronic copy of the transaction when your consumer hits the Buy button. This starts the picking and packing procedure. Handing the item to a carrier for transportation to your customer is the final step in order fulfillment. In your supply chain, this is also the final stage.
Shipping
The three main U.S. carriers, FedEx, UPS, and USPS, are used by the majority of fulfillment facilities. Linquip allows you to choose from a variety of carriers, so you're not tied to a single carrier for all of your shipments. For each purchase, we pick the carrier with the lowest cost and quickest delivery time, saving you money and cutting down on your lead time.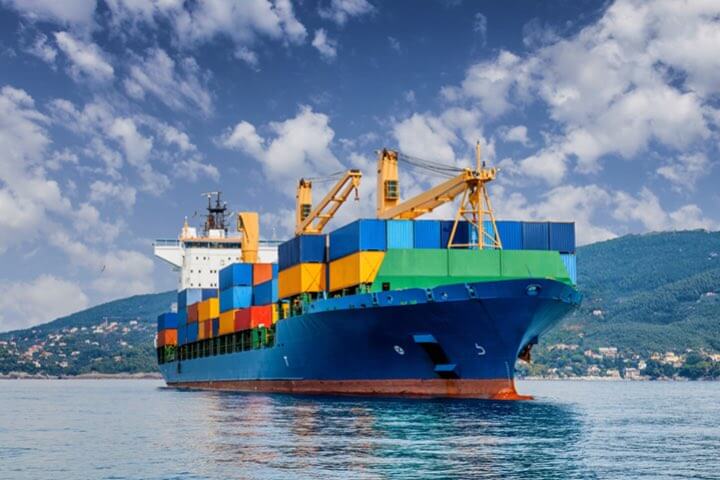 Returns Processing
Reverse logistics is another term for returns processing. One of the choices you'll have to make is whether you want your 3PL to manage reverse logistics or whether you want returns to be sent straight to you. When Red Stag Fulfillment processes returns for our clients, we examine each item to see if it can be restocked. They are able to send images of returns to clients so that they can assess the condition of the things.
Cross-Docking
Cross-docking is a warehouse service that allows backorders to be filled quickly. Rather than putting things on shelves to handle an inbound cargo, distribution services offered by Linquip grab products from the receiving dock and label them for delivery. Backorders are filled faster since the items flow directly from the receiving dock to the shipping dock. Cross-docking allows you to turn around an entire container of backorders in a single day.
Assembling and Kitting
Kitting is the process of combining numerous SKUs into a single new SKU that may be sold together. Pre-packaging things for safe delivery can also be part of warehouse kitting. This solution can also remedy a production issue without requiring the time and effort of returning goods to the facility.
Locations of Warehouses
Consumers may be reached by ecommerce enterprises from any location. When it comes to fulfillment, though, the three most crucial factors remain "location, location, location." It may not appear like sitting is a warehousing service, but it is. When you outsource fulfillment, you have the freedom to determine where your inventory is stored.
Inventory Management
Client inventory planning is something that some 3PLs assist with. Your fulfillment firm, after all, controls warehouses full of merchandise so that they may share best practices.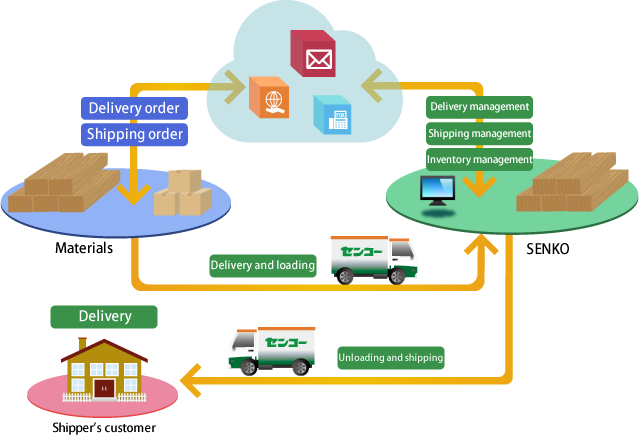 Palletized transport
Order fulfillment and bulk delivery are both possible services provided by fulfillment warehouses. Service providers offer palletized shipping services for D2C and B2B bulk transportation of big commodities. LTL freight is often used to convey palletized goods.
Plan your supply chain with your fulfillment partner in mind. Your third-party logistics provider can assist you in resolving challenges in other sections of the supply chain. Giving your partners additional supply chain visibility will enhance your operations.
Supply Chain Management Assistance
A service provider goes above and above to assist their customers. Because their employees are fulfillment experts, they can provide precise warehousing services. They also utilize that knowledge to respond to your concerns and assist you in resolving any fulfillment issues.
Warehousing Services Benefits
Using a third-party logistics provider for commercial storage relieves the business owner of a large amount of logistical burden. Here are a few of the most significant benefits of delegating storage to a third party:
Spend less on overhead. We chose this one first because, in the end, the existing network, facilities, and management systems that a 3PL has in place will also save you money and time that you would otherwise spend on finding and running your own location.

Boost Your Team's Specialized Knowledge. Although warehousing appears to be a basic notion, there is a lot to it that should not be left to chance. Growing enterprises might benefit from a knowledgeable partner when it comes to storage, transportation, correct documentation, and particular requirements. Most importantly, the professionals can use their years of expertise servicing businesses and consumers to help you foresee (and avoid) possible difficulties.

Adaptability. Working with a third-party logistics provider gives your company more options. In times of feast or famine, whether seasonal sales are booming or an unanticipated catastrophe temporarily halts sales activity, none of your warehouse needs will go unfulfilled or squandered. When the time comes for you to expand your business, your warehouse partner will be ready.

With Ease, Handle Special Circumstances Need a more cost-effective way to convey a less-than-truckload shipment or want to pay extra attention to temperature, humidity, and light while in storage? With 3PLs equipped to manage storage and transportation of any sort ahead of time, special circumstances are simple to handle.
FAQs about Warehousing
Which of The Following are The Main Services Performed In a Warehouse?
Storage and warehousing, order processing, pick and pack, product distribution, returns and exchanges, call center, invoicing, and order administration are some of the most basic services provided, depending on the customer.
1. What Do Warehousing Companies Do?
The administration, planning, and organizing of warehouse activities are known as warehouse logistics. This comprises space management, cargo planning, and information organization to ensure that the warehouse runs smoothly.
2. What Are The Four Main Warehousing Operations Activities?
Receiving, putting away, storing, packaging, and shipping are all common warehouse activities. Receiving is the process of assigning trucks to docks, as well as the planning and execution of unloading activities.
3. What Are The Basic Processes in Warehousing Services?
Receiving, putaway, storage, picking, packing, and shipping are the six basic warehouse procedures.
Buy Equipment or Ask for a Service
By using Linquip RFQ Service, you can expect to receive quotations from various suppliers across multiple industries and regions.
Click Here to Request a Quotation From Suppliers and Service Providers
Read More on Linquip