The Best Condensing Boilers in 2023– When it comes to heating houses and keeping the environment safe without breaking the bank, condensing boilers are among the best options available.
On the Linquip website, among the many options available to you, you will find all the information you need to know about the Condensing Boilers, as well as information regarding this marketplace. You can count on Linquip to provide you with as much general and reliable information about this topic, whether you're a professional or a customer looking for a proper company. We recommend you review a list of all Condensing Boilers available in Linquip.
We would be delighted to provide you with more information on how we can help you generate revenue within your industry. Don't hesitate to contact us if you have any questions! With Linquip's Solutions for Each Company Level, you will be able to upgrade the capabilities of your organization in order to gain a competitive edge by taking advantage of a wide range of options to enhance your organization's performance. If you are looking for the simplest or the most sophisticated marketing and advertising package for your business, we can help you ensure that your company gets as many customers as possible to grow your business.
What is a Condensing Boiler?
Your home's water heater may be heated more efficiently with the help of a gas condensing boiler. Any exhaust gasses are sent back to the boiler where they are burnt, resulting in fewer byproducts and less waste.
With non-condensing boilers, that heat is dissipated when the hot gasses rise and exit down the chimney. This is why modern British boilers must adhere to stringent government standards.
Shopping for a new boiler can be challenging due to the wide variety of models available.
It's already a minefield, but terms like "system boiler," "combi boiler," and "condensing boiler" just add additional confusion.
The majority of newly installed boilers have had to be condensing models with an efficiency grade of A since 2005, reflecting the rising popularity of these units.
This tutorial was designed to shed some light on the topic of condensing boilers and the many models that can be purchased.
Condensing boilers gained popularity twenty years ago because they are more energy-efficient and cost-effective than traditional boilers by releasing heat within the house rather than outside.
Because of its superior sealing, no harmful gasses may be drawn inside the boiler and ingested by the occupants, making condensing boilers safer than traditional ones.
In the following paragraphs, you will find a comprehensive description of this kind of boiler, as well as some additional resources that may help you make an informed purchase.
How Do Condensing Boilers Work?
Like traditional water heating systems, the condensing boiler uses gas to heat water. As a result, water vapor and carbon dioxide are released into the atmosphere. You can tell if your property has a condensate line from the boiler if you look for one leading outside.
The condensing boiler is able to reuse the heat that would normally escape via the chimney to the outside because of its bigger heat exchanger. With this method, you may save money on your monthly energy bills.
Is It True That Condensing Combination Boilers Are The Most Efficient?
When it comes to gas boilers, condensing combi boilers are a popular choice in the United Kingdom. Unlike a condensing system boiler or condensing traditional boiler, they don't require more room to function.
Gas condensing combi boilers are small, efficient, and only create hot water on demand. A condensing combi boiler is the best option for most UK households, especially those with smaller or medium-sized water heating needs. Most homes in the UK have a condensing boiler, therefore technicians trained to fix these are never in short supply. One of the most common problems, though, is a condensate line that has frozen over.
Advantages of a New Condensing Boiler
Here are three of the many benefits of a condensing boiler:
1. Using Less Energy For A Healthier Environment
The efficiency of boilers that don't use condensing can drop below 60%. Therefore, 40% of your fuel costs are wasted up the chimney. Consider a replacement if your boiler is older than 10 years, as it is likely a non-condensing type with poor efficiency.
2. Economical & Save You Money
Boilers might lose as much as 40% of their efficiency if they aren't condensed. As a result, you're throwing away 40% of your money on fuel up the chimney. If your boiler is more than 10 years old, it's probably not a condensing model and isn't very efficient, therefore you should think about replacing it.
3. Lessening Our Impact On The Environment
A condensing boiler reduces harmful carbon emissions, so it's an easy way to help the planet.
The Best Condensing Boilers in 2023
1. Worcester Bosch Boilers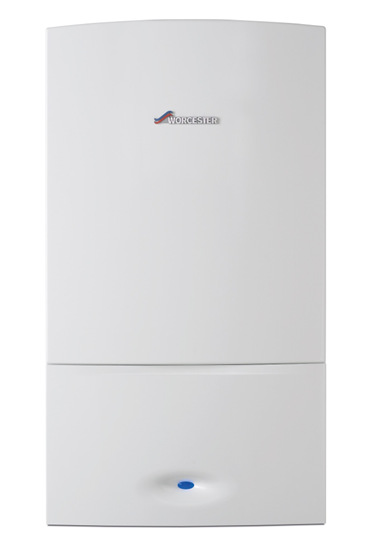 Specifications
| | |
| --- | --- |
| Power Rate | 25 – 30 kW |
| Guarantee | Up to 10 years |
| Mounting | Wall-mounted |
Product Description
Worcester Bosch has been one of the most recognizable and respected names in the industry for quite some time. Many of their combi boilers have been recognized as worthy of the Which? Best Buy Award over the past decade.
Worcester is the most trusted name in boilers because of the quality of both its goods and its customer support. You may be alarmed by how much time they dedicate to each customer after installing a Worcester boiler. To emphasize this point, they swapped over the phrase warranty-appropriateness for the Worcester Guarantee.
Worcester Bosch is an industry leader because of the consistently high quality of its products across the board. With an industry-leading product guarantee, helpful customer service, and an abundance of replacement parts, this boiler manufacturer stands head and shoulders above the competition.
2. Viessmann Boilers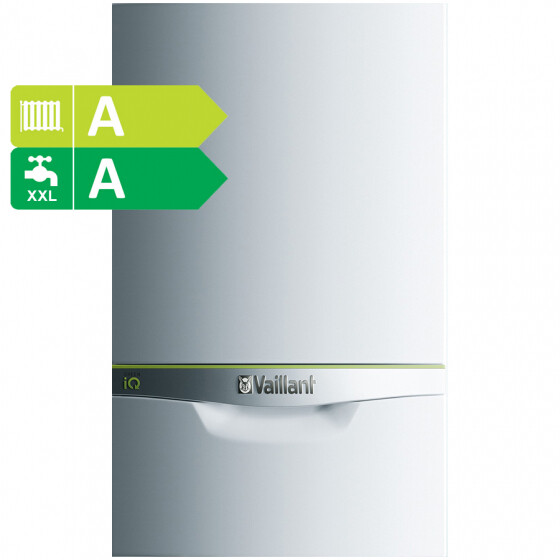 Specifications
| | |
| --- | --- |
| Power Rate | 26 – 35 kW |
| Guarantee | Up to 10 years |
| Mounting | Wall-mounted |
Product Description
Viessmann is the largest boiler producer in Europe, and no list of the best boilers would be complete without including one of the company's products.
With their superior boiler efficiency and longer lifespans than their competitors, Viessmann boilers have been recognized by Which as Best Buy boilers. This is because they can reliably offer hot water and heat when you need it.
The Viessmann Vitodens 050-W is a great choice for a starter natural gas boiler, and the Viessmann Vitodens 100-W is one of the best combi boilers available.
3. Vaillant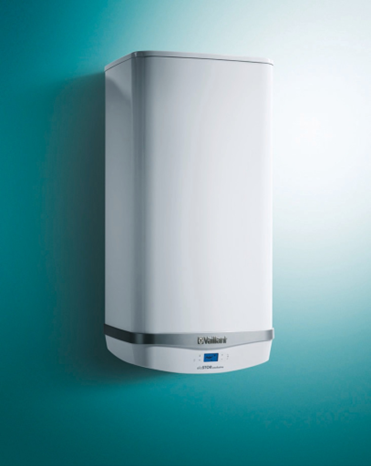 Specifications
| | |
| --- | --- |
| Power Rate | 25 – 43 kW |
| Guarantee | Up to 10 years |
| Mounting | Wall-mounted |
Product Description
British-made Vaillant boilers are among the best available. Recently, Vaillant's ecoTEC series has been their best-selling; in fact, the ecoTEC exclusive with Green iQ combi boiler won the 2018 Housebuilder Products Awards. This boiler's outputs of 35 or 43 kW make it more suitable for larger homes.
However, Vaillant offers many more variants in this series that are better suited to apartments and other smaller dwellings. When comparing features, the ecoTEC plus combi stands out as the top pick. It may be installed by professionals who will guarantee it for anywhere between 2 and 10 years, and it can produce power at 25kW, 32kW, 35kW, or 38kW.
The ecoTEC plus combi's clever function remembers your heating patterns and automatically lowers the power to just 16% of its full capacity when you don't require much heat.
4. Ideal Boilers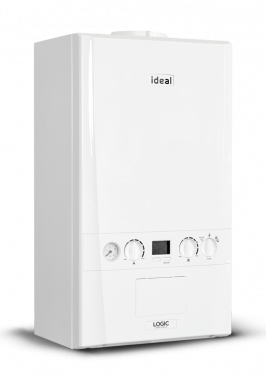 Specifications
| | |
| --- | --- |
| Power Rate | 24 – 35 kW |
| Guarantee | Up to 12 years |
| Mounting | Wall-mounted |
Product Description
Next on the list of top boiler brands is Ideal Boilers, a well-known British firm that was founded a century ago but has grown exponentially in the past decade. There are a few different kinds of boilers that they provide at the moment, including combination boilers, system boilers, and heat-only boilers.
The company's combi and system boilers are great for homes of any size because of their small footprint and high efficiency. In contrast to its system equivalents, combi units are best suited to residences with low hot water needs (i.e., those with fewer bathrooms and showers). A 20% hydrogen mixture is already programmed into them for immediate use.
Even if you require a Max-certified installation to receive the full 12 years, you'll still get 10 years, which is still a long period, Ideal's combi and system boilers offer warranties ranging from 7 to 12 years, putting them among the longest on the market. Conversely, warranties for standard boilers are often shorter, ranging from 2 to 7 years.
5. Alpha Boilers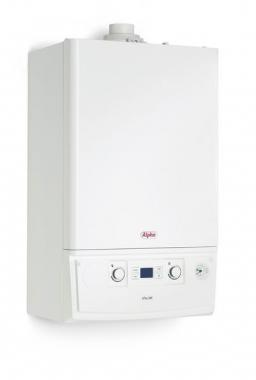 Specifications
| | |
| --- | --- |
| Power Rate | 28 – 34 kW |
| Guarantee | Up to 10 years |
| Mounting | Wall-mounted |
Product Description
Alpha has been installing their tiny, cheap, and efficient boilers behind the scenes for years under the pretext of a "budget" boiler brand, despite the fact that they have done absolutely no advertising to promote their product.
Alpha boilers are an affordable option that has been gaining market dominance in recent years. They are a good alternative for individuals seeking a durable and cheap heating solution with a decent guaranteed duration.
Although Alpha is a budget boiler brand, the quality of its technology is high. Their heat exchanger is made of stainless steel, a material often reserved for high-end manufacturers like Viessmann.
6. Baxi Boilers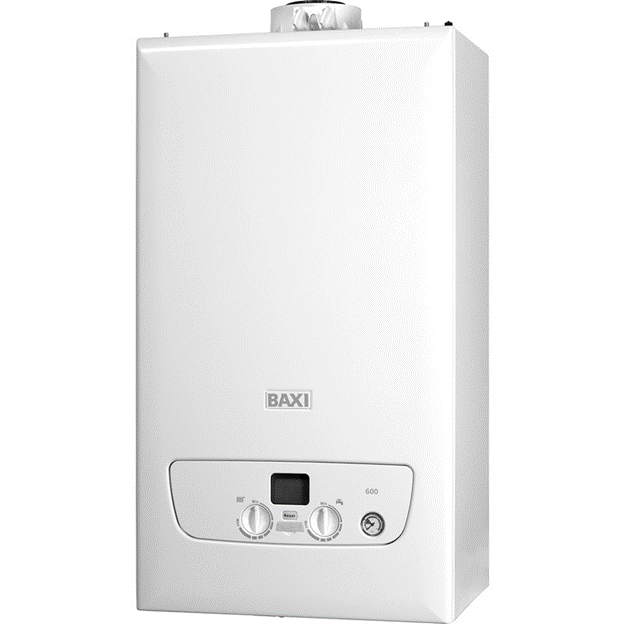 Specifications
| | |
| --- | --- |
| Power Rate | 24 – 35 kW |
| Guarantee | Up to 12 years |
| Mounting | Wall-mounted |
Product Description
Baxi boilers are on par with Worcester Bosch and Ideal models as far as quality goes. On the other hand, the venerable British manufacturer (in operation since 1866) is far cheaper than these premium brands.
Like these other manufacturers, Baxi offers a selection of boilers, including system boilers, regular boilers, and combi boilers. There are many options to choose from in each series, so it's important to do some investigation or consult an expert before making a final decision.
However, the Baxi 800 Combi is an unbeatable option. It comes in three different power outputs (25kW, 30kW, and 36kW) and can be hidden away in a cupboard. There are several distinguishing features of this model:
You may avoid clogged radiators by using a magnetic filter.

The easy-fill permanent filling connection eliminates the requirement for an engineer whenever the heating system has to be refilled.

The boiler's operation may be managed using the Opentherm interface.

The Baxi 800 is backed by a 10-year warranty that covers both parts and labor.
7. Potterton Boilers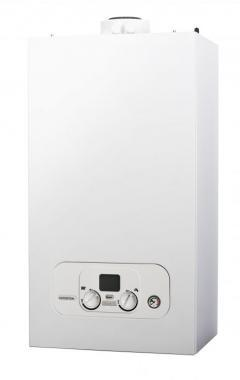 Specifications
| | |
| --- | --- |
| Power Rate | 12 – 32 kW |
| Guarantee | Up to 7 years |
| Mounting | Wall-mounted |
Product Description
Potterton is less well-liked than Worcester, Vaillant, or Ideal. The engineering community, on the other hand, consistently praises them highly.
The boilers made by Potterton, both old and modern, are reliable and durable. At least, that's what most people thought until the company started mass-producing boilers using inferior components and subsequently lowered the length of its warranty to two years. And that's not the kind of thing that makes a consumer feel secure.
8. Glow Worm Boilers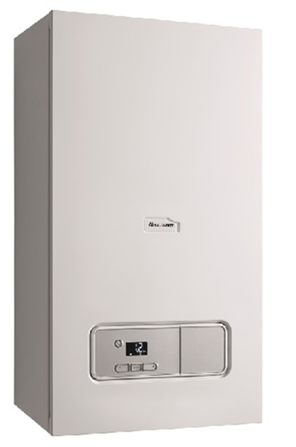 Specifications
| | |
| --- | --- |
| Power Rate | 25 – 35 kW |
| Guarantee | Up to 5 years |
| Mounting | Wall-mounted |
Product Description
The Glow-Worm boiler is often considered the "best of the rest," with the Vokera, Intergas, and Potterton brands.
When it comes to affordable boilers, look no further than Glow-Worm. Inexpensive renovations and rentals benefit greatly from their utilization.
They are not as well-known for dependability as Vaillant, Worcester, Ideal, or Baxi.
Their boilers are more expensive in the long run but come with 2- and 5-year warranties, so they are a good short-term investment.
9. Vokera Boilers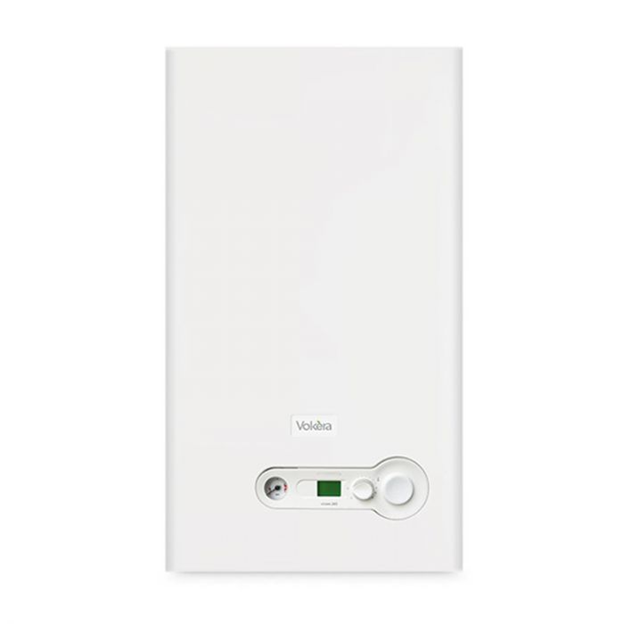 Specifications
| | |
| --- | --- |
| Power Rate | 24 – 35 kW |
| Guarantee | Up to 12 years |
| Mounting | Wall-mounted |
Product Description
Last but not least on our list of recommended boiler manufacturers is Vokera, a straightforward and cost-effective choice from a company that focuses on residential heating and renewable energy production.
Vokera, which lacks the repute of Worcester, Viessmann, and even Glow Worm, says that their boilers are 99 percent reliable within the first two years following installation. However, the corporation stands behind its products with guarantees that last anywhere from five to ten years.
Different-sized combi and system boilers are available from Vokera. Five different output options between 24 and 42kW make the 'evolve C' model the most flexible.
The BeSmart internet-connected thermostat built into the Evolve C is compatible with OpenTherm, a communication protocol that enables you to adjust the temperature from the thermostat itself. This crucial quality allows Evolve C to operate with great efficiency, which in turn helps conserve a lot of power.
10. Intergas Boilers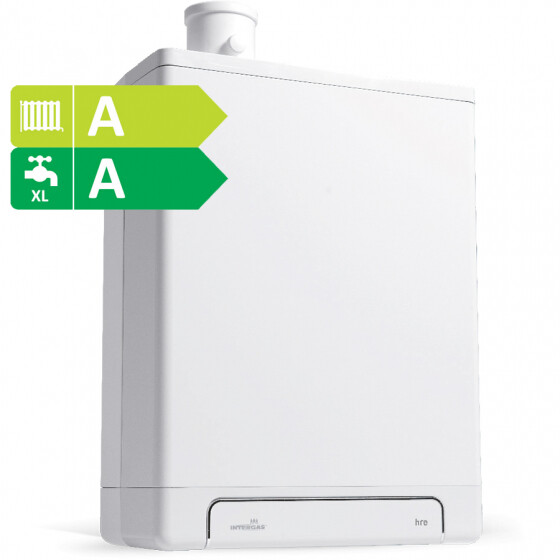 Specifications
| | |
| --- | --- |
| Power Rate | 20 – 36 kW |
| Guarantee | Up to 10 years |
| Mounting | Wall-mounted |
Product Description
Intergas is one of the best boiler brands despite being a relatively unknown name.
In almost 50 years of existence, Intergas has developed a boiler design with an astonishingly small number of moving parts: just four. As time goes on, fewer parts will break down, reducing the frequency of necessary repairs.
Ingenious 2-in-1 heat exchanger technology developed by Intergas makes this possible (typically, condensing boilers have two heat exchangers). The innovative heat exchanger in an intergas boiler eliminates the need for a diverter valve, valve motor, automatic air vent, and a secondary hot water plate heat exchanger.
Boilers from Intergas are available in sizes ranging from 20 to 36 kW. The Xtreme is the latest addition to the product range, and it's a sleek, user-friendly model that has a flue gas heat recovery unit, increasing the boiler's already high efficiency to levels unattainable by even the most advanced condensing boilers. All of the company's other models, including the Xclusive, Eco RF Smart Boiler, and Rapid series, are covered by 3- to 10-year warranties on parts and labor, respectively.
Intergas boilers provide a fantastic chance to lessen your carbon footprint because they are 90% recyclable at the end of their useful life.
FAQs about Condensing Boilers
1. What is a Condensing Boiler?
Due to environmental concerns, in 2005, Boiler Plus laws mandated that all new boilers had to employ condensing technology, resulting in substantially more efficient boilers than the prior non-condensing ones.
Simply said, a condensing boiler is more efficient because it wastes less of the heat it generates. When using a burner to heat water, for instance, a non-condensing boiler wastes a lot of energy since the heat it generates escapes with exhaust gasses.
2. How does a Condensing Boiler Work?
Flue gas heat is recovered in condensing boilers and used to pre-heat the water that is introduced into the boiler at a lower temperature.
The temperature of the flue gas might drop by as much as 80 °F throughout this recycling process. Because of this potentially condensation-causing quick decrease, the condensing boiler gets its name.
As a consequence, the latent heat contained in this vapor is recovered, and the boiler's condensate line is employed to carry away as much as two liters of wastewater each hour.
In other words, because they make better use of waste heat, condensing boilers reduce energy consumption and costs, as well as their impact on the environment.
3. What's The Difference Between A Condensing Boiler And A Combi Boiler? 
A combination boiler, often known as a combi boiler, is a kind of boiler that can provide both hot water and space heating.
Condensing is more of a technical characteristic of the boiler's technology than a distinct boiler classification. Condensing boilers are more efficient because they reuse heat that would otherwise be lost in flue gasses, thanks to a bigger heat exchanger.
Since much of the heat generated was lost via the combustion exhaust gasses, older, non-condensing boilers were as much as 50% less efficient. However, modern boilers are built to absorb this heat and put it to use in the process of heating water.
All condensing boilers have an efficiency of at least 90%, may use extra energy to heat your house, benefit the environment, and cut down on your energy costs.
4. Are Condensing Boilers Safer?
Due to their construction, non-condensing boilers draw air from the surrounding area, creating the possibility for objects to be sucked inside.
But because condensing boilers draw their air supply from the outdoors, they never have to worry about inside air quality.
Furthermore, a condensate wastewater pipe eliminates the possibility of breathing in toxic gasses as it carries away the wastewater.
Download PDF for The Best Condensing Boilers in 2023
You can download the PDF format of this post from the link provided here.
Buy Equipment or Ask for a Service
By using Linquip RFQ Service, you can expect to receive quotations from various suppliers across multiple industries and regions.
Click Here to Request a Quotation From Suppliers and Service Providers
Read More on Linquip