Knowing the features of the best solar batteries enables you to choose the perfect one for your solar energy system. While evaluating the solar batteries, the essential criteria would be comparing battery power rating and capacity, its depth of discharge, warranty, and round-trip efficiency as well as brand.
Battery capacity simply shows how much electricity the solar battery can store. Solar batteries for residential use have been designed with stackability in mind, enabling us to use multiple batteries for our solar system and gain extra capacity. You may check the power rating to know the amount of electricity a battery can supply.
Depth of Discharge shows the amount of battery capacity one can use since using 100 percent of a battery's charge will decrease the battery's life. Search for the best solar batteries with higher DoD since you can get more out of your battery compared to the ones with low depth of discharge.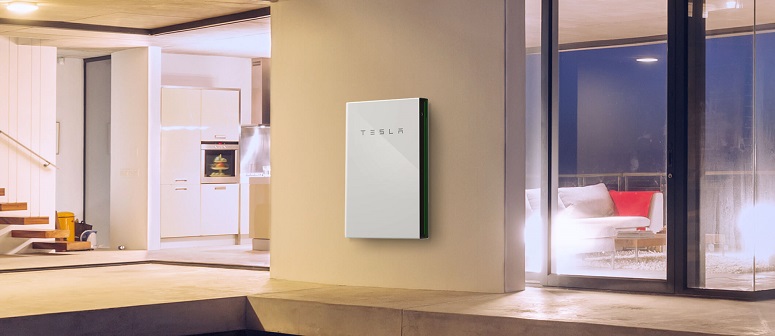 The percentage of the amount of energy that can be used, compared to the amount of energy it is required to store the energy is shown by a round-trip efficiency number. The higher the percentage the better the efficiency and you can get more value out of the battery.
Check out the warranty for battery life to know how many times you can recharge the battery and still get a decent amount of time out of the battery without it running out of power. The brand of battery is essential in this matter since different brands have different battery life warranty.
Keeping these details in mind, we have done some research and compared different products to find the best ones for you. Here is a list of top solar batteries available on the market gathered by Linquip:
10 Best Solar Batteries you won't regret using
We searched multiple items on the market and chose these 10 solar batteries since they have the best performance when it comes to solar energy storage, capacity, consumer satisfaction and durability.
1. Vivint Solar LG Chem battery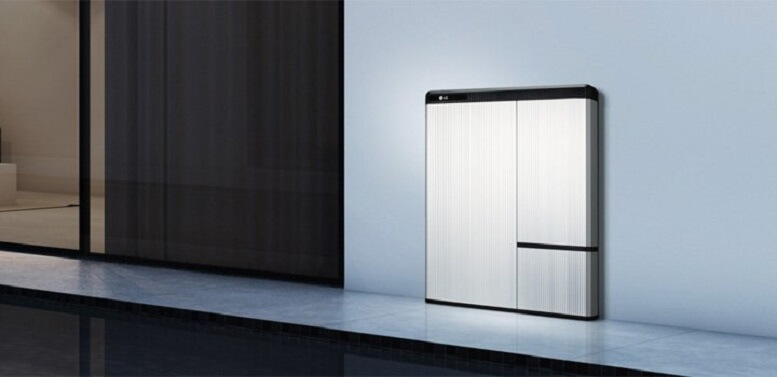 One of the best solar batteries is Vivint Solar LG Chem, perfect for places with frequent blackouts. The simplicity this battery brings to power usage and state-of-the-art technology used inside, makes it ideal for solar storage batteries. You can use these lithium-ion batteries for indoor and outdoor solar installations. They come with a 10-year performance warranty enabling you to get the most out of your battery for almost 10 years. If you want to get more power capacity, you have the option to link more LG Chem RESUs with a hybrid inverter.
2. Battle Born LiFePO4 battery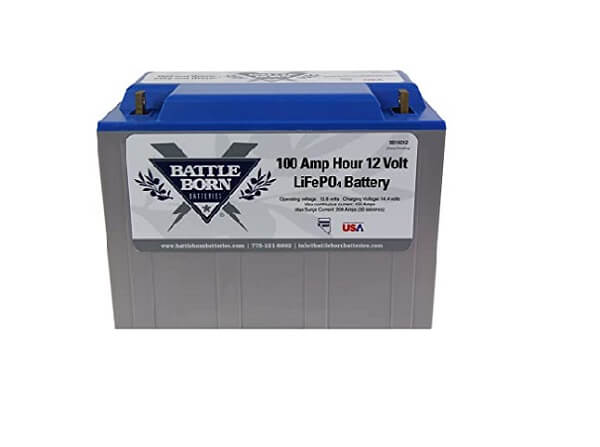 If you're looking for the best solar batteries for off-grid applications, Battle Born LiFePO4 is the perfect one. These batteries are sold fully charged and you can instantly install them when you get your hands on one. These deep-cycle batteries can be quickly loaded and come with unlimited mounting capability.
Another advantage of these batteries is their free shipping when ordered on Amazon, which would be relatively high, especially when you need to order more than the average amount. This lithium-ion battery is cost-effective and easy to install and is perfect for off-the-grid or off-road applications. Like the previous solar battery on our list, this one also includes a 10-year warranty.
3. Universal Power Group deep-cycle VRLA battery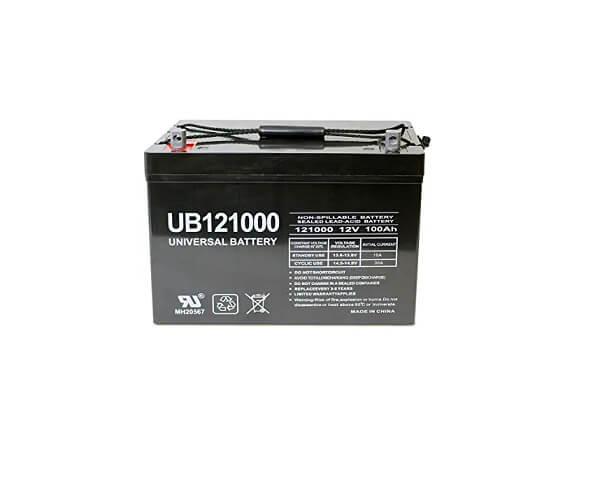 Who doesn't want a low-cost solar battery with fantastic performance? You can get more out of this battery than you pay. It works best for home solar power storage as well as mobile charging systems. You can also use it for boats and campervans. Durability, versatility, low maintenance, spill-proof, and economical pricing are among the great features of this battery. The only downside of these batteries is their 1-year warranty as opposed to the ones with a 10-year warranty.
4. Discover 48V Lithium battery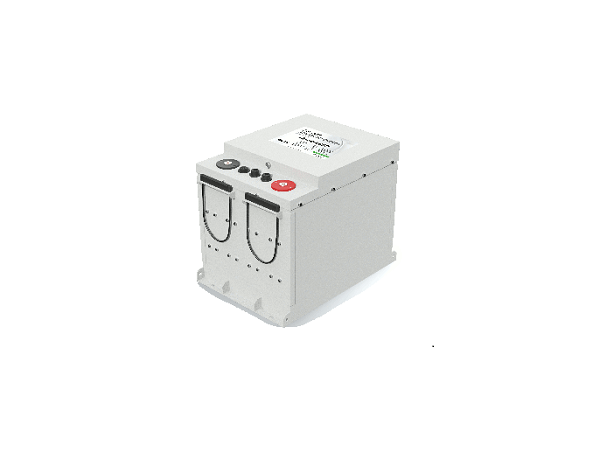 Another item on the best solar batteries list we gathered for you is Discover 48V Lithium battery that can keep up with your power demands in an off-grid home. Long lifespan, affordable price, and fantastic storage have been designed in one battery to eliminate any other need you might have from a solar battery. Due to their ability to handle deeper discharges, you won't need maximum overall capacity to keep up with your energy needs. Plus, they charge faster than other competitors in the market, so you won't lose time waiting for it to juice up.
5. Crown 6CRV220 Sealed AGM Battery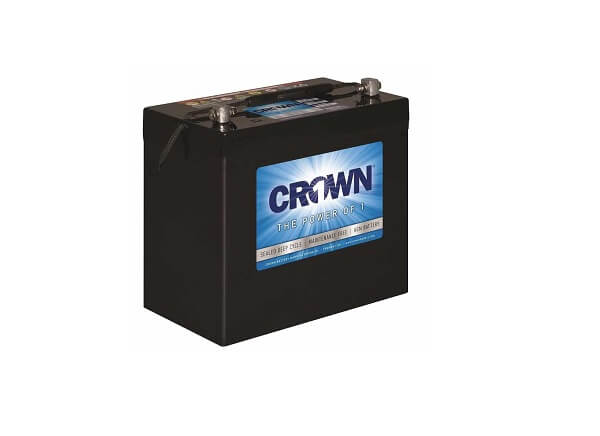 The best choice for vehicles, marine, and remote industrial use would be Crown 6CRV220 Sealed AGM battery. This type of battery can supply power to smaller applications as well as boats, RVs, or even little off-the-grid use. They are designed to power golf carts, but that shouldn't scare you away since they can withstand deep cycling for a long time during their lifespan.
6. Weize 12V deep-cycle AGM Battery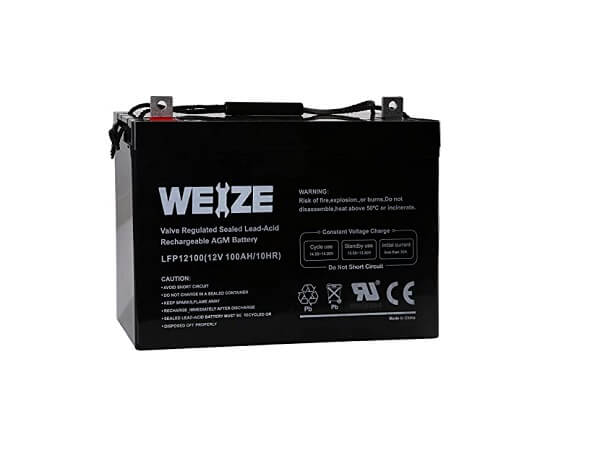 Another low-cost and affordable item in our best solar batteries list is Weize 12V deep-cycle AGM battery with a long lifespan and a high performance. This battery can be used for different purposes and is perfect for off-the-grid applications and trolling motors. Small and enclosed areas can get the best performance out of this battery. A one-year warranty and 30-day refund policy come with this battery, but since it is affordable and has excellent performance, it is among our top picks as one of the best solar batteries you can find on the market.
7. Renogy Rechargeable 12V deep-cycle gel battery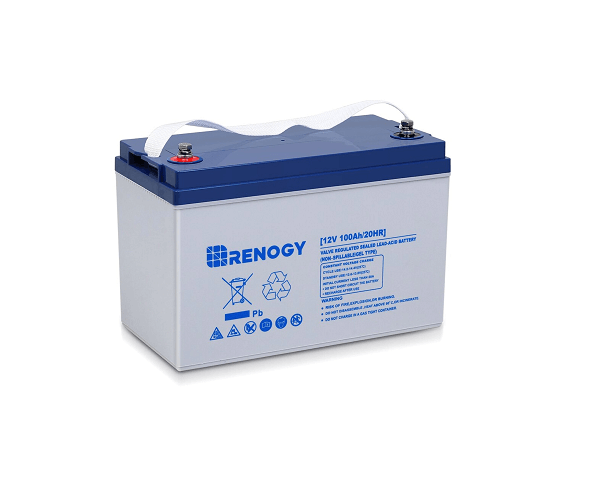 Best solar batteries for RVs are a little harder to find. Still, Renogy Rechargeable 12V deep-cycle gel battery is the second choice for vehicles on our list that has a high-quality and affordable price with a long lifespan. Being equipped with explosion-proof safety valves, this battery is great for use when safety becomes your primary concern. Low maintenance, being still-proof and leak-proof are some of the advantages you get when using this battery for your vehicle.
8. Jackery Portable Power Station Explorer 240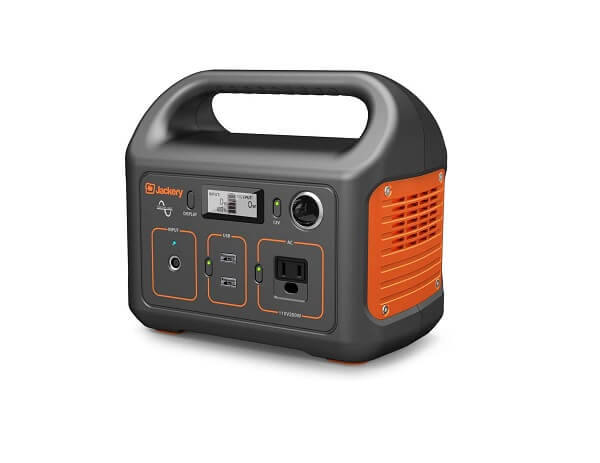 This item works great for devices that use less than 200 watts such as laptops and small electronic devices. Capable of being recharged with solar panels and being lightweight makes it perfect for camping trips. Jackery Portable Power Station Explorer 240 is affordable and can be charged while in use as well.
9. SimpliPhi 3.5kWh 48V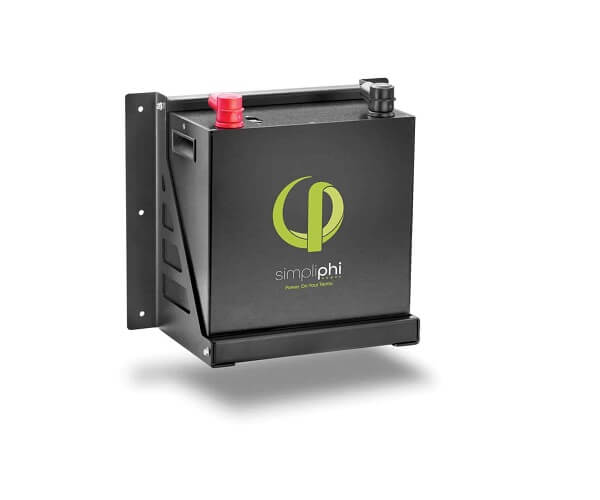 If you need a battery for storing and selling energy, one of the best solar batteries for you would be SimpliPhi 3.5kWh. You can easily save energy generated during the daytime and sell it to the utility company in the evening! This 48V lithium battery can withstand heavy cycles and has a long lifespan.
10. WindyNation deep-cycle AGM battery
RV solar batteries, such as WindyNation deep-cycle AGM battery have a low discharge rate and are capable of maximum power storage. You can use this battery for off-the-grid applications. This sealed lead acid battery is ideal for grave charges and can be charged and recharged many times without losing efficiency.
There are two items we want to quickly introduce to you apart from this list that we think you need to know a bit about. They are: Lithium Solar Batteries and Solar Power Battery Bank.
This item is among the best solar batteries available. Lithium Solar Batteries are a great option with a really low maintenance need and they can cycle almost all of their rated capacity. That's why they're great intermittent and full-time use in demanding solar storage applications.
The second item is the Solar Power Battery Bank. It is cost-effective and can withstand low temperatures. Just like Lithium Solar Batteries, this type also has very low maintenance needs. But keep in mind that they are not suitable for applications that require frequent cycling since they store less energy. Don't forget that they should be stores in a ventilated and dry place and away from any heat sources.
Pros and Cons of the Best Solar Batteries
Now let's talk about the advantages and disadvantages of some of the best solar batteries.
Vivint Solar LG Chem Battery Pros and Cons
This solar battery is compact and can integrate with your solar energy system on the rooftop for storing the excess solar energy that your panels provide. It usually has a battery backup and enables you to maintain an energy supply. One of the main disadvantages of this battery is that it's heavy.
Battle Born LiFePO4 Battery Pros and Cons
This battery has many great advantages such as the ability to hold a charge for one year. Unlike many other counterparts, it is lightweight and lasts many years. You can recycle it 3000 times and it can be discharged up to ninety percent! Plus, it does not release any fumes and can be installed indoors too. One of the most important advantages of this battery is that it charges fast and usually takes only 5 hours to fully charge. The disadvantage of this battery is its high price.
Universal Power Group deep-cycle VRLA Battery Pros and Cons
This battery is heavy but it has so many great features that the weight won't be a problem for many users. This battery doesn't require any maintenance and is well-made with great resistance against shocks and vibrations.
Weize 12V deep-cycle AGM Battery Pros and Cons
This battery just like the previous one is heavy but its high performance and affordability can cover up the weight. This battery can be recovered from deep discharge and has a long service life.
Renogy Rechargeable 12V deep-cycle Gel Battery Pros and Cons
This item has a really great sealed construction and is very durable. The large power capacity that Renogy Rechargeable 12V deep-cycle Gel battery provides as well as no maintenance needs makes it perfect for many applications. It has two disadvantages: first, it's really expensive; and second, it's very heavy.
WindyNation deep-cycle AGM Battery Pros and Cons
This one, too, is heavy. But it can provide consistent and reliable power. WindyNation deep-cycle AGM battery can recharge quickly and works in different conditions when the weather is cold. It is also among affordable solar batteries.
These were our top picks among many solar batteries out on the market. You won't regret using any one of them! Have you ever used any of these solar batteries before? Share your experiences with us!

Buy Equipment or Ask for a Service
By using Linquip RFQ Service, you can expect to receive quotations from various suppliers across multiple industries and regions.
Click Here to Request a Quotation From Suppliers and Service Provider
Read More In Linquip