Top Gas Turbine Manufacturers In UK – Due to difficult trade circumstances in the global industrial sector, anomalistic trends in export markets, and a slowdown in domestic capital expenditure since the EU vote, growth in alternative energy generating markets has been unable to halt instability in industry performance. Despite the weak pound and decreased purchasing power of UK enterprises, import penetration has remained strong, indicating the value industrial firms place on the cost and quality benefits of foreign-produced engines and turbines in countries known for manufacturing excellence. Here we provide a report on the situation of the gas turbine market along with the top gas turbine manufacturers in the UK.

What is a Gas Turbine and How Does it Work?
A gas turbine is an internal combustion engine that transfers chemical energy in the form of rotational power into mechanical energy. Various industrial operations can be powered by this mechanical energy. Great dependability, low running costs, and high power density are all advantages of a gas turbine. The gas turbines can also be powered by clean, renewable energy sources, lowering carbon emissions. Gas turbines used in the cogeneration or Combined Heat and Power (CHP) process improve plant efficiency by generating steam from exhaust gasses, which may then be utilized for a variety of applications without the usage of extra fuel. In the next few years, these advantages of gas turbines, along with higher carbon pollution standards, will fuel demand for gas turbines.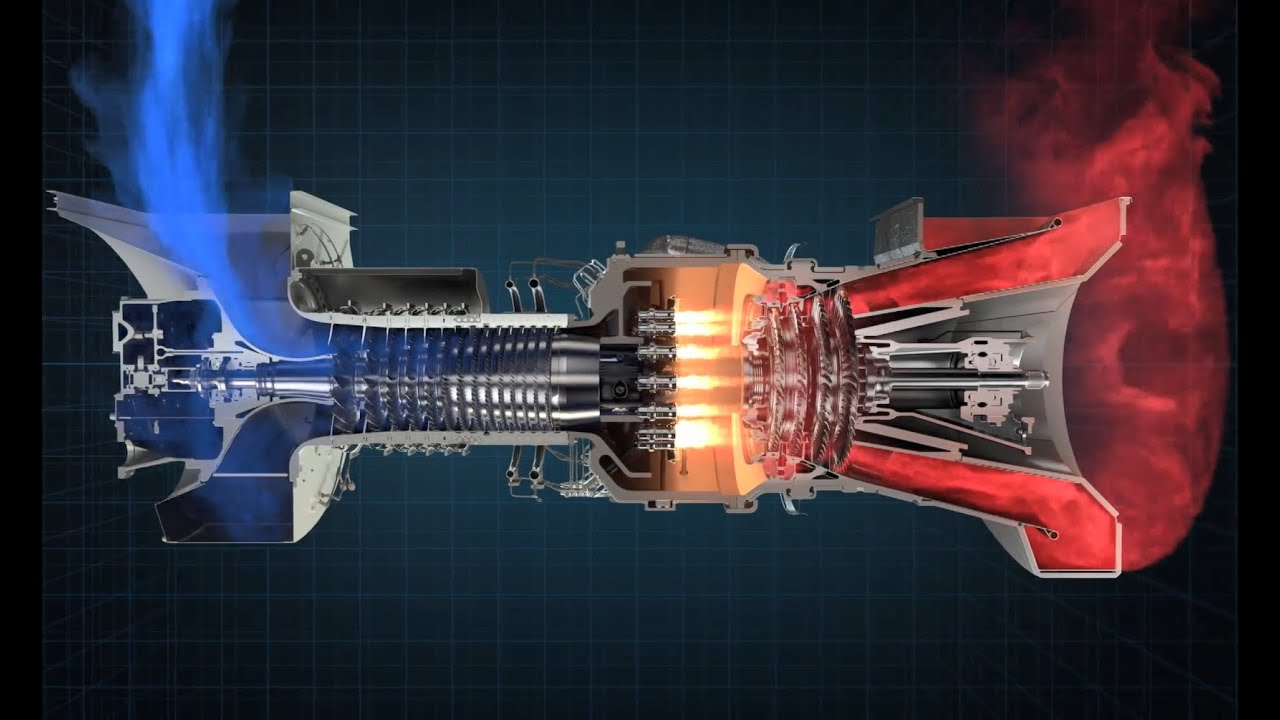 Applications of Gas Turbine
In terms of gas turbine applications, these turbines are one of the most widely used technologies for power production today. Chemical factories and refineries might potentially benefit from their electricity generation. In recent years, they have made a considerable contribution to greener power generation. The development of new and improved technology would allow gas turbines to be used more effectively in a variety of power sectors, from electricity generation to transportation and aviation, hence increasing the efficiency of all of these industries.
These turbomachines form the backbone of today's aviation and aircraft propulsion, in addition to producing energy in power and chemical facilities. Gas turbines are employed in a wide range of aircraft, from small passenger jets like the Hawker 400, formerly known as the MU-300, to the massive A380. They're also seen on cargo planes ranging in size from tiny to huge, like the Airbus Beluga. Jet engines are also used to propel military aircraft.
If you look further back in history, you'll discover records of jet engines being suggested for railway, marine, and automobile propulsion.
Types of Gas Turbine
The four primary kinds of gas turbine engines are discussed here. Keep in mind that such a wide range of gas turbine designs can only be found in aviation gas turbines. The configuration of gas turbines used in power plants is quite similar to that of turbojet engines, which will be detailed later.
Engines with Turbojets
Turbojet engines were the first form of the gas turbine. Despite the fact that they appear nothing like reciprocating engines, they work on the same principle: intake, compression, power, and exhaust. Air is pushed at a rapid rate to the fuel inlet and ignitor of the combustion chamber in this type of engine. By expanding air, the turbine generates faster exhaust gasses.
Turboprop Engines
A turboprop engine is the second kind of gas turbine. It's a turbojet engine with a propeller attached through a gear system. The operation of a gas turbine of this sort is as follows:
A shaft connected to a transmission gearbox rotates while the turbojet spins.

A transmission box slows the spinning process, and the transmission mechanism is coupled to the slowest moving gear.

The thrust is generated by rotating the air propeller.
Turbofan Engines
Turbofan engines are combined with the world's top turbojets and turboprops. A duct fan can link a turbofan engine to the front of a turbojet engine. The fan then provides an extra push, assisting in the cooling of the engine while also lowering noise levels.
Engines with Turboshafts
Turboshaft engines, which are mostly employed in helicopters, are the fourth type of gas turbine. The most significant distinction is that turboshaft engines use the majority of their power to spin turbines rather than driving them out the back of the vehicle. A turbojet engine with a big shaft attached to the rear is known as a turboshaft engine.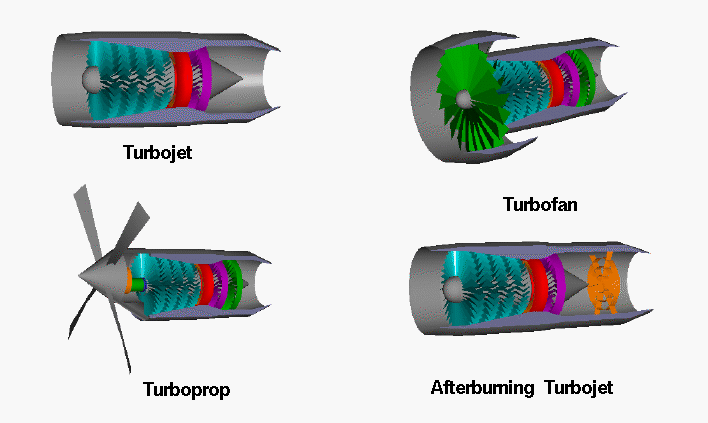 Gas Turbine Industry Analysis
Gas turbine manufacturers are investing extensively in the development of high-efficiency gas turbines in response to the growing demand for efficient turbines across the world. One example of gas turbines with improved efficiency levels is GENERAL ELECTRIC's 9HA/7HA series CCGT created by the Power and Water division. As a result of the increased focus of gas turbine manufacturers on providing technologically sophisticated and sturdy products, the global gas turbine market is expected to grow at a CAGR of over 3% over the forecast period.
When it comes to the worldwide gas turbine market size and industry analysis, Technavio's latest market research study, Global Gas Turbine Market 2018-2022, projects that the global gas turbine industry has developed at a CAGR of over 3% from 2018 to 2022.
Top Gas Turbine Manufacturer in UK in 2022
The table below lists some of the top Gas Turbine Manufacturer in the UK, as well as their yearly sales. Additional information about each business's headquarters location, as well as the number of workers and descriptions of corporate operations, are given in what follows.
Table 1: Top Gas Turbine Manufacturer in the UK in 2022
Top Centrifugal Pumps Manufacturer Globally in 2022 Summaries
HOWMET LIMITED
Howmet Aerospace is the world's leading manufacturer of engineered metal products. Their aerospace and military engines, fasteners, and structures, as well as our forged wheels, are revolutionizing the aircraft and commercial transportation industries. HOWMET LIMITED is a Manufacturer/Producer in the Gas Turbines industry, which was formed in 1972. It also works in the fan and aeronautics-building industries. Its headquarters is in Exeter, England.
ELLIOTT TURBOMACHINERY LTD
Elliott Group is trusted by companies all around the world to design, build, and service their important turbomachinery. Elliott has been identified with inventive engineering, extremely dependable products, and an unrelenting dedication to customer satisfaction for more than a century. Elliott Group has been accountable for the global turbomachinery activities of its corporate parent, Ebara Corporation, based in Tokyo, Japan, since 2000.
Elliott's engineering and production centers in Sodegaura, Chiba (Japan), and Jeannette, Pennsylvania (USA) create high-quality rotating equipment such as steam turbines, centrifugal and axial compressors, and power recovery expanders. Elliott has full-service repair centers, field service teams, and service and marketing offices all throughout North and South America, the Middle East, Asia, and Europe.
NEP (UK) LTD.
NEP provides diesel power generators from Perkins, MTU, Volvo, and Cummins with power outputs ranging from 5KVA to 3500KVA, whether opensets or contained under canopies, at 50Hz and 60Hz. Gas turbines, UPS, transformers, towerlights, diesel pumps, and diesel and gas engines are among NEP's specialties. This is a well-known British manufacturer and provider of power generators, tower lights, pumps, technical equipment, and replacement parts on a global scale. Since 1978, they have been supplying the greatest products to the international market. Oil & Gas, Construction, Medical, Marine, Agriculture, Petrochemical, Foods, Infrastructure, Power Generation, Governments, and Manufacturing are just a few of the sectors they service. Perkins, MTU, Volvo, Cummins, Stamford, Lister Petter and CAT, Leroy Somer, and Meccalte engines and alternators are installed in their diesel and gas power generators.
HYDRATRON LTD
Hydratron is the world's leading manufacturer of high-pressure air-driven liquid pumps, gas boosters, and related systems.
Hydratron takes pride in implementing the newest technologies and best practices, working in conjunction with its clients to develop custom designed and manufactured solutions in addition to its patented line of Standard Pump and Gas Booster equipment.
Hydratron has an extensive partner network in Norway, the Middle East, Southeast Asia, and Australia to support the sales and aftersales of our products, with the bulk of its business in the global oil and gas and energy sectors.
Hydratron is proud of its reputation for producing high-quality, dependable equipment as well as its adaptable approach to engineering systems design, which ensures that clients' functional requirements are always met.
TURBINE POWER SOLUTIONS LTD
Miniature single and two-stage gas turbine engines for discriminating hobby, industrial, commercial, educational, demonstration, and training purposes are manufactured in the United Kingdom. All turbine engine brands are supported by a full service and repair center.
DERBY SPECIALIST FABRICATIONS LTD
It is part of the Computer Systems Design and Related Services Industry and is based in LONDON, United Kingdom. DERBY SPECIALIST FABRICATIONS LIMITED employs 180 people and generates $9.80 million in revenue at this facility (USD). The DERBY SPECIALIST FABRICATIONS LIMITED business family consists of 439 entities. DERBY SPECIALIST FABRICATIONS LTD is a Manufacturer/Producer in the Turbines industry that was formed in 1923. It is also used in gas turbines. Its headquarters are in Derby, England.
TURBINE CONTROLS LIMITED
For the gas and steam turbine sectors, they are one of the leading providers of control equipment and expert technical services.
TCL, which was founded in 1985, has won contracts for retrofit equipment, commissioning, fault detection, regular maintenance, reliability engineering, and consultation from major oil companies, power producers, and contractors all around the world.
The following equipment and services are available from TCL:
Gas turbines, steam turbines, and diesel engines all include control and monitoring systems.

Water Turbines Gas Engines

Site-related services

Engineering services

Repair and overhaul
NEWBOLD POWER UK
NEWBOLD POWER UK is a Manufacturer/Producer in the Turbines industry that was created in 1974. It is also used in gas turbines. Its headquarters is in Rugby, England.
GAS TURBINE SERVICES LTD
Gas Turbine Services (GTS) is one of the major independent service providers in mainland Europe, specializing in onshore and offshore maintenance for Siemens (Lincoln) SGT/Ruston engines, including the TA, TB5000/5400, SGT-100, SGT-200, SGT-300, and SGT-400.
Gas Turbine Services (part of the Anglo/Danish 'HKJ Group') has specialized in providing High-Quality, cost-efficient aftermarket Service Support for the Siemens SGT family of engines since its inception in 1985.
From 2000 through 2015, GTS was the OEM-approved Regional Service Center for Siemens SGT Products. In order to grow our worldwide footprint and client base, they made the strategic choice to discontinue the long-standing Service Center Agreement. From their headquarters and repair facilities in Esbjerg (Denmark), Lincoln, Aberdeen (UK), and Dubai, GTS currently provides worldwide service for the SGT/Ruston fleet (UAE).
FAQs about Gas Turbine Industry
1. Where does the UK export gas turbines to?
The United States ($4.56 billion), Singapore ($2.99 billion), Hong Kong ($2.7 billion), the United Arab Emirates ($2.26 billion), and France ($1.56 billion) were the top destinations for UK exports of gas turbines.
2. What is the most powerful gas turbine?
A behemoth is the world's biggest gas turbine. Harriet, GE's 500,000 horsepower gas turbine, cost roughly $1 billion to construct and has the capacity to run a 600 megawatt steam power station on its own.
3. Does the UK export gas?
Since 2010, pipeline natural gas imports and LNG imports have been negatively connected, implying that LNG is utilized to make up for supply gaps when pipeline flows are disrupted. The United Kingdom exports a tiny amount of natural gas, most of which is transported via pipeline.
Conclusion
This post has provided a collection of data and business summaries for some of the most well-known gas turbine manufacturers in the UK, and a short description about the basics of gas turbines. You are also encouraged to visit the Linquip website to learn more about these firms, as well as to find providers of additional industrial and commercial items. You can also visit our Gas Turbine Suppliers and Companies to find out a complete list of gas turbine manufacturers and suppliers.
Buy Equipment or Ask for a Service
By using Linquip RFQ Service, you can expect to receive quotations from various suppliers across multiple industries and regions.
Click Here to Request a Quotation From Suppliers and Service Providers
Read More In Linquip