Suppliers of Tungsten and Tungsten Carbide – In various aspects, tungsten is an unusual material. It is the heaviest usable element that is currently known, coming in at number 74 on the periodic table. It is also the most temperature resistant metal of all those now known, with a melting point of 6170°F. Of all non-alloyed metals, non-alloyed tungsten has the lowest vapor pressure. Additionally, tungsten and tungsten alloys have outstanding corrosion resistance, extraordinary electric and thermal conductivity, high density, and high tensile strength (particularly at temperatures exceeding 1650°C). Here, we will provide a list of top Suppliers of Tungsten and Tungsten Carbide in the USA.
On the Linquip website, among the many options available to you, you will find all the information you need to know about the Tungsten and Tungsten Carbide, as well as information regarding this marketplace. You can count on Linquip to provide you with as much general and reliable information about this topic, whether you're a professional or a customer looking for a proper company. We recommend you review a list of all Tungsten and Tungsten Carbide Companies available in Linquip.
We would be delighted to provide you with more information on how we can help you generate revenue within your industry. Don't hesitate to contact us if you have any questions! With Linquip's Solutions for Each Company Level, you will be able to upgrade the capabilities of your organization in order to gain a competitive edge by taking advantage of a wide range of options to enhance your organization's performance. If you are looking for the simplest or the most sophisticated marketing and advertising package for your business, we can help you ensure that your company gets as many customers as possible to grow your business. 
History of Tungsten
Tungsten was initially discovered by medieval German smelters who were captivated by tin ores that yielded exceptionally poor yields, despite the fact that its name in the English-speaking world is Swedish. The tin was being extracted when these smelters observed the existence of a strange element, which they nicknamed wolf rahm ("wolf's foam") since it was consuming the metal "like a wolf." However, it wasn't until 1781 that Carl Wilhelm Scheele conducted research on a white mineral generated from a novel acid that tungsten was formally recognized as a new element (known today as tungstic acid). Based on their reduction studies with tungstic acid, Scheele and Swedish scientist Torbern Bergman hypothesized the presence of a completely new metal. Two years later, Juan Jose de Elhuyar, a Spanish chemist and student of Bergman's, extracted pure tungsten by heating tungstic acid at extremely high temperatures with powdered charcoal. He did this with the help of his younger brother Fausto de Elhuyar. Soon later, they made their finding of wolfram public at a scientific symposium in Toulouse (March 1784).
In the ensuing decades, tungsten's application and utility gradually increased. Robert Oxland, a British inventor, began patenting several tungsten manufacturing techniques in 1847 for the production of pure tungsten, tungstic acid, sodium tungstate, and tungsten steel. William David Coolidge received a patent for making tungsten wire in 1908, which laid the groundwork for the current electric light bulb filament industry. The Krupp Laboratory in Essen, Germany, discovered in 1927 that tungsten carbide might be beneficial when coupled with cobalt (or other cemented materials). Since then, there has been an increase in demand for tungsten carbide tools. Since its original discovery in the late eighteenth and medieval eras, tungsten has been extremely well-liked for use in heavy-duty applications across a variety of industrial contexts.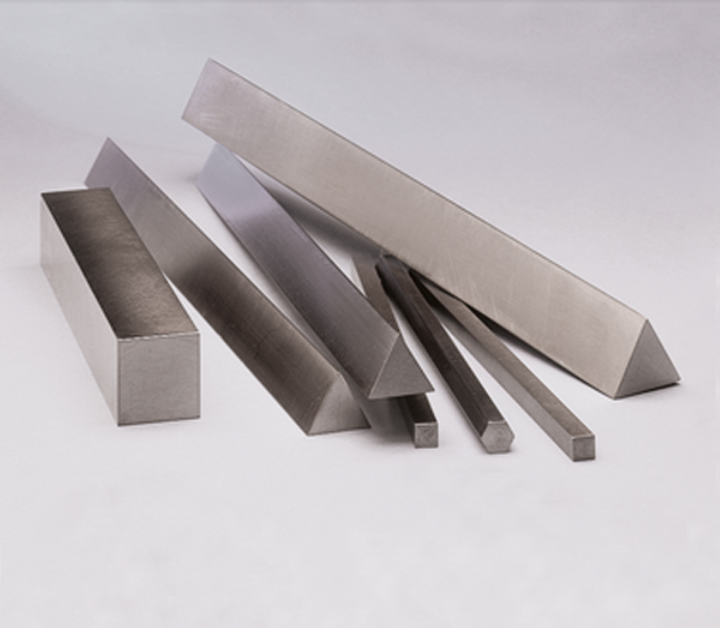 Applications of Tungsten
Due to its high demand across a variety of markets, including consumer goods, building materials, jewelry, electronics, electricity and lighting, engineering, industrial manufacturing, medical supplies, mining, aerospace, automotive, and recreation, tungsten suppliers see a rise in their product sales.
Light bulb filaments, x-ray screens, cathode tube filaments, vacuum tube filaments, circuit board components, drilling tools, gyro motors, flywheels, airplane parts, weaponry, construction tools (such boring bars), and industrial machinery parts are examples of frequently manufactured tungsten goods (e.g., die cast tooling). A special instance of a tungsten product is tungsten electrodes, which are necessary for the process of electric arc welding, which unites two different pieces of metal by applying intense heat produced by the voltages of electrical currents.
Tungsten has been shown to be most advantageous in the electrical area as incandescent light bulb filaments for more than a century. Due to tungsten's great temperature tolerance and minute levels of potassium-aluminum silicate, it is an extremely efficient electrical conductor for appliances like microwaves and electric furnaces in addition to standard light bulbs. Devices requiring significant mass or weight are tungsten's second most frequent use (e.g., fishing sinkers, counterweights). When referring to tools, tungsten frequently serves as a coating that is put on them to make them last much longer.
Top Suppliers of Tungsten in USA
Listed below are the top Suppliers of Tungsten in America, ranked by company size. Each company's information includes its headquarters, sales, year of foundation, and the number of employees. US dollars are used to measure annual sales. Following the table are summaries of each company.
| Company name | Headquarters | Year founded | Number of employees | Annual sale |
| --- | --- | --- | --- | --- |
| Metal Associates | Pompton Plains, NJ | 1983 | NA | 5 Mil |
| Metalmen Sales Inc. | Long Island City, NY  | 1986 | NA | 6 Mil |
| Leading Edge Metals & Alloys, LLC | Torrance, CA | 2009 | 14 | < 5 Mil |
| The Rembar Company | Dobbs Ferry, NY | 1950 | 23 | NA |
| ATI | Pittsburgh, PA | 1985 | NA | NA |
| Atlantic Equipment Engineers | Bergenfield, NJ | 1963 | 5 | 6 Mil |
| Buffalo Tungsten Inc. | Depew, NY | 1987 | 60 | 11 Mil |
| Cadi Company, Inc. | Naugatuck, CT | 1977 | 50 | 10 Mil |
| Ed Fagan Inc. | Franklin Lakes, NJ | 1965 | 50 | 5 Mil |
| Edgetech Industries LLC | Miramar, FL | 2015 | NA | < 5 Mil |
Metal Associates
Ferrous and non-ferrous metals are distributed with confidence by Metal Associates. Metals in a range of forms, including aluminum, brass, copper, bronze, Invar, Cupro-Nickel, and others, may be obtained from this provider. Metal Associates is dedicated to offering their clients the best metal products possible for their projects. These trustworthy products are durable, and this organization will work with you every step of the way to locate those alloys that are "hard to find." No assignment is too difficult for their highly qualified crew to handle. Please do not hesitate to contact one of their agents if you have any unique needs. Your needs may be met by the experts at Metal Associates in a variety of materials, including rods, bars, sheets, plates, foil, coils, wire, tubes, and much more. This firm works hard to give you the best products possible, and there are many benefits built into their high-quality solutions. These uncompromised products are reasonably priced and made with your requirements in mind. Due to the company's extensive product inventory, all orders are processed quickly. At Metal Associates, it is their goal to go above and beyond your expectations. These quality-assured items have undergone extensive testing. Metal Associates aspires to constantly give its clients the highest level of pleasure and has a range of experiences. This complete provider produces everything from copper coils to stainless steel rods! This firm can give you high-quality metals, and no order is too little for them. These worry-free items are excellent and have outstanding features. Call a representative at Metal Associates right now if you're still not sure which items are ideal.
Metalmen Sales Inc.
All stainless steel is distributed globally by Metalmen. As a bespoke response supplier for the industry, they provide comprehensive metalworking and experienced market assistance with our wide variety of goods. For more than 30 years, they have offered engineering and research. Many specialty and on-demand metals are delivered quickly; non-standard amounts are also appreciated.
Leading Edge Metals & Alloys, LLC
Industries served by Leading Edge Metals & Alloys' tungsten products include aerospace, electronics, magnetic shielding, and medical. They strive to give their consumers just the finest since they are the leading authorities in their industry. Their tungsten is the ideal choice for a variety of uses, including heating coils, microprocessors, and more.
The Rembar Company
Rembar has been a pioneer in the tungsten sector since 1950. Their knowledgeable crew is well-versed in tungsten and all of its characteristics. Tungsten comes in a variety of shapes and sizes at Rembar, so they can always supply what their clients want.
ATI
ATI is a global leader in producing specialty alloys with distinct properties, like tungsten, which need specialized precision production skills. Over the years, they have provided services to a wide range of sectors, including electrical energy, automotive, military, and healthcare. Their staff is dedicated to providing for the requirements of each and every one of their clients as well as developing answers to the common problems facing today's society.
Atlantic Equipment Engineers
Industries and research centers rely on Atlantic Equipment Engineers for high-quality metal compounds and powders. You may turn to them for unique metal compounds made of titanium, nickel, copper, tungsten, aluminum, iron, silver, zinc, and other metals. They are registered under ISO 9002.
Buffalo Tungsten Inc.
Their tungsten metal goods have elevated us to the top of the global market since 1987. Tungsten metal powder and tungsten carbide powder are supplied by Buffalo Tungsten for usage in tungsten bars and rods. Their tungsten wire is utilized in sporting equipment, electrical connectors, and filament for light bulbs.
Cadi Company, Inc.
For welding electrodes, components, and other uses, they produce and market high-conductivity copper alloys, heat-treatable copper alloys, and tungsten-copper composites. They are ISO 9001:2000 accredited and offer a variety of sizes of copper alloys in the form of bars, plates, and rods.
Ed Fagan Inc.
One of the top providers of tungsten and tungsten alloys to manufacturers and other high-tech businesses that need a material with the distinctive qualities of a high density, high melting point, low thermal expansion, exceptional dimensional stability, and low vapor pressure is Ed Fagan Inc. Since its founding in 1965, Ed Fagan Inc.
Edgetech Industries LLC
Edgetech Industries offers raw tungsten (powder, trioxide, carbide), tungsten composites (CuW, CuWC, AgW, AgWC), tungsten alloys (W-Ni-Fe & W-Ni-Cu heavy alloys used as bucking bar, weights, radiation shielding), and pure tungsten (rod, bar, sheet, plate, foil, crucible, tubing, customized components). We also provide custom-made ceramics, permanent magnets, industrial powders, rare earth elements, non-ferrous metals & alloys, deposition materials, semi-metals, and spray materials.
Top Tungsten Carbide Companies in USA
The following table lists the best Suppliers of Tungsten Carbide in the USA. The companies are ranked based on their employee size. Furthermore, the global headquarters location of each company and the year it was founded are also presented. The table is followed by descriptions of these companies. 
| Company name | Headquarters | Year founded | Annual sale |
| --- | --- | --- | --- |
| Oerlikon Metco | Westbury, NY | 1933 | > 250 Mil |
| EdgeTech Industries, LLC | Miramar, FL | 2015 | 50 - 99 Mil |
| General Carbide Corp. | Greensburg, PA | 1968 | 25 - 50 Mil |
| H.B. Carbide | Lewiston, MI | 1978 | 25 - 50 Mil |
| Reade Advanced Materials | Providence, RI | 1881 | 1 - 5 Mil |
| Goodfellow Corp. | Coraopolis, PA | 1989 | < 1 Mil |
| J V Precision, Inc. | Hudson, NY | 1998 | < 1 Mil |
| PSM Industries, Inc. | Los Angeles, CA | 1956 | NA |
| Total Engineered Products, Inc. | Addison, IL | 2002 | NA |
| AEM & Forge, LLC | Houston, TX | 2013 | NA |
Oerlikon Metco
Custom tungsten carbide matrix materials, such as fused, mono, sintered and crushed, and spherical carbides, are offered by Westbury, New York-based Oerlikon Metco. It benefits the pulp and paper, oil and gas, mining, hydrocarbon processing, chemical, healthcare, automotive, aviation, and chemical sectors.
EdgeTech Industries, LLC
For use in cutting, drilling, mining, wear parts, liners, molds, and measuring applications, EdgeTech Industries offers cemented tungsten carbide. Cobalt content may also be customized. The business is located in Miramar, Florida.
General Carbide Corp.
Tantalum, nickel, and cobalt carbides, as well as tungsten carbides with concentrations up to 30 percent, are all available from General Carbide Corp. in Greensburg, Pennsylvania. Tooling, wearing parts and components, drilling substrates, metal shaping, and cutting dies are a few examples of applications.
H.B. Carbide
Carbide performs blanks, such as drill, reamer, die, round rod, gundrill, flat, O.D. grinding, helical coolant hole rod, specialty, and specialized extrusion, are offered by H.B. Carbide in Lewiston, Michigan.
Reade Advanced Materials
WC and W2C tungsten carbide powder is offered by Reade Advanced Materials in Providence, RI in jars, pails, drums, bags, and fiberboard containers. Toll processing and packing are among its offerings.
Goodfellow Corp.
Tungsten carbide powder is one of the items that Goodfellow Corp. sells in addition to ceramics, polymers, metals, and alloys. The Coraopolis, Pennsylvania-based business, furthermore provides secondary custom manufacturing and finishing services.
J V Precision, Inc.
Precision metal rods and tubes for EDM applications are the areas of expertise of Hudson, New York-based J V Precision. Graphite, copper, brass, tellurium copper, copper tungsten, tungsten carbide, and copper graphite are examples of metals.
PSM Industries, Inc.
High wear carbides, sintered goods, metal injection molding, and engineered plastics are the areas of expertise of PSM Industries in Los Angeles, California. They deal with titanium and tungsten carbides, magnetic materials, low alloy, stainless, speed, and hot-forged PM steels.
Total Engineered Products, Inc.
Total Engineered Products manufactures tungsten carbide and ceramic wear parts, tooling, and components on a bespoke basis in Addison, Illinois. It is capable of lapping, testing, inspection, assembling, brazing, grinding, and honing.
AEM & Forge, LLC
AEM & Forge provides secondary custom manufacturing and finishing services along with a range of raw materials, such as tungsten carbide, aviation, and military standard alloys. Houston, Texas, serves as its headquarters.
Download Suppliers of Tungsten and Tungsten Carbide PDF
PDF files are available for download if that's the format you prefer. The download can be started by clicking the link provided here.
Buy Equipment or Ask for a Service
By using Linquip RFQ Service, you can expect to receive quotations from various suppliers across multiple industries and regions.
Click Here to Request a Quotation From Suppliers and Service Providers
Read More In Linquip