Top Environmental Remediation Companies in 2022– Cleaning up a hazardous site can be expensive and challenging. However, by partnering with the ideal environmental remediation company, you can also keep expenditures under control and the issue under control.

Environmental remediation services are available from a wide range of Suppliers and Companies. Linquip's platform has a comprehensive list of services for all OEM fleets. Vendors from Linquip can help you with this. To learn more about how to connect with a varied collection of service providers who consistently produce high-quality products, please contact Environmental Remediation Experts.
Environmental remediation services are employed to lessen environmental harm like contamination and pollution as well as to enhance a site's ecological characteristics. Excavation, oxidation, bioremediation, groundwater treatment, vapor extraction, and soil encapsulation are methods for mitigating the negative consequences of industrial activity. Due to the rising industrial activity and the increased demand for oil and gas products, remediation is predicted to grow to a $130 billion sector by 2023. The leading U.S. and employee-owned providers of environmental remediation services are covered in this article.
The green economy places a strong emphasis on environmental conservation. Regardless of whether it was brought on by industrial activity, pesticides, fertilizers, or any other pollutants, the pollution of a site must be cleaned up before it can be developed or returned to its original condition. Environmental remediation firms enter the picture at this point. They are in charge of removing toxins or pollutants from the soil and water. These waste products need to be removed to safeguard both human health and the environment. Various other factors can have an impact on soil quality. Soil remediation entails the employment of all cutting-edge methods for removing toxins from the soil.
Through direct touch, ingestion, or introduction into food supply chains, soil pollution can hurt human and ecosystem health. Heavy metals, petroleum hydrocarbons, herbicides, and radioactive materials are all removed from the soil using the remediation method. This demonstrates the significant impact environmental cleanup businesses have on the ecosystem as a whole.
Depending on the kind of contamination, there are physical, chemical, thermal, or biological remediation techniques available. In the majority of remediation projects, a site assessment starts with a cost analysis that aids in choosing the most suitable technology for the particular location.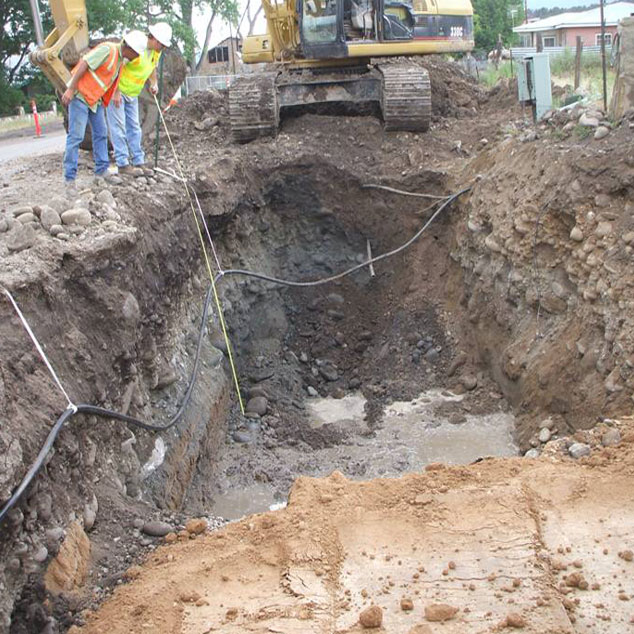 Humans have always benefited from the environment. The degree of pollution has increased to dangerous levels due to the overuse of natural resources. Many nations have passed strict regulations to guarantee a better future for future generations. Furthermore, numerous new programs are being implemented to support the operations of environmental cleanup enterprises. Many new businesses are forming all across the world as a result of an enormous capital inflow. This demonstrates that protecting the environment is a worldwide issue rather than just a local one. Since it began, this multi-billion dollar sector has continued to expand.
Choose the ideal environmental cleanup business using the following qualities and standards:
Environmental Remediation Companies: What to Look For
Years in Business
Any recently introduced environmental cleanup services on the market should be avoided. Look for a long track record of demonstrable success with some clientele.
Responsiveness & Quality
The rating of a company and its service assurances might give you an idea of how responsive it will be. To be able to respond swiftly to any emergencies, the environmental cleanup firm you select should have excellent internal communications and contacts with contractors. You should have a designated point of contact who is committed to your account, is well-versed, and acts quickly when you need help.
Response time is only one component of quality. Reviews and ratings should once more be helpful. Get a list of references from the business as well. Look at failed projects in addition to referrals and clientele who are most satisfied with the company. Finally, research the clients and prior project experience of the business to gain a more thorough understanding of its track record.
Cost Estimate
A project estimate should be obtained. Although you shouldn't anticipate that quality would be closely correlated with estimates or hourly rates, an incredibly low bid can be a red flag for future change orders. If you have to do remediation that was improperly carried out to fulfill compliance, it will ultimately cost you more. Be aware that an environmental cleanup services company will ultimately charge clients based on the time and materials used. They won't be able to give you an upfront estimate of the cost of a job since they will need to analyze and investigate the site to see how contaminated it is.
Strong Support, Deep Knowledge & Spectrum of Services
Emergency spill response should be available round-the-clock from the environmental remediation services supplier. Having someone you can contact at any time of the day or night is a real benefit, even if many highly capable businesses don't offer this service. Additionally, any company you think about should have strong technical expertise, scientific knowledge, and compliance knowledge. How skillfully they can analyze your site, create strategies, and put those tactics into action will ultimately depend on these abilities. To satisfy your demands, the environmental cleanup business you select should provide a range of services, including these essentials:
Groundwater remediation
Soil remediation
Industrial cleaning
Mold remediation
Tank removal
Hazardous waste management
Insurance
Numerous things might go wrong, therefore your provider should always be covered in case something unexpected happens. One scenario that could be problematic is when an environmental remediation company hurts a third party's real or personal property. Another is the environmental remediation business contaminating the area further. You can be held accountable if the company is negligent and the insurance is not in place. Given the such circumstance, you should carefully review the company's insurance details. With the following insurance policies in place, there should be extensive insurance coverage:
Errors and omissions
Workers' compensation
Contractors' pollution liability (CPL)
General liability
Umbrella / excess liability
Automobile liability
Linquip researched the market and compiled a list of the most reputable names to aid you in locating companies that guarantee on-time delivery and give personalized service. This comprehensive list provides analytical data, reviews, and ratings to help you make the best possible decision. Examine this list of environmental remediation companies to choose one that best fits your business's requirements.
Top Environmental Remediation Companies in the U.S
The top U.S.-based providers of environmental remediation services are listed in Table 1 below. This market had a value of USD 91.7 billion in 2021 and is anticipated to increase at a CAGR of 7.86% from 2022 to 2030 to reach USD 168.7 billion.
Table 1: Top Environmental Remediation Companies
| Company | Location | Year Founded | Annual Rev. |
| --- | --- | --- | --- |
| AECOM | Los Angeles, CA | 2012 | $13 billion |
| Clean Harbors | Norwell, Massachusetts | 1980 | $3.3 billion |
| TETRA TECH | Pasadena, CA | 1966 | $2 billion |
| JACOBS | Dallas, TX | 1984 | $13 billion |
| Entact | Grapevine, Texas | 1991 | - |
| ICF | Fairfax, VA | 1969 | - |
| CDM Smith, Inc. | Boston, Massachusetts | 1947 | $1.2 billion |
| Golder Associates | Atlanta, Georgia | 1960 | $1 billion |
| TRC | Boston, MA | 1995 | $5 billion |
| TRINITY CONSULTANTS | Dallas, TX | 1974 | $8.5 billion |
| HALEY & ALDRICH | Boston, MA | 1957 | - |
| ANCHOR QEA | Seattle, WA | 1998 | $0.5 billion |
| GZA | Boston, MA | 1964 | $0.2 billion |
| Black & Veatch | Overland Park, KS | 1915 | - |
| PARTNER ENGINEERING | Torrance, CA | 2006 | $0.8 billion |
AECOM
A professional services infrastructure company with locations all over the world, AECOM is headquartered in Los Angeles. In addition to environmental consultancy, it also works on projects in the areas of buildings, water, government, energy, and transportation. Construction projects are designed, planned, consulted on, and managed by the company. A publicly traded company with more than $13 billion in annual revenue, AECOM is dedicated to assisting public and private sector clients in addressing challenging technical issues related to ESG issues.
Clean Harbors
American company Clean Harbors produces industrial and environmental services. For major corporations, minor trash producers, and federal, state, provincial, and local governments, it provides hazardous waste disposal. The business was established in 1980, and its American headquarters are in Norwell.
TETRA TECH
Tetra Tech is an environmental consulting corporation with approximately $2 billion in annual revenue and 20,000 employees that is publicly traded. For projects throughout the world, it offers premium consulting and engineering services. The majority of projects deal with challenging issues related to water, the environment, sustainable infrastructure, and renewable energy. It aims to "Lead with Science®" to offer durable solutions.
JACOBS
With 52,000 workers globally and a headquarters in Dallas, Jacobs is a $13 billion publicly traded consulting firm with an environmental focus. Connectivity and sustainability are common themes in its consulting services, with projects typically concentrating on intelligence/preparedness, water, infrastructure, rejuvenation, discovery, and mobility.
Entact
Environmental cleanup and geotechnical construction services are offered by Entact. At both active sites and vacant properties around the United States, their team of brilliant professionals develops and puts into practice eco-friendly solutions. In 1991, the company was founded.
ICF
Over 7,000 people work for ICF, a publicly listed provider of environmental consulting services. Business analysts, policy experts, digital strategists, data scientists, and creatives make up its staff. Energy, Environment, Infrastructure (41%), Safety and Security (8%), Consumer and Financial (6%), and Health and Social (45%) are the four categories where projects are most frequently seen. The three main categories of projects are program management, technology and analytics, and advisory and strategy.
CDM Smith, Inc.
Restoration of ecosystems, remediation of air, water, and land contaminants are all services provided by CDM Smith, Inc. For industrial, federal government, and local project needs, the company also provides a variety of other engineering and construction services.
Golder Associates
Environmental services offered by Golder Associates include construction, design, and remediation. In North America, Golder partners with indigenous peoples and emphasizes sustainable development.
TRC
TRC operates more than 100 offices in the United States and a few abroad. It excels at providing specialized services to both public and private clients. Engineering, environmental health and safety management, procurement and construction, regulatory and environmental compliance, remediation, and materials management are among the firm's specialties. It offers a combination of pure consultation, building, and contracting services. They are one of three environmental consulting organizations in Boston, Massachusetts, proving once more that the city is a powerhouse in the industry.
TRINITY CONSULTANTS
Trinity is a distinctive consulting company that specializes in three main fields: engineering (such as building services, process safety, and engine certification), environmental health and safety (such as air quality, climate change, waste management, and water quality), and science (ex: aquatic environmental services, toxicology). However, in addition to consulting, it also provides staffing, training, and software design services.
HALEY & ALDRICH
Haley and Aldrich is a private, U.S.-focused group of environmental and geotechnical engineering consultants with offices close to Boston. Its main areas of operation include environmental compliance, water management, construction support, contaminated site management, and geotechnical resources.
ANCHOR QEA
Engineering, environmental services, planning and restoration, and analytics are the four main areas in which Seattle-based Anchor QEA offers environmental consulting and related services. Industrial (chemical manufacturing, mining, railroads, and shipyards), Energy (removal of coal ash, hydroelectricity, manufactured gas, renewable energy, and traditional oil & gas), and Government (federal, state, local, and ports/harbors) are some of the markets served.
GZA
GZA completes our list of environmental consulting companies in Boston, Massachusetts. GZA is an employee-owned company that offers services in geotechnical, ecological, environmental, water, and construction management. It has offices throughout New England, the Mid-Atlantic, and the Midwest, where it employs more than 700 people. Buildings & Real Estate, Energy, Government, Industrial, Infrastructure, Transportation, and Water are some of its focus industries. The range of services offered includes geotechnical engineering, data visualization, EHS compliance, and construction management. But the majority of services are thought of as being "advisory" in nature.
Black & Veatch
Engineering, procurement, consulting, and construction services are offered by Black & Veatch. The company's competencies include environmental surveys, ecological project impact mitigation, habitat restoration, and habitat translocation.
PARTNER ENGINEERING
A comprehensive range of consulting services is offered by Partner Engineering, including environmental consulting, remediation, civil engineering, site management, land surveying, and compliance with environmental health and safety regulations. It serves a variety of public and private clientele and operates in a wide range of markets. Clients are assisted by its full-service engineering, environmental, and energy advice across the whole life cycle of a project. Initial due diligence, planning, development, and construction, as well as continuous maintenance and optimization, are all handled by the partner.
Summary
Due diligence should be done before choosing a partner for an environmental assessment and remediation because it can be difficult. To make sure you choose the best environmental cleanup business for your job, do your homework on things like reviews, licenses, and insurance, among others.
These days, environmental consulting is undoubtedly a hot topic. By assisting businesses in finding solutions to balance bottom-line and ESG-related concerns, these companies are contributing significantly to businesses, governments, and society at large. Finance, management, or technological backgrounds are unquestionably relevant for employment with these companies. A science or engineering background will be helpful to you when you apply for positions with top U.S. environmental consulting firms, more so than in typical management consulting.
Linquip is your best choice if you're seeking a firm that can offer you high-quality products that meet your expectations. Visit our website and contact Linquip's Experts for more details.
Download Environmental Remediation PDF 
Visit this pdf file to explore more about environmental remediation companies.
Buy Equipment or Ask for a Service
By using Linquip RFQ Service, you can expect to receive quotations from various suppliers across multiple industries and regions.
Click Here to Request a Quotation From Suppliers and Service Providers
Read More On Linquip