Manufacturing Marketing Strategies in 2022 – A marketing strategy is a long-term plan devised by a company in order to attain specified organizational goals. The strategy lays out how the firm will reach its target market, as well as the steps it will take to convert potential customers into real buyers of the company's goods and services.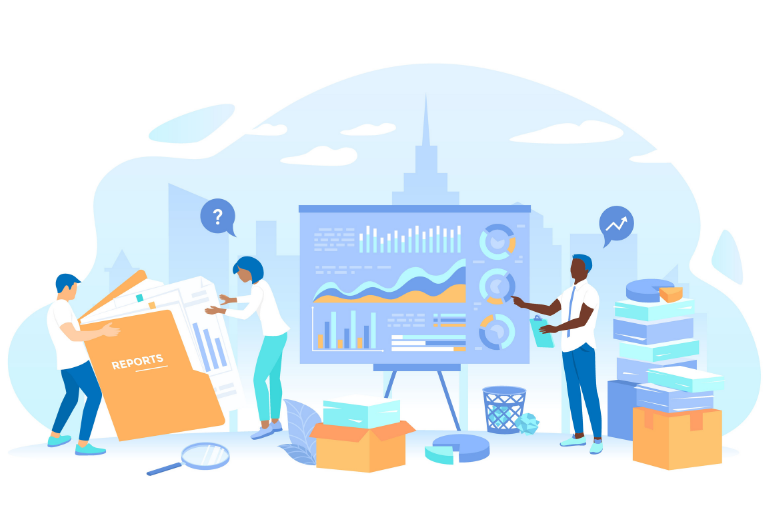 Marketing plans should be long-term and forward-looking, and they should outline how the company will allocate its limited resources to boost sales. The company's value proposition, target consumer demographics, brand message, and other factors directed toward growing the organization's profits should all be included in a solid marketing plan.
How to Develop Manufacturing Marketing Strategies
When developing the manufacturing marketing strategies, it's critical to decide which precise actions the company will prioritize to boost sales.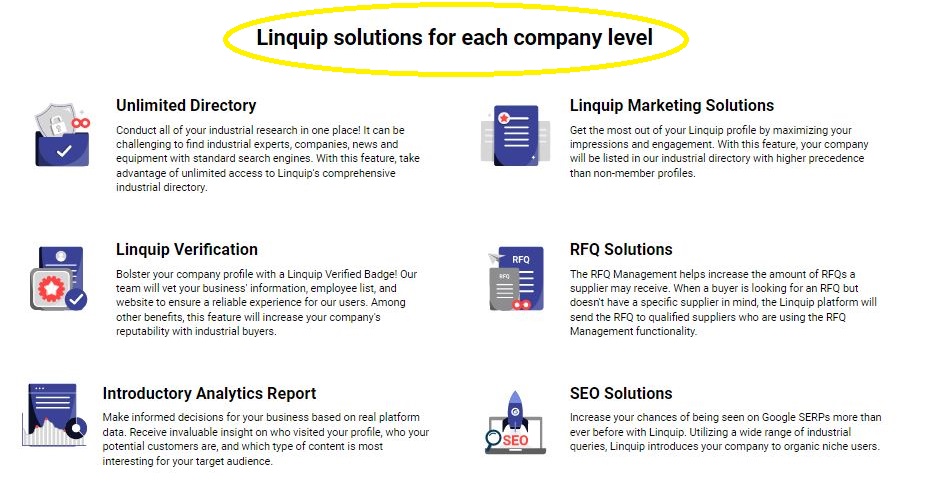 A strong marketing plan should be based on the following elements:
Segmentation
The target market for a corporation is divided into several categories. The organization can determine the segments and categorize clients based on their demands using market data. Customers that have similar interests, demands, or reside in comparable areas should be segmented, and they should respond similarly to the company's marketing methods.
Instead of executing marketing efforts that target each consumer individually, the corporation may better use its time and money by segmenting customers into smaller groups. In addition, if one section performs better than others, the organization may better allocate its efforts to optimize outcomes.
Targeting and Positioning
Targeting is determining the most appealing segments in the target market and developing marketing strategies to appeal to those groups. The most profitable section for the company should be chosen. Customers in the target category should be able to find items or services that satisfy their requirements and expectations.
The third step of the segmentation, targeting, and positioning process is positioning, which focuses on acquiring a competitive edge over competitors' products in the market. The organization must evaluate its competitive advantage in the category and devise a strategy for positioning itself as the most appealing alternative in the consumer's opinion. Overall, positioning should offer customers more value than rivals and effectively communicate the product's distinctiveness to the end-user.
Promotional Tactics
Promotional techniques are the actions that determine how a company markets its products or services. It is the process by which businesses ensure that the target segment is aware of the product or service being supplied, as well as how the product may suit their needs.
Using the greatest promotional strategies may help a firm make the most of its limited financial resources. Distributing promotional items, TV and broadcast advertising, social media communication, public relations efforts, and exhibits are all examples of promotional strategies.
Monitoring, Assessment, and Evaluation
Once manufacturing marketing strategies have been designed and implemented, the business should monitor and analyze it to see how effectively it is working and if the targeted goals are being accomplished. Strategy review should be a continuous process, not a one-time event. It should assist management in revising current marketing strategies and determining how to structure future marketing plans.
It's time for manufacturing marketing to evolve, and our objective with this in-depth post is to equip you to be that change agent inside your organization. I'll start by setting the stage before digging into the eight manufacturing marketing ideas you should know, accept, and use in 2022:
Recognize the change of power from the seller to the buyer.
Learn who makes up the purchasing committee.
To get attention and trust, add value.
Turn your specialists' expertise into assets.
Identify demand where it already exists and capitalize on it.
Make the remainder of your audience want to know more.
Keep in touch with your sales staff frequently.
Analyze the outcomes (but exercise patience)
Digital Manufacturing Marketing Strategies in 2022
Simply said, manufacturers' ability to connect with modern customers is determined by their use of digital marketing. Buyers of various kinds utilize the Internet to find solutions to their problems, compare choices, and assess vendor options.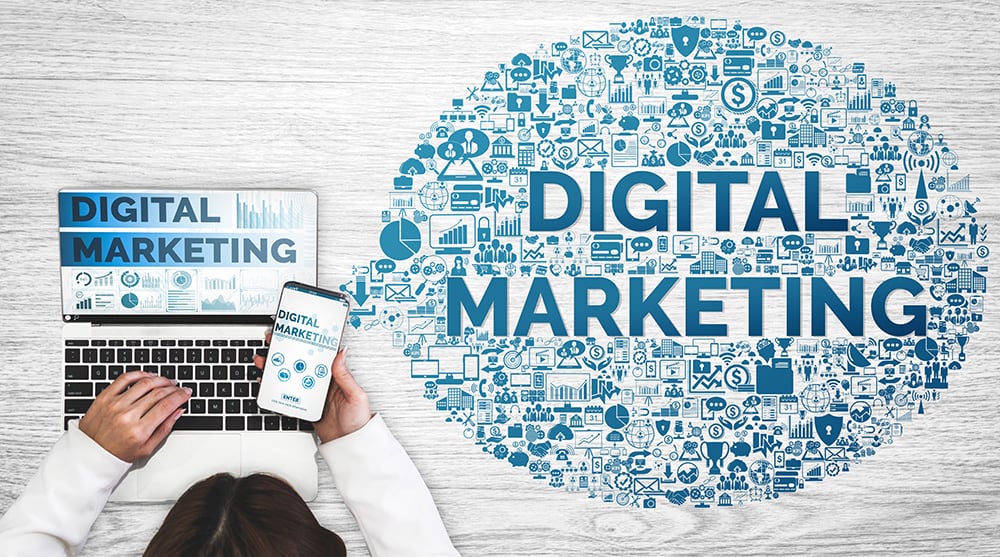 Unfortunately, many manufacturers continue to use outmoded marketing strategies to advertise. Trade shows, word-of-mouth referrals, and networking events are all used in most industrial marketing initiatives for a reason: they work!
Today's industrial customers, on the other hand, are better informed and more motivated than ever to avoid your salesmen. The majority of the industrial buyer's journey (almost 70%) is accomplished before speaking with sales, and most prospects are conducting research on your website.
Manufacturers must have a good online presence to attract potential buyers (and perfect employment possibilities!) and increase their chances of getting shortlisted. Are you unsure whether or not you should invest in digital marketing? You can't afford to ignore it any longer. We will explain why.
Combining Digital and Traditional Marketing
Traditional marketing, such as printed magazines and catalogs, is still important, but manufacturers must now augment it with digital marketing. Trade shows are resurfacing, and they, too, have a digital twist.
Because self-service and digital content consumption have become common among audiences across sectors, marketers must adapt to meet B2B customers' rising expectations for engagement.
If marketers can integrate digital and conventional tactics, customers will have a better experience before and during an in-person visit to the office or trade show booth.
With everyone using digital devices, you may supplement the printed catalogue with QR codes so consumers can download specification sheets and place orders on the spot. Trade shows and face-to-face meetings can benefit from digital events, mobile-augmented in-store experiences, and other technologies.
If you haven't looked at digital marketing options before, now is the time to think about how digital tools for manufacturers may help you build your business by complementing traditional marketing efforts.
Create a marketing strategy and set clear objectives
The next stage is to write out your marketing strategy now that you know who you're going for.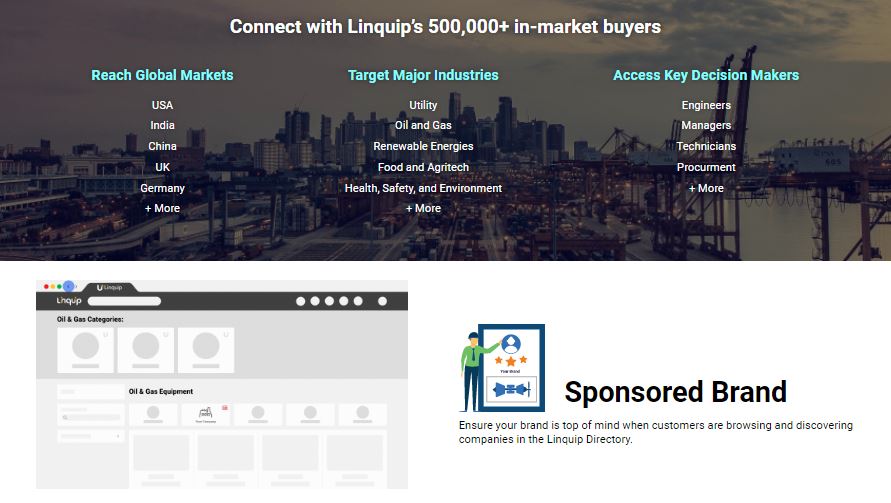 Setting objectives is critical to ensuring your efficacy, but don't simply establish any goals; instead, develop SMART goals that will eventually coincide with your marketing plan, such as:
Specific: Define the outcome you want in clear, unambiguous language. The five W questions should be answered: who, what, when, where, and why.
Measurable: Your objective should be easily quantifiable, and you should be able to measure your progress using target metrics.
Attainable: Your objective might be lofty while being attainable. Consider the time and resources you have at your disposal and establish ambitious, attainable goals within your scope.
Relevant: Your goal should be relevant to your individual requirements while also aligning with other long-term objectives.
Time-Bound: To hold oneself accountable, all goals should have clear completion deadlines. Setting a definite deadline can assist you to avoid letting daily duties take precedence over your aim.
Your manufacturing marketing strategies should specify the precise technique (which may be a combination of two or more independent options described in this book) that will enable you to reach your objective. The aim is to set clear targets and document them so you can identify where and how you can improve your benchmarks, discover what's working, and pivot away from what isn't.
For example, if your aim is to increase the number of quality leads by 10%, you can devise a plan centered on establishing yourself as an expert on the subject of lean manufacturing:
By the fourth quarter of 2022, we want to have a 10% increase in leads.
Marketing Strategy: Establish yourself as a go-to source for information about lean manufacturing on the internet.
Offer three new lean manufacturing instructions on industry-specific online sites.
To attract visitors to these website pages, use display advertising.
Keep in mind that your strategies may alter as you progress with your digital marketing efforts, based on the demands and habits of your consumers. Adapting your industrial marketing approach to meet the needs of your personas will almost certainly help you earn more business in the future.
How to develop strategies in digital marketing for manufacturers?‍
Because every manufacturer is different, it's critical to understand what works and what doesn't in your industry. Knowing your sector can assist you in setting realistic targets and ensuring that your manufacturing firm's digital marketing plan is on track.
Set a marketing budget for yourself
Manufacturing budgets and digital marketing budgets are vastly different. Marketing accounts for 6.4 percent of manufacturing companies' budgets, or 2.7 percent of sales on average. Consider the following possibilities if you're still uncertain about how much to spend:
A lean marketing strategy allocates 1-2 percent of your income to marketing. With this budget, simple tools and procedures were achievable. It's ideal for companies who wish to maintain their market share rather than expand rapidly.
Set a target of allocating 3% to 4% of revenue to marketing. This method is ideal for companies who want to keep their present customers while also recruiting new ones. Manufacturers may expand their market share by maintaining a 15% annual growth rate.
When 5% or more of sales is spent on marketing, it is referred to be a stretch plan. In this climate, businesses have more fantastic resources and flexibility to create leads, conversions, and sales. Marketers now have the financial means to explore new strategies and execute more campaigns. Manufacturers who wish to increase their market share and grow at a pace of 20% or more per year should choose this option.
It's important to keep in mind that these statistics are only estimations that will vary based on the size of your business, your expertise, and how clients find you. If your clients are on the internet, they are probably doing some research as well. In this case, digital marketing might account for anything from 1/3 to 3/4 of your total marketing budget.
Assign your marketing efforts to a team
First and foremost, you must appoint a digital project leader. A digitally knowledgeable team is required for every manufacturing and online marketing plan. The majority of experts will know about SEO, PPC, digital content, and social media.
If you're just getting started, it's tempting to employ one professional and call it a day. While some individuals give full-stack services to manufacturers, they can only do so much. They won't commit all of their attention to one thing. So, whatever path you choose, you'll need a marketing team to oversee all of the items on your priority list. Then you must determine which operations to maintain in-house and which to outsource to marketing firms.
Review your brand's goal and principles once again
Customers' impressions of your firm are shaped by your brand, so think about it carefully and openly. According to a study of B2B CMOs conducted by 2020 Renegade, only approximately half of them could sum up their brands in eight words or less. How can you tell potential buyers what makes your brand distinctive if you don't know what makes it unique?
Conduct customer research and segmentation
B2B sales may include design engineers, procurement managers, department managers, and other members of the purchasing team. Team members' buying goals and inputs may differ significantly. Make personalities for each, then focus on the aspects that influence their behavior. Every buyer, regardless of industry or country, is a person who makes decisions based on emotions. Buyers' decisions to meet organizational goals with more than one supplier will be influenced by personal factors.
The graphic above demonstrates the factors that affect business buyers.
Examine your competitors
It's unlikely that your brand will live in a vacuum. While you won't be able to affect the competition, you may study about it and identify its strengths and weaknesses. When you compare your brand to your competitors, you're seeing the market objectively through the perspective of the customer.
Analyze the market: Your study might identify unmet client expectations in the market. If you know who these people are, you can change your plan to reach out to them and turn them into customers.
Analyze the product: You may examine how your items compare to those of your rivals by comparing them. This strategy may lead to new product development initiatives that will help your company compete more effectively.
Analyze the marketing: By studying how rivals target their consumers and the tactics they use; you may be able to identify areas for improvement and alter your plan to address them.
At every level, competitor research is critical for knowing your digital environment and learning from your competitors' triumphs and mistakes.
Linquip will increase your account and employ top lookalike firms in competitive research to target prospects who are similar to your customer. Our AI system would hunt for firms that are similar to yours and discover ways to market your product or service.
Create Educational Content for Your Buyers
All of your inbound marketing initiatives depend on content. It's how you'll get people to come to your business and turn them into leads.
Remember how we spoke about the buyer's journey earlier? Consider those steps as a funnel through which suppliers flow as they investigate and assess prospective solutions. You'll want to give them relevant information at every stage of the process if you want to sell yourself effectively. For example, don't think of a blog as a sales tool; instead, focus on informing your readers.
This will keep you front of mind throughout the full industrial buyer's journey, and you will ultimately win over prospects. The material on your website should be of good quality and clickable. Make sure your industrial content is engaging enough for site visitors to read and stay interested, and include calls-to-action (CTAs) for visitors to contact you.
Here are some content ideas for the top of the funnel:
101 eBooks
Educational blog posts
General industry news and insights
Some content ideas for the center of the funnel:
Case studies
Comparison guides
Buyer guides
And here are some content ideas for the bottom of the funnel:
Spec sheets and brochures
Product videos
Pricing calculators
A good marketing strategy strives to produce more leads by employing effective content to target industrial leads at every step of the employment process. Manufacturers have several options to express their brand narrative. Some businesses, for example, are trying to work with "green" manufacturers. Create top-of-funnel content with a blog about your sustainability initiatives — see how these small business green manufacturers promote theirs.
Tips for Your Manufacturing Marketing Strategies in 2022
The start of a new year is an exciting moment, and it's also a great opportunity to rethink your B2B manufacturing marketing approach. To increase your lead generation this year, you'll need to redefine your goals and update your digital marketing techniques.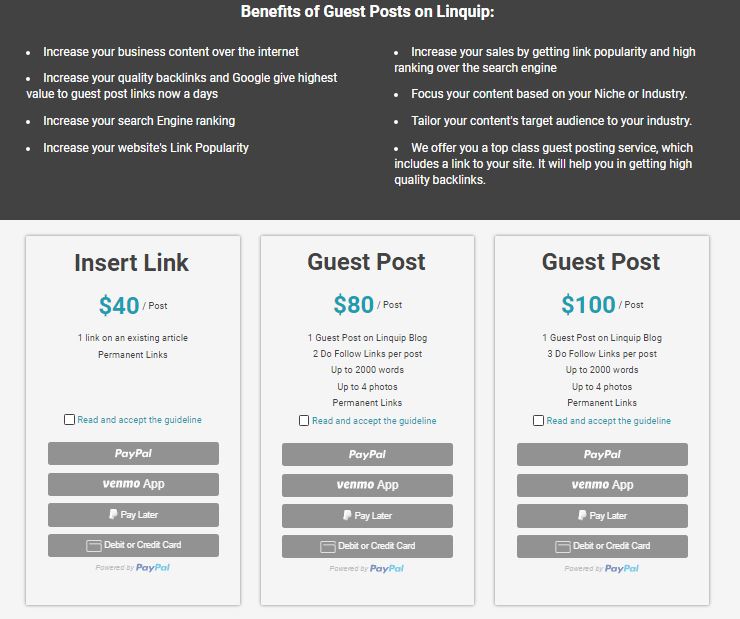 We've compiled a list of six pointers to help you get started on your reimagined B2B manufacturing marketing strategies and attract more quality leads to your website.
Review Your B2B Manufacturing Website
Industrial digital marketing is continually changing, and your website must keep up. A website review and update are useful since Google favors websites that are updated often because it might be an indication of reliability. Here are a few things to consider while upgrading your website with significant or tiny modifications to maintain it relevant for your desired keywords:
Create new blogs based on current events or fresh subjects.
Use videos to keep people on your site and increase interaction.
Use visuals and even infographics to make your material more engaging.
Create Industry Focused Content for your site
Linquip enjoys creating content for clients that not only makes sense for their business but also opens the door to assisting customers in getting the information they require by understanding their problems. By directly speaking to the business or market they are in, new content should make the buyer's experience on your site smoother.
A basic product page may not necessarily provide an accurate picture of how the product will perform in a certain sector. A buyer in the oil and gas business, for example, could seek more details on how it will affect their operations. This is where an Industry website dedicated to this sort of buyer may assist them in making a better educated and easy purchasing decision. This new page might contain industry-specific material such as videos, images, testimonials, and more.
Not only will this assist your customers by giving them additional stuff to learn about your manufacturing company, but it will also aid your SEO strategy. The more high-quality material you can produce, the better you'll rank on search engines and establish trust for your company in Google's eyes. This may assist your site to generate organic traffic and leads, which is something worth considering for your b2b manufacturing marketing plan.
Invest in Video
In 2022, video marketing will continue to increase. Cisco predicts that video will account for 80% of all internet traffic by 2021. This is a popular type of content that you should include in your B2B manufacturing marketing plan. Videos are excellent traffic generators, but they've also been shown to generate high-quality leads.
Test Your Website Forms
Your online forms are critical for generating leads and providing a pleasant user experience. You may use A/B testing on your website to test tiny changes like shifting the fields around, as illustrated below.
Testing your website's forms might increase the chances of someone completing them. Another approach we prefer to evaluate websites' forms is to compare them to similar rivals' forms. Maybe there are too many steps to get to your form, maybe it's more intimidating than rivals' forms, maybe it takes too long to load. All of these are things we like to think about as well.
Take Your B2B Manufacturing Marketing Seriously
Your company is more than a product or service; it's a brand that you want people to remember and associate with good feelings. Every year, you should analyze everything from customer reviews to testimonials to how effectively your customer service department is running.
These items may help you create your brand and set yourself out from the competition. Your website's About page may be a useful tool for introducing yourself to the public and discussing your purpose and corporate goals. Although this page does not directly drive new visitors via keywords or targeting, it can help customers who want to learn more about you make purchasing decisions. As a result, this is a website that you should not overlook when it comes to b2b manufacturing marketing.
Use Advanced Marketing Analytics to Measure Success
A common concern among digital marketers is how new methods and initiatives may affect ROI. It's all about the quality leads you're producing when it comes to determining how your initiatives or methods are affecting your ROI. Google Analytics is the greatest analytics tool for delving into the nitty-gritty of your website's performance. Although Google Analytics may appear overwhelming at first, it is essential for tracking your progress.
Linquip can assist you if you want to go beyond the basic measures. We can assist our clients to report on the indicators and performance that are most important to them each month with completely customized reports with written descriptions.
If you haven't already, this list of suggestions should help you get started on or improve your b2b manufacturing marketing plan. We specialize in B2B manufacturing digital marketing solutions at Top Floor, so if you have any queries or are searching for a marketing partner, get in touch! We'd like to schedule a meeting to learn more about your 2022 objectives and how we can assist you.
Make Sure You're Tracking Your Marketing Efforts
Because you're investing so much time, effort, and money into marketing, it's critical to check in on it on a frequent basis to see if it's working. Here are a few tips for putting together a metrics-driven marketing campaign.
An ROI Measuring Toolkit
You'll want to choose KPIs to monitor ROI in the same way you chose quantified SMART objectives. Cost per lead, cost of an overall marketing program, cost per sale, and length of the customer relationship are just a few examples. With campaign-specific KPIs like email open rate or social media impressions, you may also create baselines for channel success.
Google Analytics
This is a free application that tracks site data including unique page visits, session length, and bounce rates to help you monitor the health of your website. You can simply create customized reports using GA to track particular metrics relevant to your marketing.
Get Started on Your Digital Manufacturing Marketing Strategies
Congratulations! You're ready to start or upgrade your marketing plan immediately. To summarize everything we've spoken about thus far:
Plan! First, do some research. Know your industrial customers and what your organization has attempted previously (what worked, what didn't, and why).
Create! Create a superb marketing plan using the facts from your assignment above as the foundation. Patience is key and make sure to work on one thing at a time.
Optimize! There's always room for improvement, and if you're testing properly, no project in your industrial marketing plan should ever be considered complete.
We hope this post has given you the foundation you need to start conducting your own inbound marketing campaigns, but if you're feeling overwhelmed, we can assist!
We provide a plethora of free resources for manufacturers, all of which are tailored to the needs of industrial businesses like yours, as well as the following services:
An active in-market buyer report will show you the companies that are now looking for your products and services.
A digital health check to determine how your online presence stacks up against the competition and identify areas for improvement.
Read More on Linquip