How Linquip Can Convert Industrial Users to Sales – Linquip is an industry-focused professional network for equipment manufacturers, industrial customers, service providers, industry-savvies and researchers.

This open-access interactive database lets experts actively enrich its technical content, audiences have access to empowered data, and industrial customers get manufacturers' latest technical information. Linquip is a global cloud-based networking platform for professionals to find rated industrial equipment and services via its intelligent search engine. It enables experts to connect, collaborate, brainstorm and share experiences with their peers.
This network enables all industrial companies to instantly find, sort and compare verified suppliers. Linquip offers sales intelligence services to firms across different industry sectors such as Oil & Gas, Power & Energy, Construction, Mining, Medical, Agricultural, etc. By leveraging this online industrial platform, companies are able to boost their pipeline and acquire new customers.
In this post, we will go through the importance of marketing for manufacturers from different aspects, and also provide a brief review on the capability of the Linquip platform to boost a company in marketing.
The Importance of Marketing For Manufacturers
COVID-19 transformed the way businesses work and people live almost imperceptibly. Throughout history, the manufacturing industry has demonstrated remarkable tenacity, but the ongoing repercussions of COVID-19 on the economy have forced the industry to rethink how they conduct business.
According to a recent industry study, 89 percent of firms experienced COVID-19 effects in April, up to 45 percent in March. A huge number of manufacturers saw a drop in demand for their products and services, prompting some to adjust their production emphasis to provide necessary commodities to combat COVID-19. Despite the pandemic's many effects and the economy's prognosis, many SMB manufacturers are recruiting. According to the poll, 30 percent of manufacturers are presently hiring for a variety of roles in manufacturing, engineering, sales, management, and marketing.
It's more critical than ever for these manufacturers and others who are focused on developing their business despite the economic uncertainties to not overlook marketing and advertising activities. The industrial sector quickly shifted to meet the pandemic's evolving needs in terms of the supply chain, production emphasis, and a restructured workforce, but what about marketing and changing consumer behavior?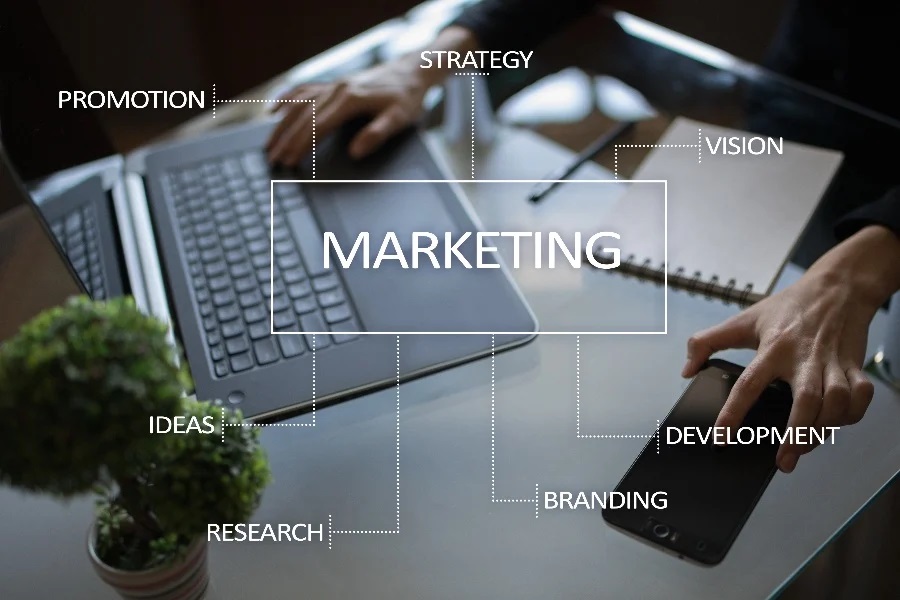 Marketing And Advertising To Meet Consumer Behavior
Companies that flourished throughout the Great Depression were those who continued to market and didn't wait for public demand for their products to rise, according to history. Consumer behavior has shifted in recent months, with a decrease in retail expenditure and a rise in online food buying. Local sourcing has grown, with significant demand for steel, automation equipment, hand sanitizers, packaging, and plastic bags. COVID-19 and the ensuing economic crisis demonstrate the importance of being aware of trends and being able to respond effectively to them.
This entails utilizing the potential of internet marketing and advertising for today's manufacturers. To interact with prospects looking for crucial items, resilient manufacturers use their websites, product pages, blogs, and chat services. Simultaneously, they're fine-tuning their email marketing methods, becoming more active on social media platforms, and boosting their content through Linquip.com's advertising programs.
Because an online marketing plan is perfectly matched with the way industrial customers seek the products and services they require, online marketing and advertising is one of the most effective methods to deliver the prospective information buyers are looking for today.
Buyers these days aren't thumbing through adverts in magazines seeking new providers. When industrial purchasers are looking for specific products or services, they turn to the internet. Because more than 70% of today's B2B customers are tech-savvy millennials, studies reveal that 73 percent of B2B buyers pay more attention to your website when determining whether or not to submit RFIs.
Traditional marketing strategies aren't enough to promote your brand during a downturn; in fact, some of them are no longer successful in today's society. For example, most tradeshows and in-person events have been canceled or delayed this year, with webinars and virtual events taking their place. Increasing your online advertising activities, investing in new methods to remain connected, and being informed on technology and consumer trends are all part of creating meaningful relationships with new prospects today. According to one study, 77% of consumers were persuaded to buy a product or service after seeing a video, which is just some of the reasons why manufacturers are making more films.
Digital Marketing And Advertising For Manufacturers
Manufacturing and industrial distribution executives must concentrate on shifting their goals and techniques in response to market developments. To reduce the chance of disrupted contact with consumers and new prospects, focus on boosting company agility and brand recognition through internet marketing and advertising. With fewer in-person sales efforts, manufacturing companies will need to rely more on digital marketing and promotion. In fact, your online presence alone may determine whether you continue to generate new business or not.
These are a few fast techniques to get started with digital marketing that will significantly increase your leads and online visibility.
Define Your Target Market.
When establishing a marketing campaign, the most important question to ask oneself is, "Who are we talking to?" What market are we attempting to penetrate? Knowing your target market entails more than simply knowing their demographics. It's all about getting to know their problems and requirements so you can craft communications that appeal to them.
Establish a Web Presence
Part of establishing a presence is persuading the audience to visit your website or call you, but another important aspect is making potential buyers aware of your brand. You shouldn't urge a potential consumer to buy products from you the first time they mention you, but by establishing a presence in the correct places, you can create trust and, in turn, put your firm on someone's mind without having to do cold calls.
Produce Useful Content
After you've determined who you're speaking to, the next step is to develop content that resonates with them. From search engine optimization (SEO) to lead conversion, this content is an important aspect of your whole digital strategy.
Remember that the ultimate purpose of any material is to provide knowledge that is useful to your potential consumer, not only to promote your product. This also makes it simpler for individuals to find you when using a search engine like Google to look for solutions to their difficulties.
Improve Your Search Engine Optimization
Google is so popular that it has become a verb, with 3.5 billion searches every day! This is why it's so crucial to talk about search engine optimization (SEO). SEO is a technique for ensuring that your website ranks at the top of search engines such as Google for the services your company provides.
There are also a few techniques that may be introduced quickly and with little investment:
Use a Google My Business listing:

Adding information to Google My Business will allow your firm to appear in search results, making it easier for clients seeking solutions in their area to find you. To ensure that you appear as a relevant result for what your consumers are searching for, you may change your hours, reply to reviews, and submit other information in this listing.

Check to see whether your NAP is correct:

Nap stands for Name, Address, and Phone Number, and you should make sure it's the same everywhere your company is posted, from your website to social media accounts and business directories, to ensure you show up in search engine results.

Make content:

This is serious! Know what type of information your consumers are looking for and make it simple for them to locate it. Use the keywords that your target audience is searching for, and maintain them up to date to remain relevant year after year.

Understand paid search:

PPC is the abbreviation for pay-per-click advertising. Instead of the organic traffic that would usually flow to your site, they are advertising that is frequently seen on search engines. PPC enables you to bid for ad placement and pay a modest charge for each person that visits your site. You may set your own budget for these adverts and pause or stop those that aren't doing properly.

Going digital with your marketing requires some consideration, but five fast wins may help you get started and on your path to perfecting your online presence.
On the other hand, finding your audience necessitates both understanding who your audience is and where they obtain their information. Do they read trade publications? Have you looked at LinkedIn? Make sure you have a constant internet presence wherever they are so potential clients may simply reach you.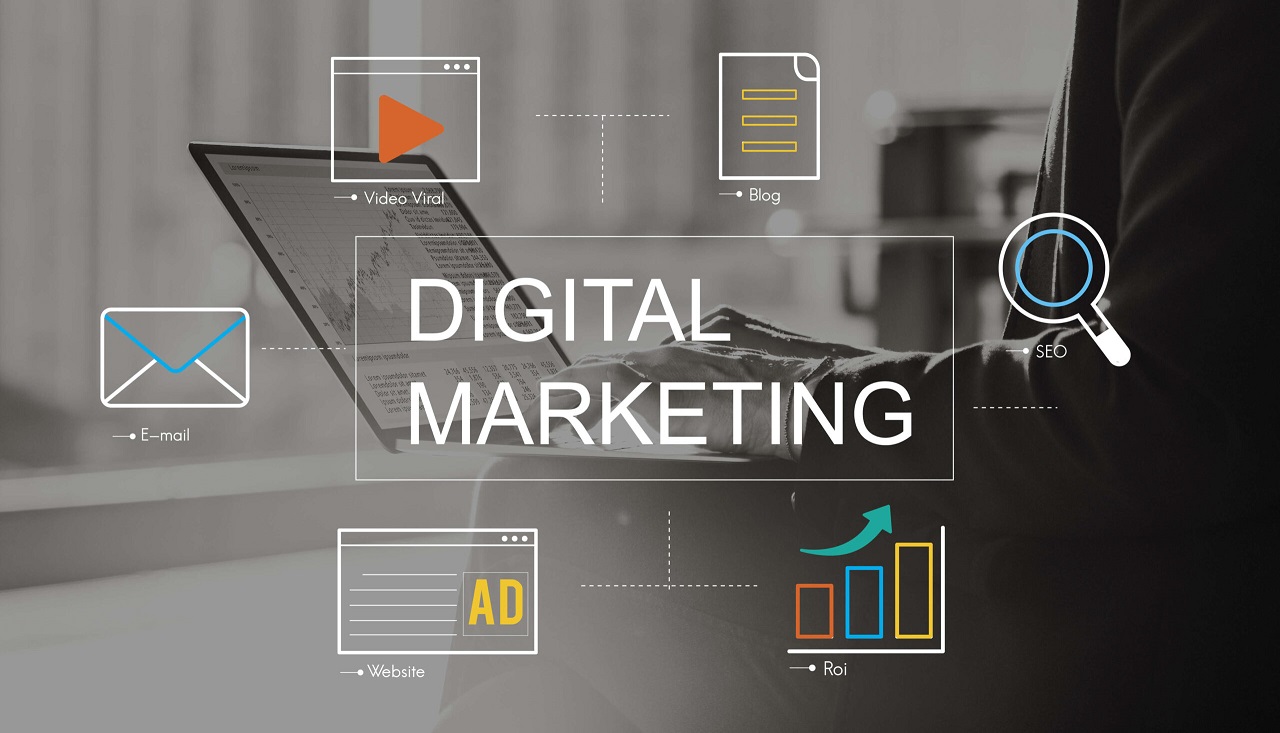 Challenges in B2B Manufacturer Marketing
B2B marketers encounter obstacles that most B2C marketers don't have to deal with. Internal connections, such as those with sales, and external ties, such as those with suppliers, supply chains, and clients, are complicated.
For example, according to Hubspot research, just around half of B2B marketers believe they can effectively communicate with sales teams.
Check out some of the additional marketing obstacles that manufacturers may encounter.
Extremely precise requirements.
When opposed to regular consumer marketers, manufacturing marketers have unique requirements.
Website traffic, for example, is one of the most important KPIs in consumer marketing. The idea is that if you can get enough of the correct people to visit a consumer ecommerce site, you'll hit your sales targets.
Manufacturers, on the other hand, can't just drive massive volumes of traffic to a well-designed site and hope for the best.
Depending on the specialty or vertical of your business, you may not have a lot of traffic to utilize.
You must also strike a balance between how much information you want to provide on your public-facing website and how you want to handle customer interactions. To effectively help your business partners, you may need to limit access to information about your items in some instances.
Sales Cycles That Are Long
Long sales cycles are common in manufacturing. In B2B marketing, a PPC ad campaign will not provide the same results as it does in B2C marketing, where many individuals see practically instantaneous conversion outcomes.
Instead, your marketing strategies may focus on raising brand recognition and generating leads. The leads are then passed on to the sales team, who will nurture them for weeks, months, or even years before closing transactions.
Products That Are Complicated
Manufacturing companies that provide sophisticated products are unlikely to have much success with direct internet sales to B2B customers. Someone is unlikely to click on a "purchase now" button and enter corporate credit card details if your product costs $5,000 and has a range of features to configure.
In the early phases of the buying experience, figure out how consumers engage with your products and what they require from you. Spectrum Audio solves this demand by utilizing a B2B Ninja-supported customized quotation tool that allows potential clients to request a personalized price based on their specific requirements.
There Are More Individuals To Persuade
B2C marketing may rely on tried-and-true strategies like micro-moments to interact with customers at precisely the right time to encourage them to make a purchase. Creating a feeling of urgency to encourage spontaneous purchases or sending cart abandonment emails are both tried and true B2C marketing strategies that might fall short in manufacturer marketing.
When marketing to other firms, many of these methods don't work as effectively — or at all — since there are so many more stakeholders to persuade. In medium and large businesses, purchasing choices may include:
Someone in middle management recognizes the requirement.

The person must then persuade others that there is a need.

The original individual may conduct some preliminary research to show that there are items available to satisfy the demand.

Executives may designate someone (or a team of individuals) to continue research.

The field is restricted, and leadership is provided with alternatives.

Leadership asks questions to get more information, and the area is reduced further through demonstrations, quotations, and conversations.

At long last, a decision is reached.
The problem is that your marketing activities must assist your chances of closing the deal throughout the whole process. ResMed actively assists enterprises throughout the procurement process by providing a wealth of commercial and educational tools that may help stakeholders persuade and convert.
Advantages of Working with Manufacturers on Marketing
B2B marketers generally struggle to engage prospects or obtain high-quality leads, according to statistics given by Chief Marketer. This is where a well-thought-out marketing approach comes into play.
A Higher Conversion Rate of Leads
Close to 70% of the most effective B2B marketers have a defined content marketing plan, according to the Content Marketing Institute's 2020 B2B Content Marketing Benchmark study. Only 16% of the least successful businesses can say the same, indicating a lack of marketing commitment.
Other characteristics of successful B2B organizations include the use of KPIs to monitor marketing success, nurture prospects, and prioritize education above selling to the target audience.
Brand Recogn
Online marketing is a tried-and-true method for increasing brand recognition, increasing client loyalty, and persuading many stakeholders that you're the proper organization for the job. And B2B marketers understand how critical this is, as evidenced by the fact that it is routinely ranked as a top priority in polls.
You invest in your brand when you invest in social media marketing, strong website content, PPC advertising, and SEO efforts. Here are a few examples of possible returns on that investment:
You're the first manufacturer that springs to mind when someone recognizes their firm has a need. Right away, brand recognition puts you ahead of the competition.
Business stakeholders across the enterprise identify your firm name when the necessity and associated purchase choices are discussed. This puts you ahead of the competition once again because customers (even business ones) are more inclined to buy from a brand they recognize.
Your client's customers may be familiar with your brand and want your items. Alternatively, because you have a high brand reputation, your customer may utilize your name in their marketing message, which adds value to working with you.
Establish Your Company As a Thinking Leader
Thought leadership establishes you as a go-to resource for professional counsel, useful information, and training and education for your clients. If you're offering high-end or complex items, it's a must, but thought leadership content marketing is a smart concept for any manufacturing firm.
Case studies and white papers are two popular digital marketing formats for thought leadership, especially because they can be used to generate leads. To receive a worthwhile white paper, you need someone to create an account and submit their email address. You've got leads who are so interested in what you have to offer that they've given you their contact information merely to learn more.
However, not every thought leadership requires a subscription. By sharing your material or sharing someone else's content and providing value with your own remarks, blogs and social media are wonderful places to establish your standing in the business.
On its blog, Restaurantware, a producer and distributor of restaurant supplies, does an excellent job of establishing authority. This demonstrates to potential customers that Restaurantware, and its products, are truly experts in the eco-friendly catering industry.
Increase Client Retention
Customer loyalty may be improved with the correct marketing. First and foremost, all of the aforementioned advantages contribute to the development of a brand culture of trust. Businesses can trust your brand if customers do. Executives are more inclined to trust your organization if middle management does. Brand recognition contributes to the development of trust.
However, after you've captured and converted a lead, your duty as a marketer isn't done. You may enhance the likelihood that customers will return for future purchase by engaging with them on social media, delivering well-planned and timed email newsletters, and giving specials through online marketing.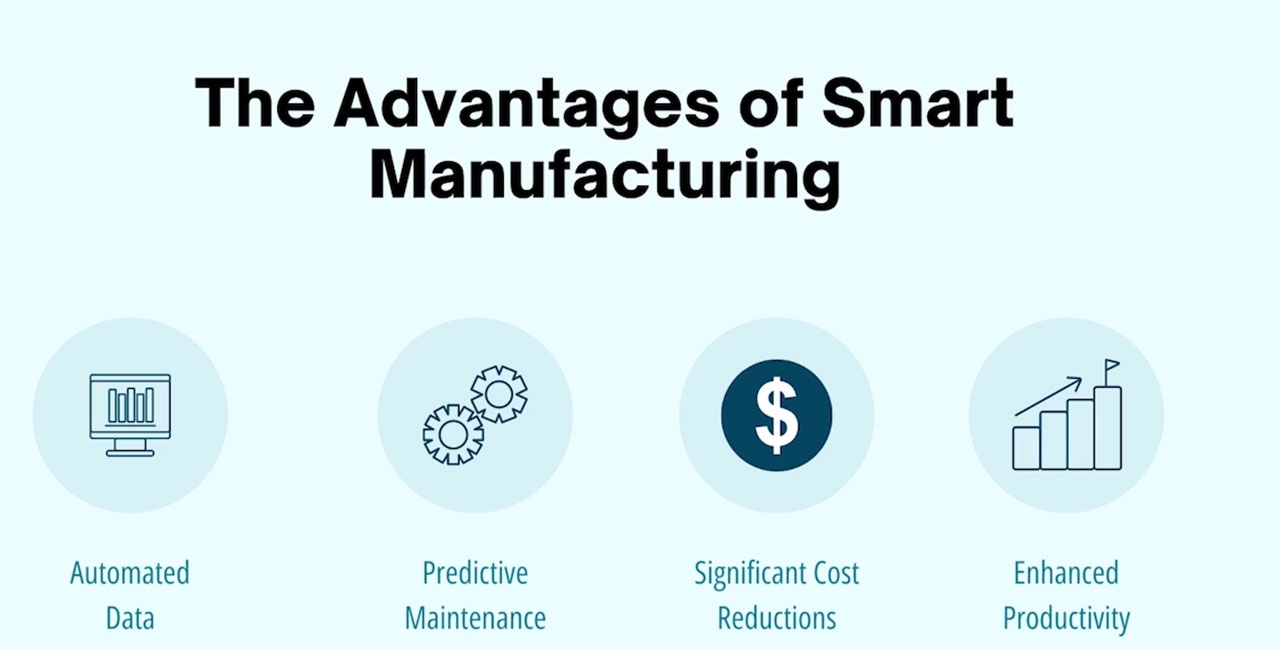 Manufacturer Marketing is an Important Factor to Consider
Not every suggestion and method listed above will work for your company. To figure out which alternatives are best for you, ask yourself the following questions:
1. Are You Selling a Mass-Market Item or a Customized Item or Service?
Ecommerce systems may be used to sell simpler commodity items online. To help with SEO, you may promote them with things like product descriptions, PPC ads, and blog entries.
More hands-on work may be required for customized products and services. Consider producing white papers, videos, and ebooks as lead-generating tools. Sales can contact prospects once they give their contact information to see how they can assist.
2. Is Your Buyer a Single Person or a Group of People Who Affect The Purchase Process?
PPC advertisements, powerful CTAs, well-written product pages, and engaging social media marketing are all effective strategies to reach out to a single person. You'll need in-depth marketing content and a mechanism to manage the lead nurturing process to sell to a committee.
3. What Is The Level of Competition In Your Industrial Niche?
The amount of effort you must put into SEO and other brand recognition activities is determined by the amount of noise in the business. You have a higher chance of dominating search with exceptional web content if just a few vendors make this sort of equipment. If you're up against hundreds of other businesses, paid advertising may be necessary to rise above the competition when people search online.
Linquip Solutions
Linquip is a business network for equipment manufacturers, industrial customers, service providers, industry experts, and researchers.
This open-access interactive platform allows professionals to actively improve technical material, audiences to have access to empowered data, and industrial customers to receive the most up-to-date technical information from manufacturers. Linquip is a global cloud-based network that uses an intelligent search engine to help professionals identify quality industrial equipment and services. It allows professionals to communicate with one another, cooperate, discuss, and share their experiences.
All industrial organizations may use this network to search, sort, and compare certified suppliers in real-time. Linquip provides sales intelligence services to companies in a variety of industries, including oil and gas, power and energy, construction, mining, medical, agricultural, and more. Companies may increase their pipeline and get new consumers by utilizing this online industrial platform.
Linquip.com is a new yet incredibly successful platform for Manufacturing Marketing and Industrial Marketing that we'd like to promote here.
Linquip has several characteristics that make it the ideal Manufacturing Marketing platform:
Linquip is a platform that caters to producers of industrial equipment, industrial clients, service providers, industry-savvy consumers, and researchers. Industry professionals and businesses will be able to interact and explore all conceivable options with the aid of Linquip.

To construct an industry-specific profile, you must focus on your industrial skills, which is very hard to do on other sites and services. You may highlight your industrial equipment expertise on your Linquip profile, and you'll be contacted when someone searches for an expert on a certain device.

With Linquip, you can find top service provider companies to manage your industrial equipment services operations, such as equipment installations, maintenance, and repair services, as well as gain access to thousands of industry-leading suppliers around the world and contact them to find supplemental solutions for your project.

You'll find whatever you're seeking on Linquip! Solar panels, wind turbines, and diesel engines are all examples of energy equipment. Linquip has all of the information and specs for every device. Furthermore, you may locate and contact any relevant specialists, distributors, and service providers, as well as obtain quotations from them.
Linquip offers various solutions for each company level. You can see various solutions we offer in the following figure.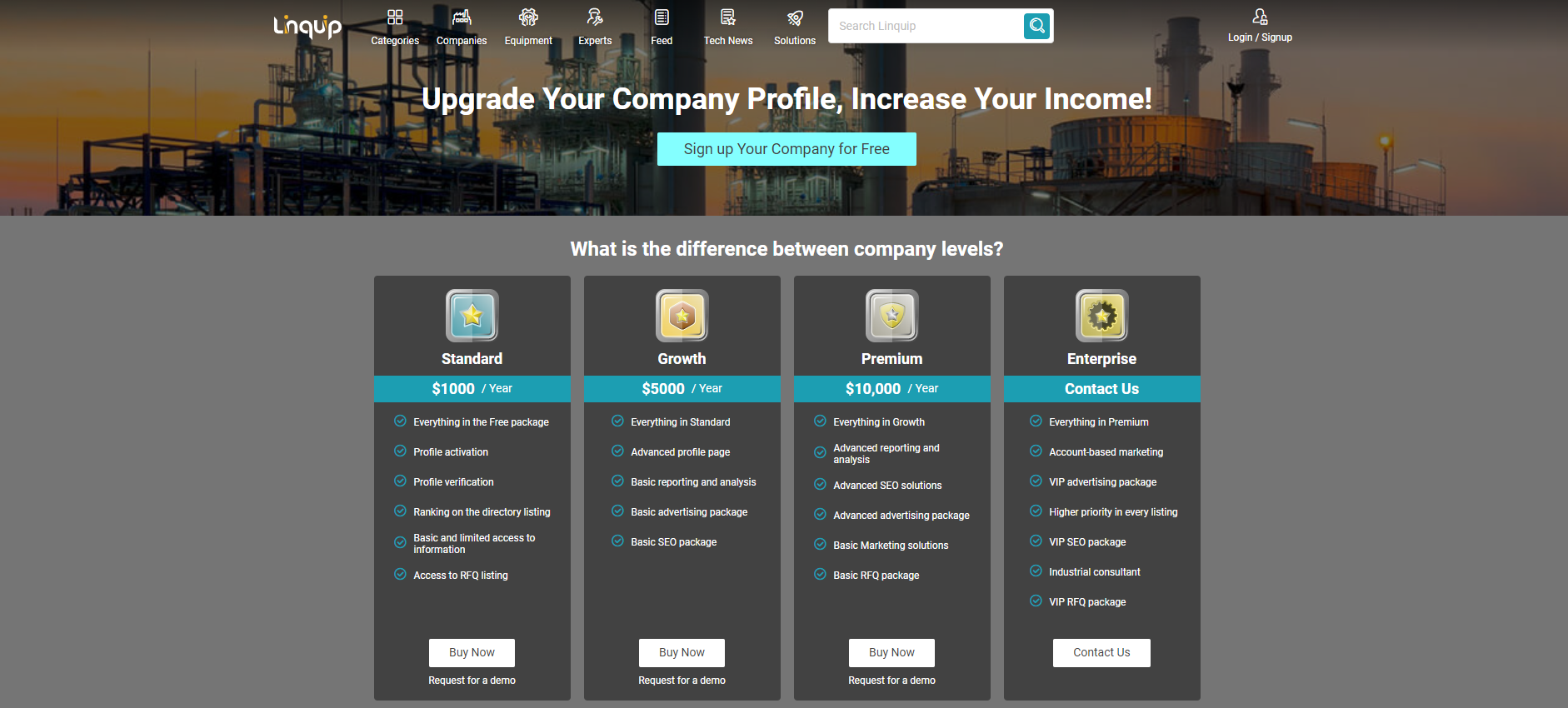 You can conduct all of your industrial research in one place! It can be challenging to find industrial experts, companies, news and equipment with standard search engines. With this feature, take advantage of unlimited access to Linquip's comprehensive industrial directory.
Besides, you are able to increase your chances of being seen on Google SERPs more than ever before with Linquip. Utilizing a wide range of industrial queries, Linquip introduces your company to organic niche users.
You can also get the most out of your Linquip profile by maximizing your impressions and engagement. With this feature, your company will be listed in our industrial directory with higher precedence than non-member profiles.
For more information on how the Linquip platform can help you boost your digital advertising, visit our Solutions section. You can use our Sponsored Brand solution to ensure your brand is top of mind when customers are browsing and discovering companies in the Linquip Directory. The Linquip platform will make sure your brand is showcased whenever a prospective customer is searching for similar companies or related keywords. Through Linquip's smart placement software your brand will be targeted to the right decision makers to ensure maximum exposure. You can also increase leads by exposing the right people to the right information at the right time.

Sponsored posts appear directly in the Linquip feed of professions you want to reach, and come in multiple formats including video, images, or articles. Using accurate, profile-based first-party data, Linquip makes sure your posts are seen by the most relevant audiences. Whether your focus is brand awareness, product awareness, product sales, etc., Linquip helps you reach your targets by making marketing easy and effective. With a user base of over 260k in-market buyers from around the world, Linquip exposes your posts to more users than was ever possible before.

We also encourage you to visit Linquip SEO Solution. You can increase your chances of being seen more than before in Google SERPs with Linquip. Linquip, with a large share of industrial niche queries, introduces your company to organic niche users.
Buyers are doing more and more of their research online than ever before. By creating a Linquip Premium Profile you're hiring a group of experts to be an extension of your marketing team that will help your company be easily found on search engines and build brand awareness.
Step one is building brand awareness, the next step is helping potential customers understand your brand's expertise and product line. Linquip's Premium Profile takes care of this.

Come join Linquip now that you know the answer to "What is industrial advertising?" and why digital advertising might improve your industrial advertising strategy.
We'll assist you in developing the most effective industrial digital advertising plan for your company. We've worked with B2B enterprises before, so we know what it takes to market to other businesses. We understand the ins and outs of online advertising.
Visit the Linquip website and talk to a strategist about our industrial marketing plans!
FAQs about Email Marketing for Manufacturers
1. Why is marketing important to manufacturers?
Manufacturers must use content marketing to promote themselves as thought leaders, or as the go-to resource for information about a given sector, circumstance, or technology.
2. How strategic marketing is important to any manufacturing Organization?
Strategic marketing aids in the creation of profitable products and services for the company. This is due to the fact that strategic marketing begins with a SWOT analysis of the company, a consumer market study, and a market trend analysis.
3. What is the purpose and importance of marketing?
The goal of marketing is to produce income for a firm, organization, or brand. In close cooperation with their sales team, marketing professionals and teams do this through executing strategic digital activities that create traffic, qualified leads, and sales.
4. Why are brands important to manufacturers?
For many different sorts of businesses, branding is a frequent advertising goal. It entails the deployment of continuous ad messaging to create a brand image and communicate advantages to specific clients. Because it affects both trade buyers and the consumer market, branding is critical for manufacturers' long-term success.
5. How do manufacturing companies market?
Inbound marketing, thought leadership, content marketing, outbound marketing, account-based marketing, and doing nothing are a few alternatives for manufacturing marketing methods. That final one is a lot more popular than you'd suppose. Simply delegate prospecting and lead generation to the sales team.
Read More on Linquip