Lead Generation for Manufacturers and the Industrial Tips, Tricks, and Ideas are presented here by Linquip's Digital Marketing Team. Your major aim as a manufacturing firm is to have a consistent stream of viable leads. Inbound marketing as bait is the type of marketing that works best for the manufacturing business. This is the process of developing material that attracts prospects by acting as magnets. Manufacturing organizations may use inbound marketing to provide prospects with relevant expertise and information. And the more information they have about your organization, the more likely they are to do business with you.

There are a variety of approaches to lead generation for manufacturers, and we'll go through a few of them in this article. It's easy to lose sight of some of the digital marketing approaches that should be functioning together in lead creation since there are so many moving elements. That's where this blog article comes in: we'll go through the most popular and effective online lead generation and income generation tactics used by industrial marketers today.
What are the Important Requirements of Lead Generation for Manufacturers?
Before Linquip gets into the tips, let's go through the fundamentals of lead generation for manufacturers. To produce quality leads, the greatest online lead generation campaigns include the majority of, if not all, these components.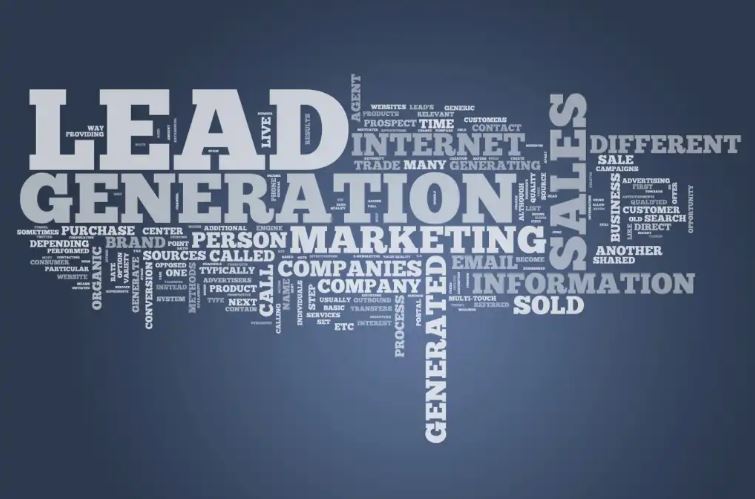 These are some of them introduced by the Linquip Digital Marketing Team:
The Offers
An offer is a high-value piece of material, such as eBooks, whitepapers, free consultations, discounts, and product demonstrations. A transaction is at the center of every lead. A company delivers something of value in exchange for the prospect's precious contact information. If you don't give your potential customer something of value, you won't get many leads.
This offer is typically in the form of useful and valuable material, such as an eBook, consultation, coupon code, or whitepaper. Your lead generation efforts will be more productive if your offerings are intriguing.
Calls-To-Action
A call-to-action (CTA) is text, an image, or a button that directs visitors to a landing page where they may learn more about your product and download it. The call to action is likely the most important part of lead-generating success. CTAs are generally in the form of a clickable button that either submits information, takes readers to a landing page, or offers a free eBook or white paper download.
Your call to action (CTA) should be as powerful as possible. Give your prospects a reason to click, and eliminate any friction between them and the click. Customers should be able to recognize CTAs that are strong, high-contrast, and easy to read.
Forms
You can't collect leads if you don't have forms. In exchange for an offer, visitors will fill out forms that will capture their contact information. Your website should have clear calls to action and lead capture tools that make interacting with your company simple and painless for potential leads.
Landing Pages
A landing page, unlike other internet pages, is a specific page that provides information on a single offer as well as a form to download that offer. Landing pages are pages that are incorporated inside your site and act as mini-websites. A landing page enables advertisers to deliver a laser-focused experience that speaks directly to the user's intent when they click on a call to action or advertising. All of your lead-generating initiatives should have their own landing pages.
Website
Of course, you can't have all of the above without a website. It's the bedrock of your whole growth strategy, and it should be your first focus if you want to generate high-quality leads. That's because millennials account for more than 70% of today's B2B purchasers; they're tech-savvy and conduct more supplier research online than ever before. Here are some more reasons, as well as some B2B Linquip's marketing statistics, why an updated website is important for lead generation:
65 percent of shoppers depend on online research more than they did a year ago when making purchase selections.
75 percent of buyers choose the provider that adds value and insight initially.
When considering whether or not to submit RFIs, 70 percent of B2B buyers questioned stated they look at a supplier's website.
A buying agent remarked in a 2021 Industrial Buyer's Search Habits Survey, "The sale will be won or lost based on initial impressions. Suppliers must be able to contact us promptly and simply, both online and over the phone, or we will go to a rival."
Improving your SEO score will cause search engines to favor you and your website's contents, and once search engines like you, your chances of being on the first page increase, resulting in more visitors and leads.
Using several advanced web programs and plugins, you can optimize your web pages. If your website is built on WordPress, for example, you may install Yoast, which will show you how to optimize your site for search engines.
It's difficult to compete against other manufacturers, industrial firms, and suppliers, especially if you're new to digital marketing. If you're looking for a more in-depth approach, this blog post will cover key factors to assist you to create the highest-quality leads for your company.
The Difference Between Lead Generation and Demand Generation
We frequently see these two names used interchangeably. You're certainly familiar with the first, but the second may not be in your everyday lexicon. So, let's define each of these terms.
Simply said, lead generation for manufacturers is the process of acquiring new contacts. It's the process of obtaining a person's name, phone number, and/or email address who meets your ideal client profile on paper. In other words, it's a prospective future customer who can now be contacted by your sales staff.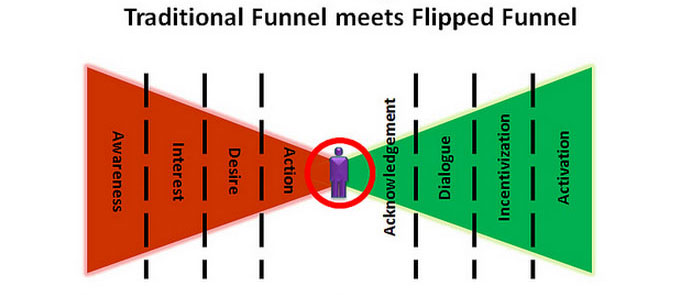 Demand generation, on the other hand, is the act of grabbing and retaining the attention of people who meet your ideal customer profile, as well as influencing their mentality such that your value proposition makes them desire your product. The distinction between these two marketing tactics boils down to this:
Lead generation entails contacting people who appear to be strong possibilities. They have the appropriate job titles and work for the appropriate firms. The disadvantage is that only a tiny fraction of them is likely to be in the market for a new home right now. As a result, you're essentially hounding folks who don't want or need what you're offering right now.
On the other hand, with demand generation, you're using a variety of marketing channels to narrowly target everyone who fits your ideal customer profile, crafting messaging and content that will resonate with them, and putting yourself in front of them repeatedly in places where they already consume information.
You're building brand recognition, gaining attention, and developing trust even while you're not gathering names and email addresses. So when those prospects are ready to buy, you're the first person that comes to mind, and they contact you.
Manufacturers, in our experience at Linquip, prefer the former (lead generation) since they are unaware that the latter (demand generation) is possible . Or, if they did want it, they wouldn't know how to accomplish it in the first place. So here's what we will say at Linquip before we get into the meat of this blog post:
We would recommend demand generation if you're seeking to establish a long-term marketing campaign that will have a big and long-term influence on your company's growth trajectory.
However, you must understand that demand generation is a more advanced method of marketing that necessitates a level of patience that most manufacturing companies lack. It's also a subject for another blog article.
While we favor demand generation in most circumstances, there is a time and place for lead generation as well.
Top Approaches of Lead Generation for Manufacturers
Any sales process relies heavily on the capacity to create high-quality leads. Many successful manufacturing organizations base their sales tactics on lead generation techniques that focus on effectively generating and identifying high-quality prospects. Linquip's most successful tactics of lead generation for manufacturers are listed below.
Leverage Existing Customers
Making advantage of your current clients and consumers to market your business is a very effective method. This strategy is particularly useful if you're thinking of expanding or starting a new firm. Asking existing customers or clients whether they know of any comparable firms looking for services that you provide is one approach to utilize your existing customers or clients. You might also inquire if they have any other contacts they'd be willing to provide.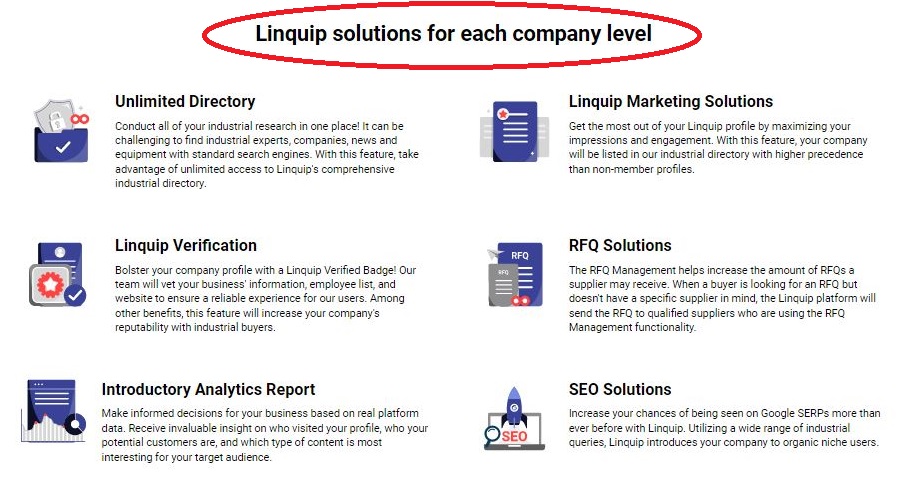 Another way to use existing customers is to request testimonials that you can use in your marketing and sales efforts. Positive feedback and testimonials may be prominently displayed on your website, in newsletters, and brochures. Reviews of your business on Yelp and other prominent review sites may go a long way toward establishing your brand as the one that can be trusted. It becomes much easier to successfully convert prospects and potential leads into buying leads after you have won their confidence.
Organize Events or Actively Participate in Industry Events
Attending or speaking at industry events is one of the most effective methods to reach out to and capture the attention of a certain audience. When you volunteer to deliver a presentation, you're displaying your knowledge and adding value to potential buyers.
It also allows you to build trust with your potential customers. Make sure to schedule appointments with interested clients or prospects at the end of the lecture or presentation. Even if you don't speak or provide a presentation, your attendance, and involvement in events like this help to create your company's brand as a subject matter expert.
Use Different CTAs
If you modify the sorts of CTAs on your website, you can see a boost in lead conversions. Experiment with text-based buttons, dynamic buttons, and large, bold, and colorful buttons. Different people respond to different things, so make sure you provide them with a variety of options to choose from.
If you're still not seeing an increase in online conversions, you might need to rethink your content and/or SEO approach in order to improve the quality of your website visitors.
Create a Blog
It is critical for any business or sector to have a website. If you already have one, think about how you might use it to attract new clients and consumers. The most effective method to use your website for this goal is to start providing excellent content that answers the questions that your customers commonly ask.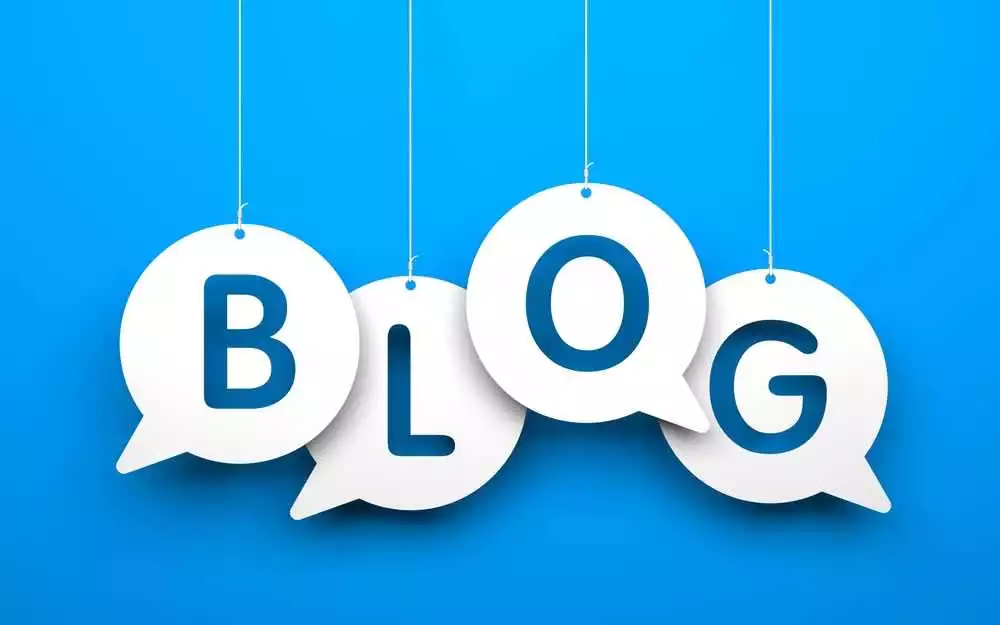 This procedure is known as blogging. Furthermore, the stuff you publish should be of high quality. You can improve your blogging by doing keyword research to find out what phrases your target clients use when they Google a query. You may then develop content that is optimized to appear in search results after you know the words they use.
Optimize Your Website to Convert
Your website must be optimized to attract visitors to convert. Only through presenting accurate, thorough, and up-to-date material can this be accomplished.
Use Call-To-Action buttons on your website to urge visitors to take action, such as signing up for a newsletter, registering for a webinar, requesting a consultation, or downloading an e-book.
Use forms on your website to gather information about your visitors. This will ultimately turn into a lead list or database.
After you've completed all of these steps, it's critical to assess its performance to determine what's working and what isn't, and to address any issues as soon as possible.
When your website starts to create leads, you must make it a point to follow up with them frequently.
According to the Harvard Business Review, organizations that follow up with prospects within an hour are seven times more likely to have a meaningful discussion. Those who do not follow up as soon as possible take longer to convert.
Clarity Trumps Persuasion
Marketers frequently place a greater emphasis on being clever than on being straightforward. Make it absolutely obvious and detailed what your CTA is about.
If you're giving away a free guide, offer something like "Download our FREE guide on X," and if you're giving away a free webinar, say "Register for our FREE webinar on X."
The benefit of receiving the offer should be clearly communicated by X. More examples of excellent site design and CTAs that have resulted in leads for our industrial customers can be seen at Linquip.
Occasionally Give out Freebies
These freebies might be in the form of free evaluations or consultations for visitors to your website. One of the benefits is that it assists you in establishing trust with your prospects.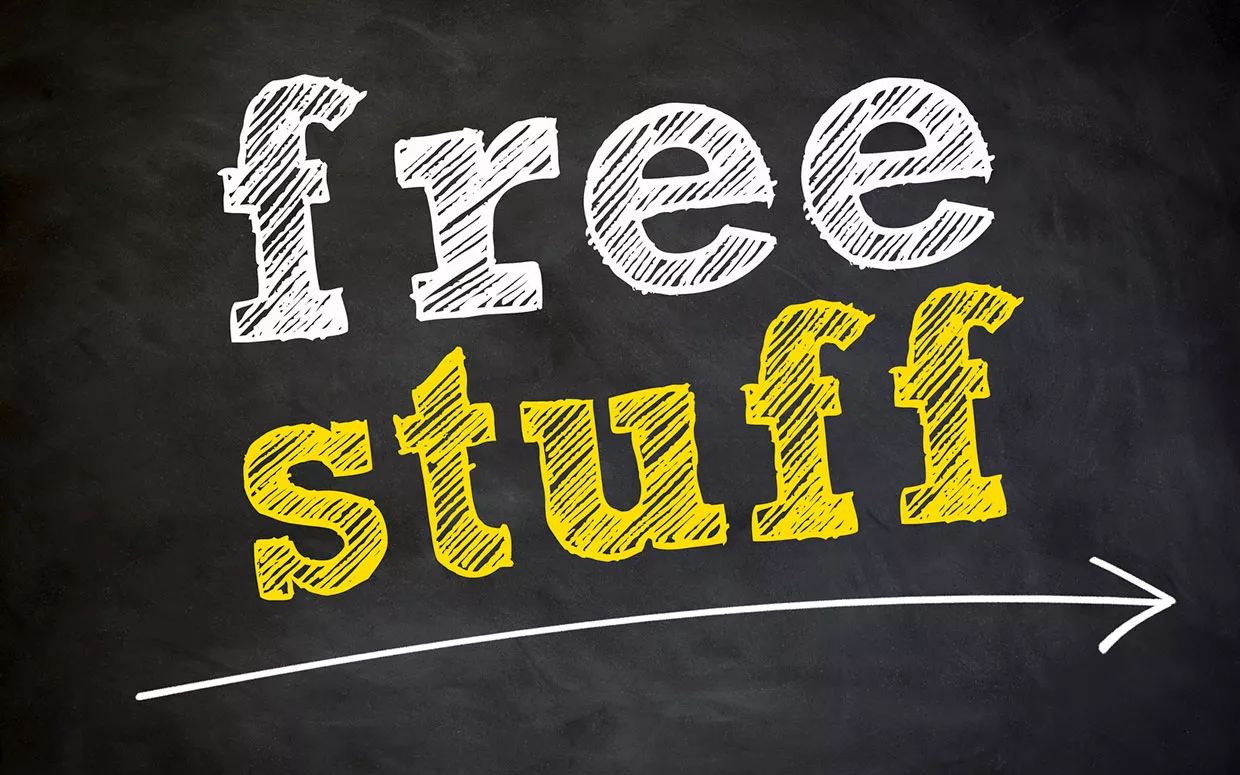 When you provide a free evaluation to your prospects that properly summarizes why they should collaborate with you, you are indirectly enabling them to construct a case within your business. This method enables them to be fantastic ambassadors for your manufacturing firm. You boost their odds of coming to you to assist solve a company's difficulty if you were the one who helped them identify it.
Make CTAs Stand Out by Using Contrasting Colors
Because a call-to-action is supposed to stand out, no one will notice if it blends in too much with the rest of your site's design. You want as many eyes as possible to land on that call-to-action, so use contrasting colors to make it stand out, and more importantly, design it such that it is easy to click. Consider how Acoustical Surfaces implemented a CTA that complements their brand's color scheme while standing out against the white background.
Re-Connect With Old or Lost Clients/Opportunities
Sometimes an existing prospect who has been with you for a long time decides to switch to the competition. You should check in with them one more time. If it turns out that they have opted to go with a rival, ask them if they are satisfied or if they have been having difficulties, and if this has been resolved.
Also, inquire if they would want to collaborate with you to generate new chances. Consider contacting previous clients who have abandoned you in the past to see how things have progressed with them since the last time you spoke with them. Finally, if they aren't interested in doing business with you, you might inquire as to whether they know anybody who might be.
Communicate Effectively with Your Customers/Clients
Customers are more knowledgeable these days than they were. As a result of this abundance of knowledge and information, they can filter out unwelcome emails, calls, and commercials.
Customers now have greater influence over how they interact with businesses. Businesses must guarantee that their consumers may reach them in additional convenient methods to keep up with the times. If your consumer spends a lot of time on social media, it's vital to connect with them and engage with them on the same platform.
If a consumer is already on your website and has a question, it's preferable to use live chat to instantly answer their inquiry and maybe complete a transaction.
Reduce Anxiety with Proof-Elements
People are becoming increasingly hesitant to provide their personal information these days, owing to an increase in spam. To assist lessen a visitor's concern about completing the form, you might include the following features on the form or landing page:
Include a privacy note (or a link to your privacy policy) informing recipients that their email will not be shared or sold.
Include security seals, a BBB rating, or certificates if your form requests sensitive information so that visitors know their information is safe and secure.
Another wonderful way to provide social proof is to include testimonials or customer logos. According to studies, 85 percent of today's shoppers check more than ten reviews before trusting a brand.
Maintain a List of Your Supporters
Some firms have a few loyal employees that move around for a variety of reasons. These individuals can serve as your spokesperson for a variety of new businesses. They can even operate as messengers of sorts, assisting in the flow of your business and relationships when they take on new roles. If you have such workers or supporters, you must maintain track of them as a firm.
Make the Form Appear Shorter
People will often refuse to fill out a form just because it appears to be lengthy and time-consuming. If your form has a lot of fields, consider changing the design to make it appear shorter. Reduce the spacing between fields, for example, or put the titles to the left of each field rather than above it to make the form look shorter. It may appear like you're asking for less if the form takes up less space on the page. Implementing a multi-step form may also provide the illusion of less labor – one of the clients raised their leads by 70 percent with a multi-step form!
Keep Up with The Latest Industry News at All Times
Make sure you're constantly up to date on the most significant news in your field. This way, you'll always be aware when a customer or prospect has a query. Also, keep an eye on publications like manufacturing industry periodicals and news releases, which may provide you with information on what organizations are actively looking to purchase or create.
Use High-Value Offer Formats
There are certain deals that are better than others. Some "formats" of offers convert leads better than others, but it all depends on your business and your objectives.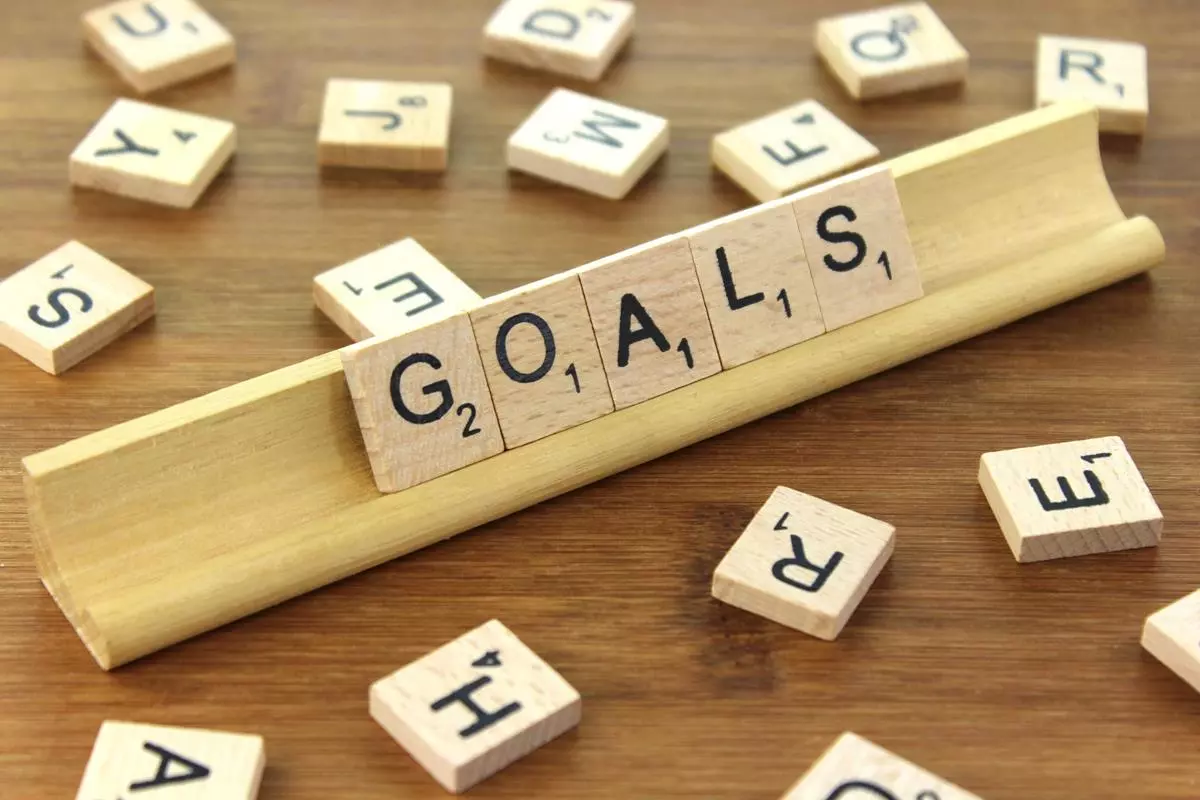 The following are the kind of offers that produce the most leads:
Templates or Presentations
eBooks or Guides
Blog posts (if there is a CTA in the post)
Whitepapers
Research & Reports
Kits (multiple offers packaged together)
On-demand videos
Live Webinars
While content marketing is at the center of any inbound marketing plan for efficient lead generation for manufacturers, you should try several sorts of offers with your audience to see what works best for you. While eBooks rank highly on the list, reports, videos, and other media may do better.
Leverage Account-Based Marketing
As a result, you may occasionally discover that a firm is a wonderful match for your product or services, and you must prioritize them. You could even discover that account-based marketing can assist you in closing a contract by acting as a link between you and organizations that can help you grow your business.
Make Offers for Different Buying Procedures
A "Contact Us" feature or webpage is the most typical offer seen on most websites. Sure, you'd like to speak with all of your industrial leads, but not everyone is ready. Buyers, as you may know, are more inclined to conduct their own research before speaking with a sales representative. Moreover, each potential is at a distinct stage of development. (You may read more about those industrial stages here.) Some people will require more schooling than others. As a result, it's critical to create different offers for distinct buying cycles.
Someone at the beginning of the purchase cycle could be more interested in a guide or eBook, but someone at the end of the cycle would be more interested in fresh corporate information. You don't have to choose; make offers for each phase and add a major and secondary CTA on various pages throughout your site. Also, consider investing in a marketing automation tool to centralize all of your efforts and measure conversions in one place.
Leverage Newsjacking
When Ford announced the F-150 will have an aluminum body a few years ago, everyone had an opinion on it, from major news sites to ordinary Twitter users, all the way down, around, and inside the supply chain.
Negative advertising campaigns were run by some of the automaker's top competitors. Bloggers in the automotive industry rushed to their keyboards to analyze the news. And astute manufacturers and industrial firms took advantage of the chance to newsjack — that is, capitalize on something trending to help improve your revenue.
You may link offers with "what's hot" in cases like these, which works great for your company's blog entries, website content, and downloadable deals. Don't make it too difficult for yourself. It might be as easy as mentioning one of your company's products during a period of increased industry activity or when a certain sector is gaining traction.
Summary
Before deciding on a strategy, go back to the beginning of this post and examine if a lead generation or demand generation strategy makes more sense for your company. For many of you, it's most likely a mix of the two. But, at least, in terms of lead generation for manufacturers, maybe this article has given you some ideas to get you started.
As a manufacturer, you understand the value of having high-quality leads. Your objective is to increase sales and differentiate yourself from your competitors. You may substantially improve your chances of completing high-value deals by adopting the tactics suggested in this post into your sales plan. After discovering these leads, you should continue to build trust by sending automatic follow-up emails, providing extra value, and warming them up until the transaction is closed.
One of the most important aspects of a good sales pipeline is lead generation. While the manufacturing business has its own set of lead generation issues, there are still plenty of ways to generate fresh qualified leads for you to pursue.
Start with the suggestions and best practices listed above by Linquip Digital Marketing Team, and you'll be well on your way to developing a lead-generating plan that works for your company.
Read More on Linquip