Guest Post for Industry Niche – Guest articles and specialized edits are two of the most popular and effective linking strategies available. Even yet, it's easy to discover folks in the SEO world who are unsure about the distinctions and which, if either, is better for helping websites rank. In essence, a niche edit is when you insert a link into an existing article rather than producing a new one like you would while guest blogging. Linquip can help you get more visibility in Google SERPs than ever before. Linquip, which receives a high volume of industrial niche enquiries, connects your business to natural niche users.
What Guest Post for Industry Niche Services Means
A guest post is a piece (with backlinks to your website) that experts create for your company and publish on another blogger's blog that they find through their blogger outreach services. Guest posting, often known as guest blogging, is a frequent link-building strategy used by SEO agencies and people alike to boost website authority and exposure in search engines.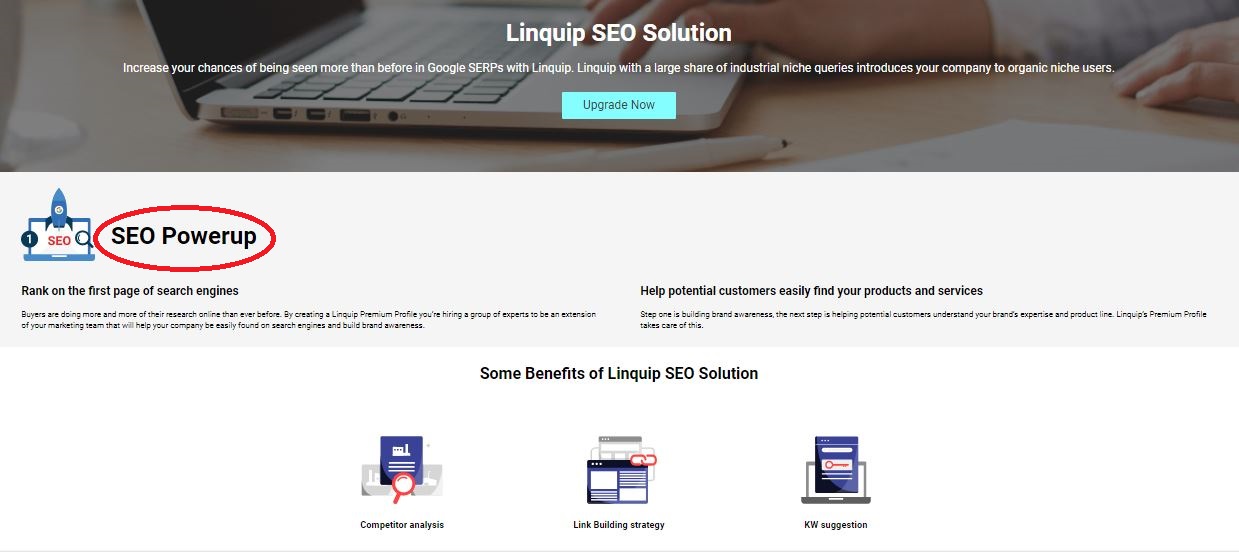 The efficiency and efficacy of this service, as well as how search engines and internet consumers perceive it, have evolved dramatically over time.
What is a Guest Post?
A guest post is an article written by a guest author and published on the blog of another website. When you publish anything on your blog, it's called a post, but when you post something on another site's blog, it's called a guest post. Writing a guest post (also known as guest blogging) is the practice of giving useful and helpful content to another person's site to get visibility, create a connection, and obtain backlinks.
Guest posts are effective marketing tactics because they help you establish yourself as a subject matter expert while also exposing your business to a larger audience. Guest blogging also builds a relationship with the site owner who will be posting the guest post and offers the writer visibility by helping her to create a reputation in a specialty.
As a guest writer, it's critical that your material is educational, interesting, relevant, and high-quality in order to optimize its potential advantages and encourage visitors to visit your website via the guest post's embedded hyperlink.
Any guest blogging relationship is widely known in the industry to comprise a guest author obtaining a backlink from the publishing website in return for creating a relevant and high-quality article for that website.
What is a Niche Edit?
A niche edit is a contextual backlink added to an already-existing, related article. These articles are old (meaning that Google has crawled the content pages for a long time), niche-relevant, have pre-existing backlink profiles, and are preferable of high quality.
Niche edits may sound like a new fad, but they've been there for a while and they are one of the most common backlink categories. Niche edits are the most comparable to guest posts of all backlinks, with a few exceptions:
Guest posts are fresh, but articles or blog posts for specialty modifications are old.
Backlinks are already pointing to niche edit pages (pre-existing link juice).
You only have control over the placement of the link/anchor text because the niche content has already been created.
Guest posts are usually more expensive than niche edits.
The purpose of specialized edits is to gain links into relevant articles on well-known websites. Backlinks with a niche edit are great for bringing your website's content up to date. Niche adjustments can have an immediate and beneficial impact on the SERPs because they're inserted into older and indexed articles that have already won Google's confidence.
You don't have control over the precise material that a niche edit is contextually put into, but you do get to choose which niche the content belongs to. As a result, specialty changes are a quick and effective way to increase your site's relevancy.
Importance of The Guest Post for Industry Niche
Because links are one of Google's most essential ranking indicators, getting a backlink is one of the most beneficial components of guest posting. A backlink from a well-known and authoritative blog can generate a significant amount of link juice.
The link can be placed in an author's bio profile or contextually integrated into the material. An author bio link attached to a guest post is a terrific method to drive traffic to your site and establish yourself as an authoritative figure.
Although having a guest article go viral is ideal for everyone involved, it isn't required for it to be valuable. The article should be between 500 and 2500 words length (at least as long as equivalent content elsewhere), as well as being entertaining and instructive.
When writing a guest article, keep the following guidelines in mind:
The article should be well-written and educational for the target audience.
It should be between 500 and 2500 words long and well-structured and formatted.
If at all feasible, it should be niche-relevant.
Include information that will entice readers to share it on social media.
Include contextually relevant outbound authority links.
Spam sites should be avoided at all costs.
A guest article may be written by anybody, but not everyone can write a good one. Guest postings can be either compensated or unpaid. For additional information on how to enhance the value of your guest post, see our article on guest blogging best practices.
How Do I Get Guest Posts?
Let's go through the approach of landing a guest post step by step:
Find the most appropriate websites
You're looking for websites that cover themes that interest you. Look for sites that are related to your website or that are about a topic in which you are an expert. Find blogs that may appeal to your target audience or that produce information that your readers are interested in reading. You can also use an audience overlap tool to find out what other topics the target audience is interested in and identify websites that draw a similar audience to a target site.
Examine the referring domains of your competitors
Use a research tool with a referring domains report to see what sites are linking to your competition. A referring domains report lists every backlink on each linking website's referring page that points to a target site, as well as all the referring domains that lead to each linking domain. This provides you with a lot of suggestions for websites in your field that would be interested in supplying you with a guest post opportunity because they have already done so for your rivals.
Keep up with other bloggers by subscribing to their feeds
It's a good idea to follow in the footsteps of busy guest bloggers on niche-relevant websites to find prospective possibilities. Frequently, these authors will share their articles on social media. You may just follow them on Twitter and keep track of the websites for which they write.
Reduce the number of guest post sites on your list
This is when you'll sort through the list of websites you found during your initial search and choose the finest ones to meet your needs. To begin, check to see if a website permits guest articles. Then you must ensure that the website attracts and receives a sufficient quantity of traffic from your target demographic. You should also ensure that the website is trustworthy and produces high-quality information (e.g. high ranking sites).
Look for content gaps
You should go over each of the websites in your target list to see if there are any gaps in content. Finding topics that haven't been written about is the key to filling content gaps (including any type of linkable asset). This will boost your chances of landing a guest post, especially if your topics are topical and valuable.
Develop content ideas
After you've decided on your target sites and found any content gaps, come up with a list of particular themes to write about. They should be themes about which you feel confident writing and which demonstrate your experience. They should also be related to the blog and provide value to the intended audience. To find valuable tools for content discovery and keyword research, check out these Ahrefs alternatives.
Craft a guest post pitch
Most natural websites don't just toss out guest post opportunities like candy, so you'll need to approach a website owner or publisher to seek one. This is when you'll need to construct a polished guest post pitch.
The pitch doesn't have to be complex, but it should grab the reader's attention, provide value, and clearly state your goals. You should try to locate an editor's, blog manager's, or webmaster's direct contact information. Be personable and persuade the reader that you will bring value to their lives by describing the advantages of working with you. Make sure you're familiar with the website's culture and topic, as well as any guest posting requirements that may exist. Demonstrate your abilities by submitting samples of your work.
Buy them
Hiring a professional writer, placing orders with a content writing service, or contracting with an SEO firm are all feasible solutions if you don't have the time or interest to create guest posts yourself.
There are several content writing sites, such as ContentPit, that offer articles in bulk. There are also a lot of freelance content writers that will produce guest posts for you. Finally, there are SEO businesses that specialize in link development and offer guest post services that take care of everything for you.
How Do I Get Niche Edits?
You may personally obtain topic edits by contacting websites and attempting to negotiate a deal for them to include your backlink in a related piece, or you can buy niche edits from link-building pros. Finding sites that will add a specialty edit for you takes work, but it is possible. You should look for websites that connect to information that is comparable to what you have on your website. Then you'll need to contact someone connected to the website to see if they're interested in working out a contract with you.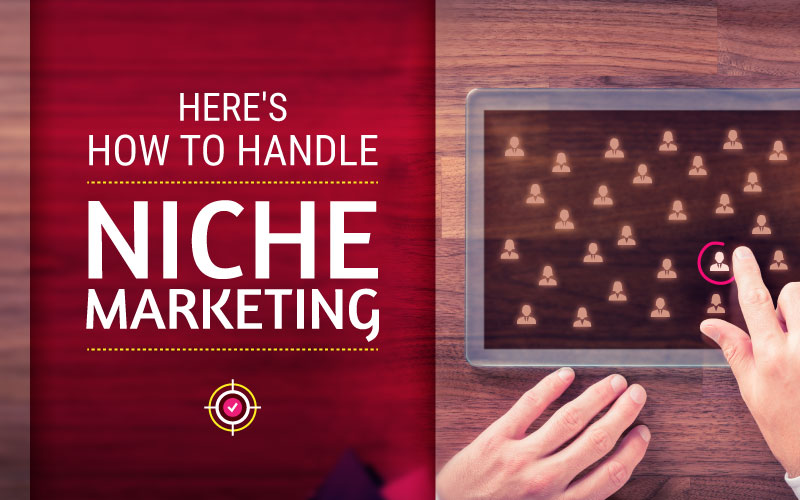 In this sense, manually obtaining niche edits is similar to guest post outreach. You'll need to contact a large number of individuals and, ideally, become friends with some of them. When it comes to business, trust and friendship go a long way.
You may either pay the website owner directly for a link insertion or swap services in exchange for one. You might make it appear as though you're attempting to acquire a guest post opportunity when, in fact, you're requesting a basic niche tweak. Purchasing specialized edits is by far the most convenient method of obtaining them. Link building experts, such as an SEO firm, have already built a network of legitimate and trustworthy websites specialized in specialty editing.
Furthermore, the sites have previously been inspected and are certain to provide results. These experts ensure that websites have strong backlink profiles and that connecting pages aren't spreading their link juice too thinly by using several outbound connections. All you have to do now is pick a specialty and arrange the connections.
Why Use Our Guest Post Services on Linquip?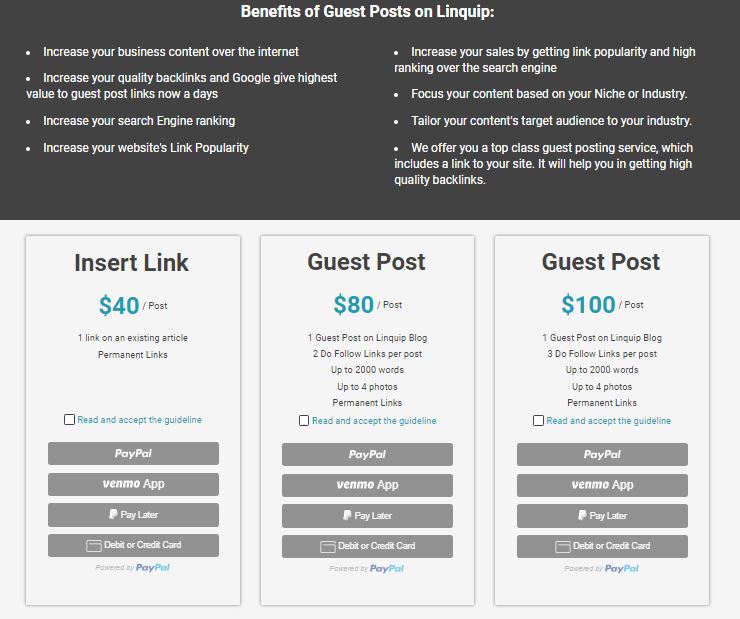 Niched Traffic
Every guest article from your industry is published on a content website or blog. Our approach to reaching out to bloggers is entirely manual on the Linquip Platform. As a result, you can be confident that the individuals that access them are interested in your industry. As a result, you may anticipate receiving direct traffic from these backlinks.
Targeted Audience
Each blog or website dedicated to guest writing has a certain theme, topic, or industry in mind. Obviously, when you submit an article on one of these websites, the content reaches your target audience. As a result, your company will receive more qualified leads.
Brand Strengthening
Using websites related to your business to publish useful articles with links back to your website is a terrific method to demonstrate your expertise in your industry while also increasing your brand's reputation. It will be simpler to acquire your potential clients' confidence.
Increased Exposure
When your piece is published on a prominent guest post website, you have immediate access to the site's traffic, increasing your online visibility. More individuals will become aware of your brand and company.
Authority Building
Links from reputable sites that point back to your website will be noticed and ranked by Google. The greater your domain authority (DA), the more popular your website will be on Google. This is true for both the host and your own websites.
Rank Improvement
The reputation of your backlink profile is enhanced by quality websites and valuable content. When you have quality links leading back to your website created by our guest blogging services on Linquip Platform, the rating of your pages and keywords will improve. Of course, the technical and on-site aspects of your website's SEO must also be addressed.
Our Professionals on Linquip
Learn more about the members of our team on Linquip. You may reach out to them and obtain a free website SEO audit report as well as our SEO plan for increasing traffic and revenues on your website.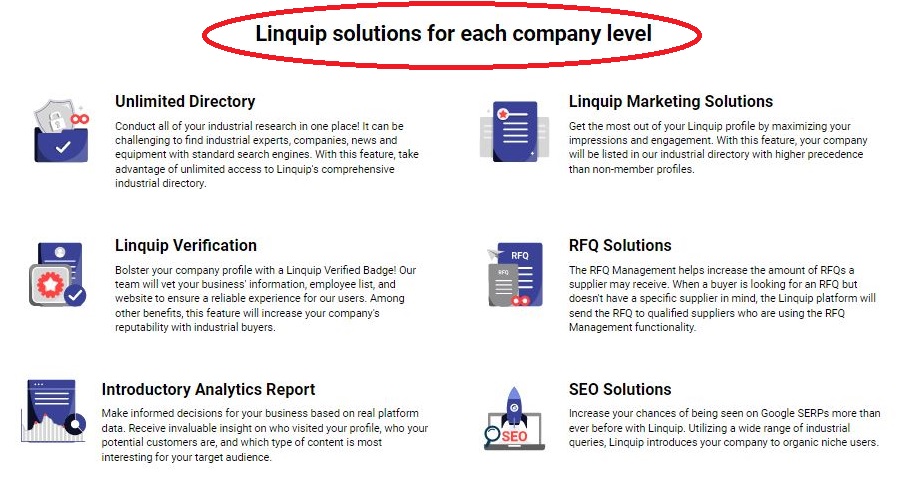 What Recommends Our Team?
Resources
We have the tools, skills, and expertise to create and implement the ideal SEO plan and guest posting services for your website on Linquip Platform.
Efficiency
We regularly track outcomes, gather and analyze data, and fine-tune our processes and efforts to obtain the greatest possible result in the shortest amount of time.
Results
Because we are confident in our talents and work techniques to generate and optimize the results achieved by our services on Linquip, we guarantee SEO results or your money back.
GUEST POSTING SERVICES ON LINQUIP
Customer Business Analysis
This phase of our guest posting service will necessitate your assistance. We'll work together to examine your company so that we can completely comprehend it. This procedure will enable us to comprehend your website's SEO requirements, as well as your target audience and any other information we may want.
Traffic Magnet Topics
We'll conduct extensive research and, in collaboration with you, select the themes that will generate the maximum traffic from guest articles. We'll come up with a customized strategy to help you get the most out of the content.
Competitor's Website Analysis
We'll look into your competitors' websites to see which ones are the greatest hosting on the Linquip Platform. This information will also be included in our blogger outreach services.
Customer Approval Milestone
You'll need to review and approve the guest blogging plan once it's completed. Before the article is published, you must also approve the final version.
Publication Report
Following the completion of the paper, we will begin contacting potential host websites based on our findings. It usually takes two weeks for the articles to be published. You will also receive an Xls file with the completed work.
Results Monitoring
The final phase is a detailed examination of the outcomes generated by the guest blogging packages. You will receive all of the reports we provide, as well as recommendations with tailored tactics to improve your website's SEO performance.
Summary
A guest post is an agreement between a website owner or publisher and a guest author in which the author produces an article for the website's blog in exchange for a backlink (or author bio section). Because they are regarded as contextual and relevant, guest posting can yield high-quality backlinks that can help increase rankings. To maximize the advantage for all parties involved, it's critical to produce high-quality material on the most reputable websites feasible.
Niche edits, on the other hand, are contextual links put into relevant, pre-existing articles. They are often less expensive than guest posts, and they can provide good effects more quickly because the referring pages have already been indexed and trusted by Google.
Guest articles, although being relatively new, may generate more referral traffic than specialist edits and provide more personalized, highly relevant material. Guest posts and specialized edits are both powerful links that are commonly employed in the SEO business, and they should be used in tandem as part of a varied link-building strategy. So, we recommend you to use the Linquip Platform to improve the rank of your website.
Read More on Linquip