This post aims to discuss Linquip B2B marketing strategies for improved conversion rates that can be used by industries and manufacturing firms seeking to increase sales and revenues. So, if you want to learn more about Linquip's marketing services for businesses, we recommend reading this article until the end.

In this regard, Linquip helps you introduce your products in an industry-focused B2B platform and create a profile page for your products, as well as add any marketing content, audio, video, etc. With Linquip, you can share your technological innovations and advances with the world. As a result, Linquip enables you to gain more exposure to develop loyal fans.
Terminology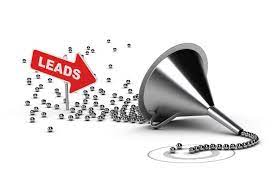 To implement B2B marketing conversion rate tactics effectively, we need to have a clear understanding of the following terms:
B2B Marketing
A business practice called B2B marketing involves marketing products and services to potential clients. Business-to-business marketing differs from B2C marketing in that instead of focusing solely on consumers, it targets other businesses. 
The first thing prospective clients see when it comes to B2B marketing is your website, and that first impression will either convince them to want to learn more or make them hit the back button to look for your competitors.
Conversion Rate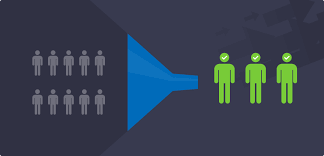 Among all visitors, this is the proportion of users who make the desired action, calculated as the number of conversions divided by the total number of visitors. You can analyze the conversion rate when a visitor finds your site through a search engine, email campaign, or advertisement; engages with your content (e.g., downloads a white paper, registers for a webinar, listens to a podcast), submits a proposal request, or initiates a chat with you through your website.
Thus, B2B conversion rates exist when decision-makers complete the steps on the website or call for action and convert to customers.
When it comes to conversions, what challenges do organizations face? What you might not know is that these challenges are sometimes as simple as,
The website does not have proper navigation.

Personalization is not being offered to decision-makers.

Some links on the CTAs do not work.

Emails go unanswered.

The lead generation system is inaccurate.
Such errors are common among organizations. When all the above factors are complied with, and conversions still do not take place, that is concerning. A problem may exist with the way the conversion rate optimization approach is applied within the organization.
In most cases, B2B conversion rates are lower than those for B2C – typically between 2.23 and 4.31%. However, there are several factors that affect the conversion rate. This post explores some of the most effective tactics Linquip provides B2B clients to increase conversion rates.
B2B Marketing: Tactics to Increase Conversion Rates 
A B2B marketer's job is to generate quality leads that lead to sales. As the first step in that process, achieving desired consumer actions (conversions) is critical, so increasing your conversion rate is imperative. There are many different theories and strategies for increasing these numbers. Read through the following and develop your perspective.
Get to Know Your Audience
Once visitors land on your site or the relevant page, track their behavior. Pay attention to details like,
What is their average amount of time on the page?

Do they click the CTA or navigate the page?

Are they completing the form or stopping and returning after filling out certain details?

Do they interact with the chatbot? What questions do they ask?

Which platform is the best for generating leads?
Every person who lands on your website has a reason for their behavior. You must develop a plan and determine how to approach prospective clients. By understanding their needs, you can offer them better service. 
Getting your customers to stay onboard with you and your content is only a matter of a few conversations away! That's one of the best ways to increase conversion rates.
The Linquip Introductory Analytics Report allows you to make informed business decisions using real platform data. Discover which type of content is most popular with your target audience, who is visiting your profile, and what type of content your visitors find interesting.
Offer a Conversion Opportunity
An opportunity must be presented in order to get a conversion. Although it seems obvious, organizations often lose conversions simply by not providing prospects with a conversion process. Many people assume these opportunities must be complex or specific to be successful. In order to create high-quality conversions, compelling offers are required; however, you can start with something simple — a simple bait and switch will garner you more conversions than you expect.
Conversions will increase if you offer an obvious conversion opportunity. In order to increase your B2B conversion rate and attract prospects, make it clear how and where to convert. Use callout boxes, buttons, and pop-up forms, instead of just hyperlinking to landing pages.
A supplier can benefit from Linquip's RFQ Solutions that increase the number of RFQs received. Linquip sends an RFQ to qualified suppliers who are using the RFQ Management functionality when a buyer requests an RFQ but does not have a specific supplier in mind. As a business, you can also benefit from Linquip SEO solutions that include Link Building strategy and page and content optimization.
Linquip offers Sponsored Services as well. It makes it easier for your product, service, or brand to be discovered whenever your customers are looking for solutions. Additionally, you can expect to receive quotation requests for provided services through Linquip RFQ software from multiple companies across multiple industries and regions.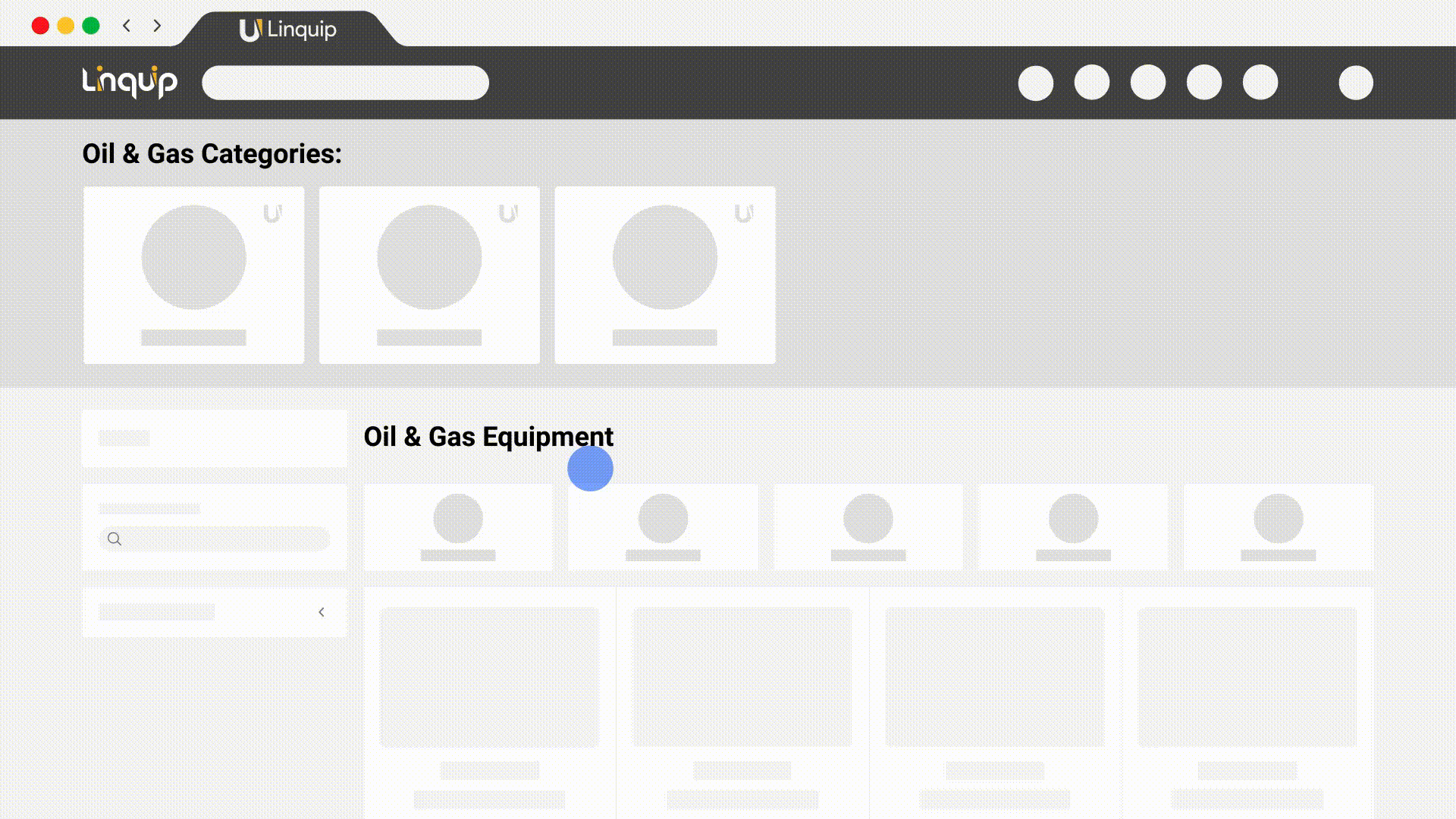 Adapt the Conversion Opportunity to the Content
Your B2B conversion rates will skyrocket if you create conversion opportunities that match the webpage topic. Creating new content or reimagining existing content can help you accomplish this. The creation process involves some analysis and research into search intent, but it is worth it. The actions you may take will depend on your resources.
Organize existing content strategically

: Consider where your existing content like eBooks, white papers, or interactive tools could be helpful to readers. Some organizations focus on pushing these pieces through paid platforms, but you may as well showcase them across your site as well in order to drive organic conversions.

Streamline bulky content

: If you have large pieces of content (like eBooks), make them digestible by breaking them down into smaller articles or making them interactive and then placing them on your website.

Develop new content based on prospect interests

: Discover which pages get the most organic visitors. In this way, you can figure out how your brand is being found and what your audience is interested in. Look at the search intent for these pages and determine where the topics land in the sales funnel. Do your top pages include product pages? Are you comparing two specific solutions in a blog post? 
Analyze what your visitors are looking for, determine if they are prospective buyers, and determine if creating new content is worthwhile. To see if it is worth it, offer a piece of upcoming content that people can sign up for. In the event that your B2B conversion rates for that page increase substantially and the leads are of good quality, then go for it. Remove conversion opportunities if none of the leads are interesting.
Linquip offers specialized content creation services for users. For more information, see Linquip Marketing and Advertising Solution.
Track Everything
Data should be gathered from lead generation platforms, social media, website tracking, interactions across various channels, and click-through rates, among others. Utilize this measurable data to adjust the content, style, products, and everything else that matters. You should also highlight the things customers are interested in.
Do not improvise or change what you haven't measured. Spend time and resources on relevant improvisations of your content in accordance with the received data. This will increase customer retention and brand loyalty. You show customers that they are valued when you take appropriate action based on their needs, comments, and reactions.
While data analytics are important, a significant percentage of B2B marketers cite poor data quality as a major barrier to B2B lead generation.
Make sure all your data is measurable and analyzed. Regularly updating your B2B lead generation site will increase conversion. This will also enable you to adapt seamlessly to market changes.
This is where Linquip's Analytics Report comes into play.
Easy Conversions with a Simple UX
Ensure your website has easy-to-use conversion opportunities as you add more and more conversion opportunities. The prospect doesn't want to click through numerous pages or fill out several separate forms to receive the information promised. When too many steps are required, many people give up. Here are some suggestions:
Forms embedded in the page text

: These are ideal for conversions that require only one form field (such as business email) and do not require any action other than clicking a button.

Click-to-pop-up forms

: These forms appear when prospects click on the Call to Action (CTA) buttons. They are best suited for requesting more information and requiring more fields. As a result, they are less click-intensive than sending someone to a separate page, but they require more effort from prospects than embedded forms.
You can track customer behavior and conversion rates more effectively when you use the right CTA buttons. You should include a CTA with every piece of content. For instance, when offering different services, there should be a variety of CTA buttons. 
Beyond organization, you should also make sure your CTAs are visible, copywritten to be persuasive, and, above all, provide users with a compelling reason to click and convert.
Pop-up forms

: These forms appear after a person spends a certain amount of time (for example, 30 seconds) or if they scroll a certain amount (for example, 75% of the screen). It's good to grab prospects' attention, but it can also be annoying, so be careful with them.
The Linquip platform brings together manufacturers, service providers, and market experts to form a network-based ecosystem. It acts as a value chain for all the key players in this society by providing a high-level industrial ecosystem. Moreover, Linquip digitally modernizes industrial equipment space marketing procedures through the B2B platform backed by an enriched database. Thus, Linquip enables manufacturers and service providers to connect with their customers through a single platform.
Linquip's Directory of Companies ensures that your brand is top of mind when customers browse and discover companies. So, with a Linquip Verified Badge, we will verify your business details, employee list, and website to give our users a more trustworthy experience. This feature will boost your company's reputation among industrial buyers, among other benefits. Moreover, through Linquip's Companies, all prospects have easy access to requesting quotes to connect with your company, increasing the likelihood of a successful sale.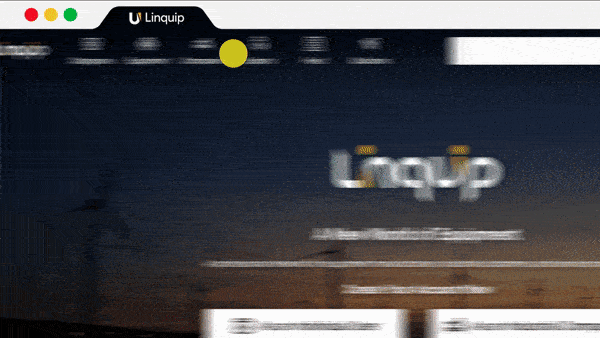 Speed Up Your Website 
Users search for questions and queries using Google before visiting your website. When they reach your site, and it does not load within 3 seconds, they will leave. The speed of your site is critical. According to Google itself, 53% of users leave a website if it doesn't load quickly.
You are more likely to be found in Google SERPs with Linquip SEO Solution than before. Here are some of the objectives we can help you accomplish:
Be found on page one of search engine results.

Ensure that your products and services are easily accessible to potential customers. 

Assess your website's technical aspects.

Boost the speed of your website.
Check Out the Competitors 
Take a look at your competitors. If you keep an eye on them, you might be able to change a few things to boost conversions. Take note of how they guide you through their sales funnel, pricing, marketing efforts, and landing page copy. If you follow them on social media and sign up for their email newsletter, you will stay current on all activities.
Linquip connects different industrial and business sectors, giving every company access to information about its competitors' services, products, pricing, and marketing strategies. We also provide competitor analysis through Linquip Search Engine Optimization.
Retarget Your Customers
You might have tried all the digital marketing strategies and are still having problems converting leads. Then maybe you should consider customer retargeting. As a matter of fact, 1% of the people visiting your website will make a purchase, whereas 5% will leave the funnel after downloading a lead magnet. Some of them don't purchase due to uncertainty about the purchase or other reasons. Then you should definitely retarget them if you have their contact information.
There's always the temptation to try to get as many conversions as possible, but your best chances are with those who have already made an effort to get to the bottom of the sales funnel. Using retargeting is one of the best ways to return customers who would not have otherwise purchased from you. Retargeting does require some effort, but it can increase conversion rates significantly.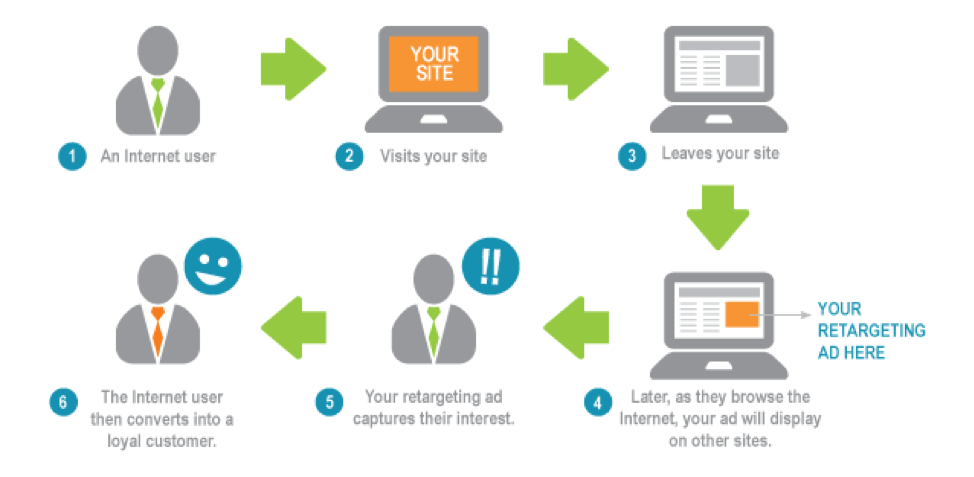 Focus on Education Instead of Selling 
Google's primary goal is to provide information to people that they're looking for. It's obvious when people visit your site that they're searching for answers. Therefore, how you respond to their questions is crucial. There's a difference between demonstrating product knowledge and explaining it to the readers. Your informational content should be tailored to user needs without showing off too much of your writing ability. Getting the message across in a sympathetic manner is the main goal of your article.
Linquip Marketing Solutions make it easy for any company to educate potential customers so that by making sure their products are placed in front of the right stakeholders at the right time, they are putting their company in the best position to build a relationship early on in the buyer purchasing process. See Sponsored Product in Linquip!
Target High-Quality Prospects 
Widening your net could cost you more than it can help. Regardless of the method you use to attract leads, make sure that it reaches the right people. Just by funneling in more high-quality leads without changing anything else, your conversion rate can jump. Analyze your target market again if you haven't done so in a while. Make your efforts more effective.
It is common for buyers not to be aware of all the suppliers they have available to them. By using Linquip Marketing and Advertising Solutions, you make it easier for your customers to find your products. Also, Linquip's first-party data collection ensures that your posts appear to the most relevant audiences using accurate, profile-based data.
Ongoing Optimization
It's a great idea to implement these tactics to increase your conversion rates in B2B, but this is not a one-time task. Regular optimization can help you generate leads on an ongoing basis:
Consider adding, matching, or improving your conversion potential whenever you monitor which pages bring in traffic.

In addition to creating content for paid campaigns, consider how it can be used to boost conversions on your website.

A variety of UX forms should be tested to see which works best with your audience.
The professional marketing, management, and industrial experts at Linquip provide the best strategies to help you optimize the conversion rate of your B2B marketing. In this sense, Linquip marketing solutions help you get more leads, better know your audience, and receive RFQ updates early.  
Read More on Linquip