What is Industrial Advertising – Industrial advertising is used for advertising products and services to businesses that will use them. Industrial advertising can refer to advertising targeted towards manufacturers purchasing raw materials or equipment for their industrial processes, or it can apply to any business-to-business (B2B) advertising.

A well-thought-out, dynamic advertising campaign might be the difference between your industrial business's bottom line growing or stagnating. Even if you have a restricted budget, today's technologies and digital platforms make it simple to target the specific consumers you want.
What Is Industrial Advertising?
Industrial advertising is a type of marketing that is used to get a manufacturing company's business. It might promote necessary resources, equipment, or technology to keep a manufacturing company going. Even though it is not particular to the manufacturing business, industrial advertising can relate to any B2B advertising. 
How Industrial Advertising Works
Purchases are made by more than just individuals. Every company is both a buyer and a seller. A corporation with an office, for example, will need to acquire computers, industry-specific software, and engage a cleaning service. Mowers, shovels, trimmers, a cargo trailer, and other gear are needed by a lawn-care firm. Every project necessitates the use of raw materials such as pipes and timber by a building business.
Businesses, like consumers, want their purchases to answer a specific need. They like to see advertisements about answers to their issues rather than advertisements about the company selling the product.
Unlike individual customers who frequently browse around for one-time offers or irregular purchases, corporations frequently require the same items. They seek a long-term partnership with a vendor so that obtaining the products they require becomes a predictable component of their business strategy.
The goal of industrial advertising is to interact with companies and persuade them to buy something. Industrial advertisements are used to attract customers, enhance sales, extend distribution channels, and raise brand recognition.
Why Use Industrial Digital Advertising
Industrial advertising is an excellent way to increase traffic and generate leads for your company. Here are some reasons why your industrial firm should engage in digital advertising:
Industrial Advertising Allows You to Reach a Larger Number of Qualified Leads
Because of the Internet's nature, digital advertising allows you to reach people all over the world. Businesses all across the globe rely on the Internet to locate and investigate the products and services they require to better their operations.
Instead of depending just on local audiences, you may reach out to companies all over the world to increase your revenue.
You Can More Precisely Measure Results With Industrial Advertising
It's much simpler to measure the return on investment (ROI) of your industrial advertising campaign and establish if you're meeting your campaign goals using online digital advertising and marketing performance tracking tools like Google Analytics.
It's also simple to evaluate your advertising ideas and enhance your campaign utilizing the large range of analytics available with digital advertising, such as measuring how many people watch or click on your ad.
Advertising In The Industrial Sector Is Cost-Effective.
When you promote online, you may obtain spectacular results with a modest expenditure.
The national cost of digital advertising space is quite low, ranging from free to a few cents per visit, and the larger reach of your web ad increases the returns.
You Can Deploy Campaigns Faster Using Industrial Advertising.
You can quickly set up campaigns using industrial digital advertising. When you use digital channels, your ad is live as soon as you press the publish button, and you can start driving traffic to it. Additionally, you can track the success of your ad as soon as it goes live, so you can know if it's delivering useful results.
You Can Target The Relevant Firms With Industrial Advertising
You have more control over who views your adverts with digital advertising. You define your target demographic while running digital advertising campaigns. Digital advertising allows you to contact individuals who are most interested in your business through keyword and demographic targeting.
You may also quickly customize the ad to the businesses you want to target. You can send relevant ad content to the right people at the right time through personalization.
You May Compete With Your Competitors Through Industrial Advertising
You're lagging behind your competitors if you don't invest in industrial advertising. Digital advertising is already being used by your rivals to target consumers who are interested in their products or services. You're losing important leads to other firms if you don't use it.
You'll reach more interested leads for your business and compete with other industrial enterprises if you engage in industrial advertising.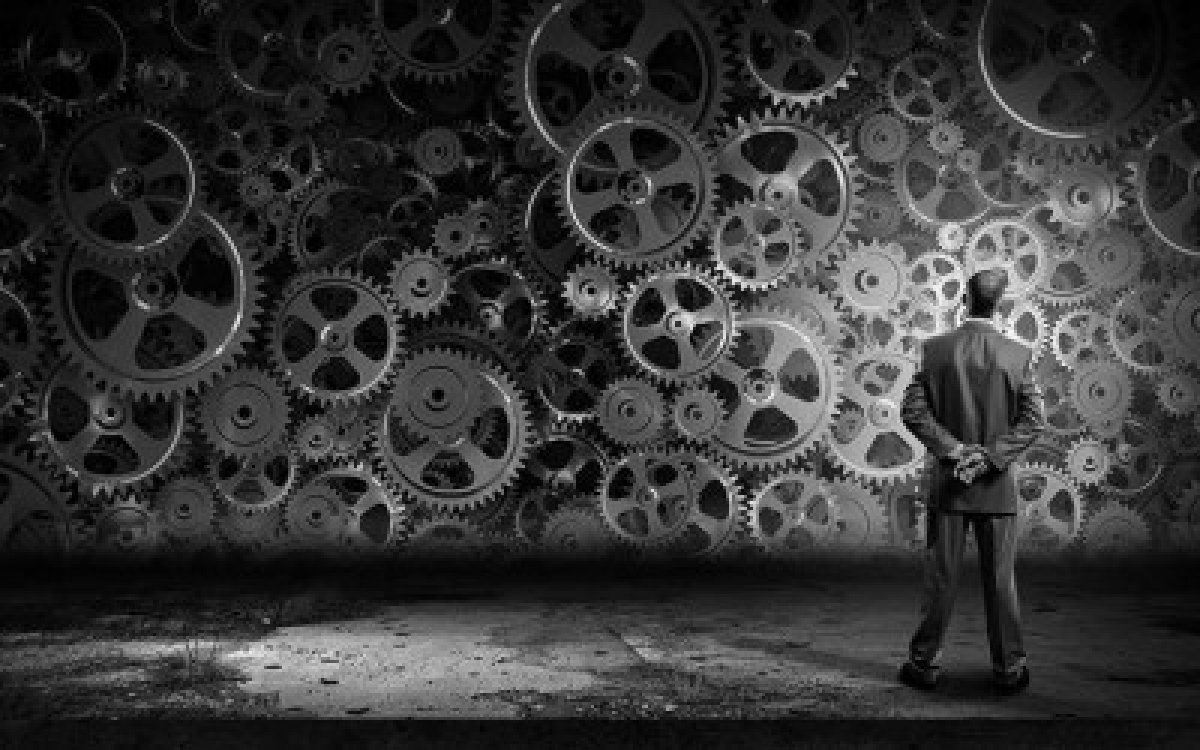 Types Of Industrial Advertising
Traditional industrial advertising methods include placing ads in trade magazines or sponsoring a booth at a trade fair. Businesses are moving their trade show dollars to online initiatives as in-person trade exhibitions are suspended indefinitely as a result of COVID-19. 
Video Advertising
In the world of advertising, videos are still a potent and popular technique. Visitors will be more interested and likely to make a purchase if you use creative videos. "87 percent of video marketers said that video delivers them a good ROI – a world away from the abysmal 33 percent who felt that way in 2015," according to Wyzowl's Video Marketing Statistics 2021 Report. According to the same study, 84 percent of individuals were persuaded to purchase a product or service after seeing a brand's video.
According to HubSpot, the success of digital advertising nowadays is determined by how customized they are. That's because the more times a person sees an ad in a retargeting campaign, the higher the conversion rate. Retargeting, also known as remarketing, is a type of internet advertising that keeps your trademark in front of customers after they leave your website.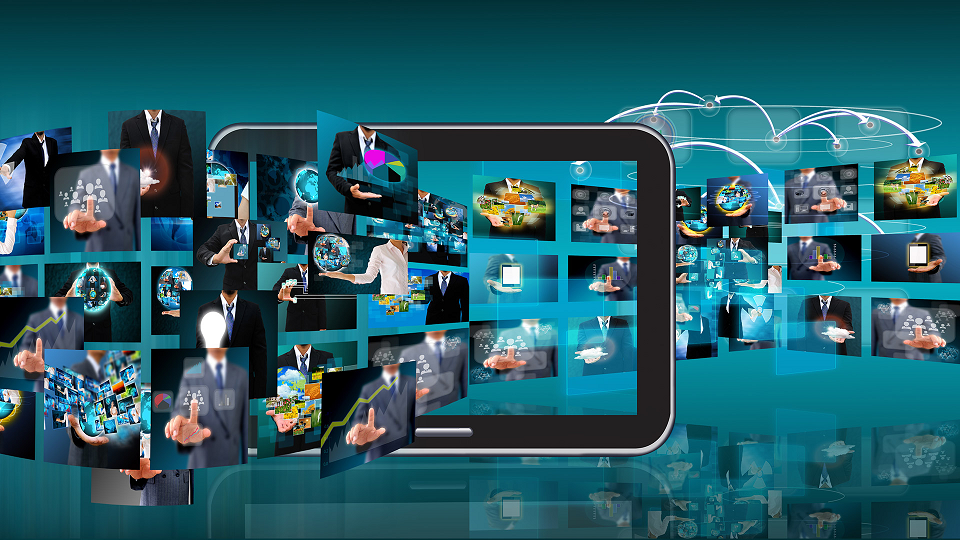 Display Advertising
In your normal internet browsing, you're likely to come across a remarketing display ad rather frequently. Almost every website has display adverts at the top, side, and in the midst of the text. According to Google, advertising on their Network — which includes over 2 million sites — allows you to reach over 90% of internet users.
When you visit our corporate area on Linquip.com, you'll see a display ad for two sponsored events and brands. Linquip.com's display advertising helps you build your manufacturing brand by keeping you in front of our engaged and motivated buying audience wherever they are on the platform.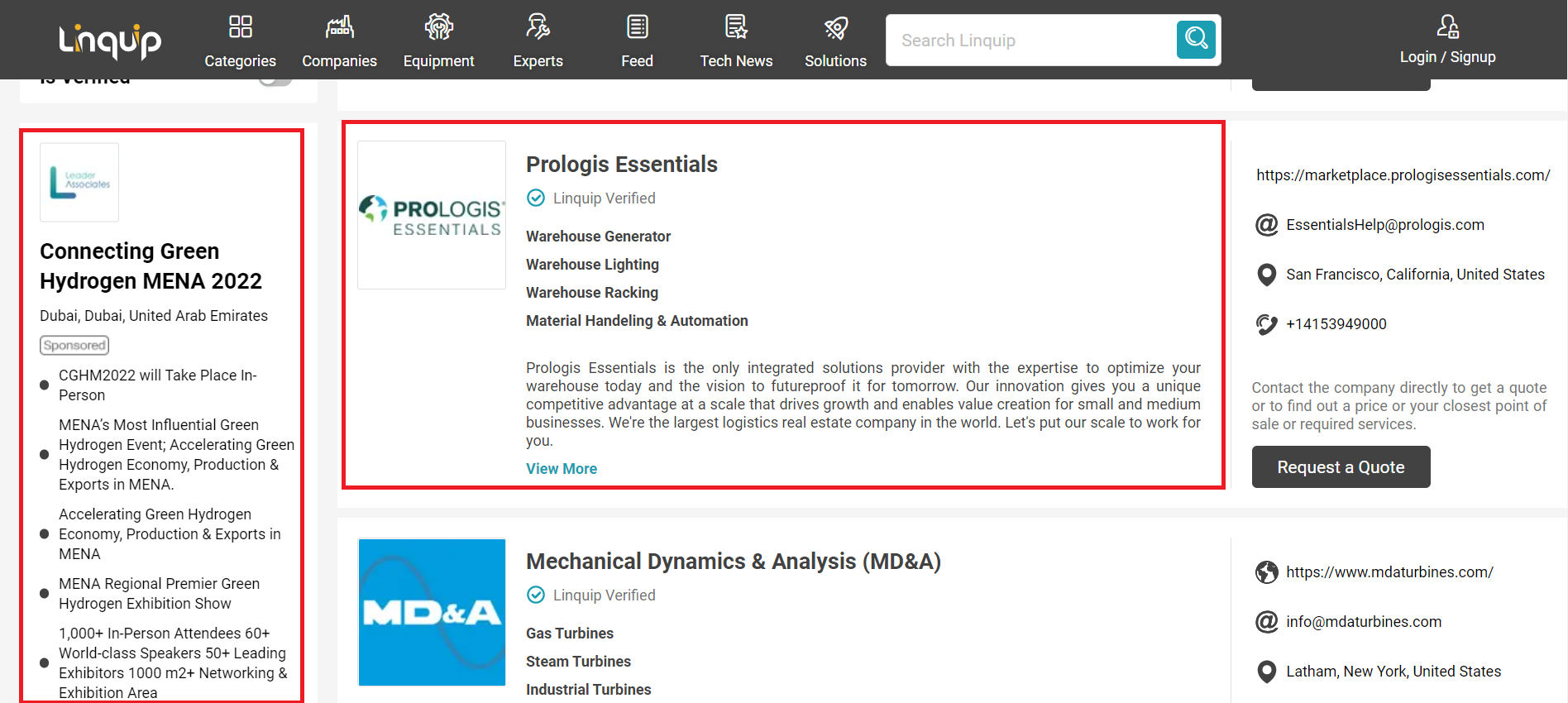 You can utilize targeting filters to help get your advertisements viewed by specific sorts of individuals, just like you can on the Google Display Network. The most popular forms of advertisements we see manufacturers utilize are video ads, display ads, and search ads, but there are also phone ads and mailing list ads.
Email Newsletter Advertising
Being present everywhere your customers are is one of the most fundamental advertising guidelines. Manufacturers who send out an email newsletter to targeted, opted-in professionals in areas such as aerospace and military, automotive, electronics, and food and beverage.
What Is The Best Way To Get Started With Industrial Advertising?
To establish a good industrial advertising plan, you must follow the same processes you would for any other sort of advertising. Let's take a look at three simple steps to get started with industrial marketing:
1. Determine Your Objectives
Establish what you want to achieve with your industrial advertising strategy before you begin. Do you wish to increase your website's sales, subscriptions, or traffic?
To produce more targeted and successful commercials, you must first establish the aim of your industrial advertising efforts.
Also, think about how you'll track your progress. Determine the key performance indicators (KPIs) you'll track to see if you're on track to meet your objective. Your industrial advertising strategy will stay focused and targeted if you have a clear, achievable, and quantifiable aim.
2. Determine Who Your Target Audience Is
You want your campaign to appeal to your industrial audience, and in order to do so, you must first identify who your target is so that you can tailor your message to their preferences. You identify an ideal consumer by constructing marketing personas, which include characteristics such as:
Gender

Age

Occupation

Interests

Online habits
You can reach the correct individuals with your adverts by analyzing your target audience. It will assist you in getting better outcomes from your marketing effort.
3. Figure Out What Your Value Proposition Is
To run an effective industrial advertising campaign that engages other businesses, you must first understand what benefits your product provides to businesses and how it differs from your rivals.
You should also figure out what distinguishes your brand from the competition in terms of accomplishment and trustworthiness.
Ethics in Advertising
A system of moral rules that regulate a person's behavior or how an activity is carried out is referred to as ethics. Advertising, on the other hand, refers to a method of communication between a vendor and a buyer.
As a result, advertising ethics refers to a set of well-defined standards that regulate the methods in which the vendor and the buyer communicate. The most significant aspect of the advertising industry is its ethics. Although advertising has numerous advantages, some aspects do not adhere to advertising's ethical standards.
An ethical advertisement is one that does not deceive, makes no false or fictitious promises, and operates within the bounds of decency.
Nowadays, advertisements are more overdone, with a lot of puffing. Advertisers appear to be unaware of ethical standards and beliefs. They just do not comprehend and are unable to distinguish between what is true and what is incorrect.
Advertisers' primary goal is to increase sales, get more consumers, and generate demand for their products by providing a well-designed, puffy, and colorful advertisement. They say that their product is the greatest, with unique attributes that set it apart from the competition, as well as being more cost-effective and useful. However, the majority of these advertisements have been discovered to be deceptive, deceiving buyers, and are unethical. The finest example of these sorts of advertising is one that offers nighttime snacks for kids; they employ coloring and glue to make the goods seem shiny and appealing to customers watching the commercials on television, convincing them to buy the product without hesitation.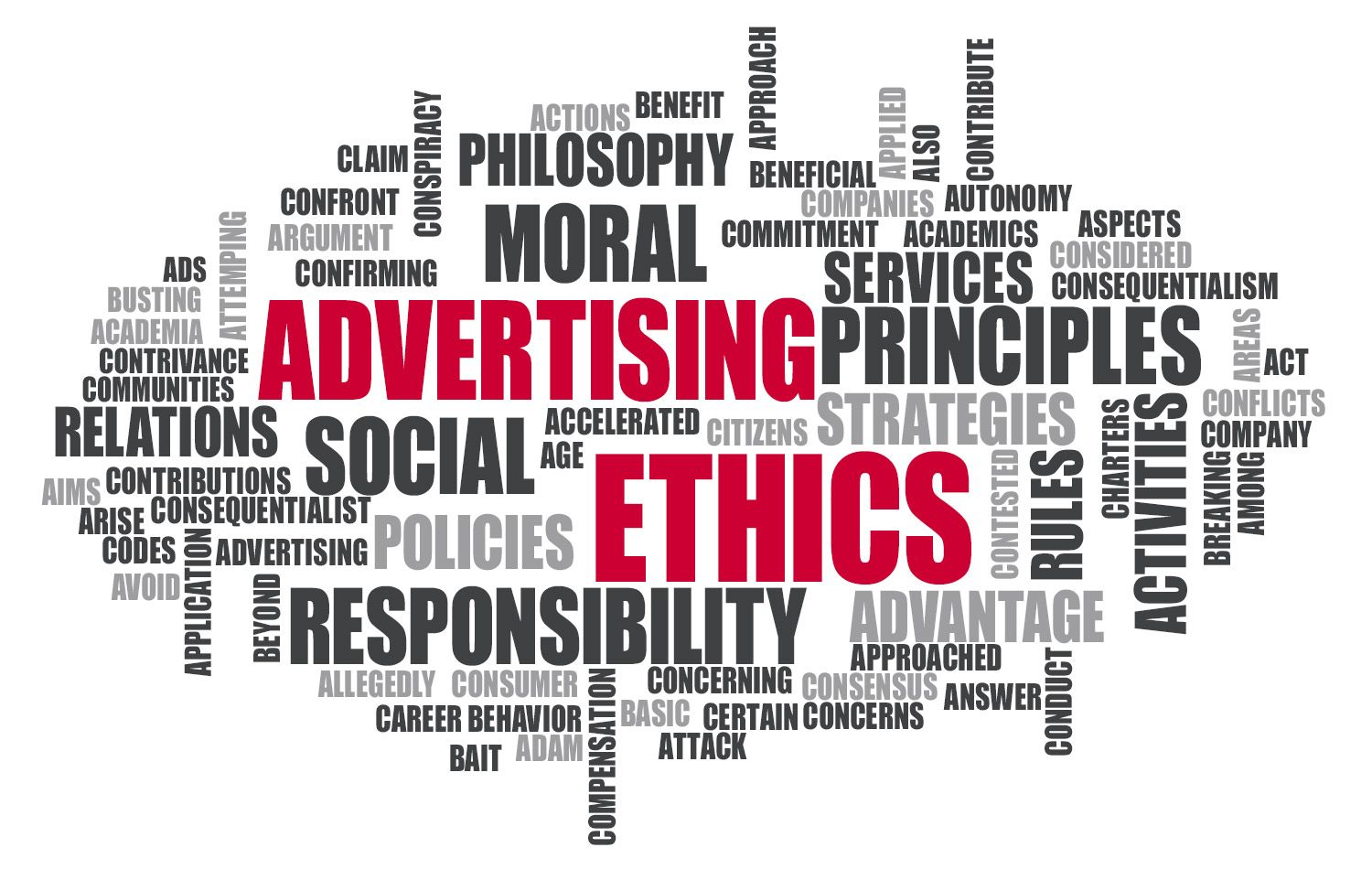 Advertising ethics are inextricably linked to advertising's goal and character. To establish the product's advantage, it's sometimes essential to exaggerate the commercial. For example, a sanitary napkin advertisement illustrates a napkin being placed in a river by young girls and soaking up the whole river's water. As a result, advertising's sole objective was to tell women about the product's excellence. Obviously, every lady understands that this is impossible, but the ad was allowed. This does not imply that the advertisement was immoral.
What we think has an impact on our ethics. Advertisers that believe that their clients will comprehend, be persuaded to think, and then act on their commercials will have good outcomes, and the ad will not be considered immoral. However, suppose advertisers feel that they can deceive their clients by showcasing absurd things such as clicking fingers to decorate your house or workplace or purchasing a lottery ticket to make you a billionaire. In that case, this will not work out for them and will be considered unethical.
Ads should fulfill three moral standards, which are truthfulness, social responsibility, and upholding human dignity.
Large corporations, in general, do not lie since they must substantiate their views to numerous ad regulatory organizations. The truth is always said, but not entirely. It's sometimes preferable not to tell the entire truth in an advertisement, yet truth must be revealed at times for the sake of progress.
Given all of the aforementioned considerations, advertisers should begin to self-regulate their advertisements by:
Incorporate ethical values, honesty, decency, and legal points into their self-regulatory rules.

Keep an eye on what's going on and delete any advertising that doesn't match the codes.

Inform customers about the company's self-regulatory codes.

Pay heed to customer concerns regarding product advertisements.

Maintain transparency across the organization and system.
When all of the above things are executed, the following will occur:
Making the corporation accountable for all of its actions reduces the likelihood of being singled out by critics or regulatory bodies.

Gaining client confidence and making them trust the organization and its goods.
Linquip Solutions for Digital Advertising
Linquip is a business network for equipment manufacturers, industrial customers, service providers, industry experts, and researchers.
This open-access interactive platform allows professionals to actively improve technical material, audiences to have access to empowered data, and industrial customers to receive the most up-to-date technical information from manufacturers. Linquip is a global cloud-based network that uses an intelligent search engine to help professionals identify quality industrial equipment and services. It allows professionals to communicate with one another, cooperate, discuss, and share their experiences.
All industrial organizations may use this network to search, sort, and compare certified suppliers in real-time. Linquip provides sales intelligence services to companies in a variety of industries, including oil and gas, power and energy, construction, mining, medical, agricultural, and more. Companies may increase their pipeline and get new consumers by utilizing this online industrial platform.
Linquip offers various solutions for each company level. You can see various solutions we offer in the following figure.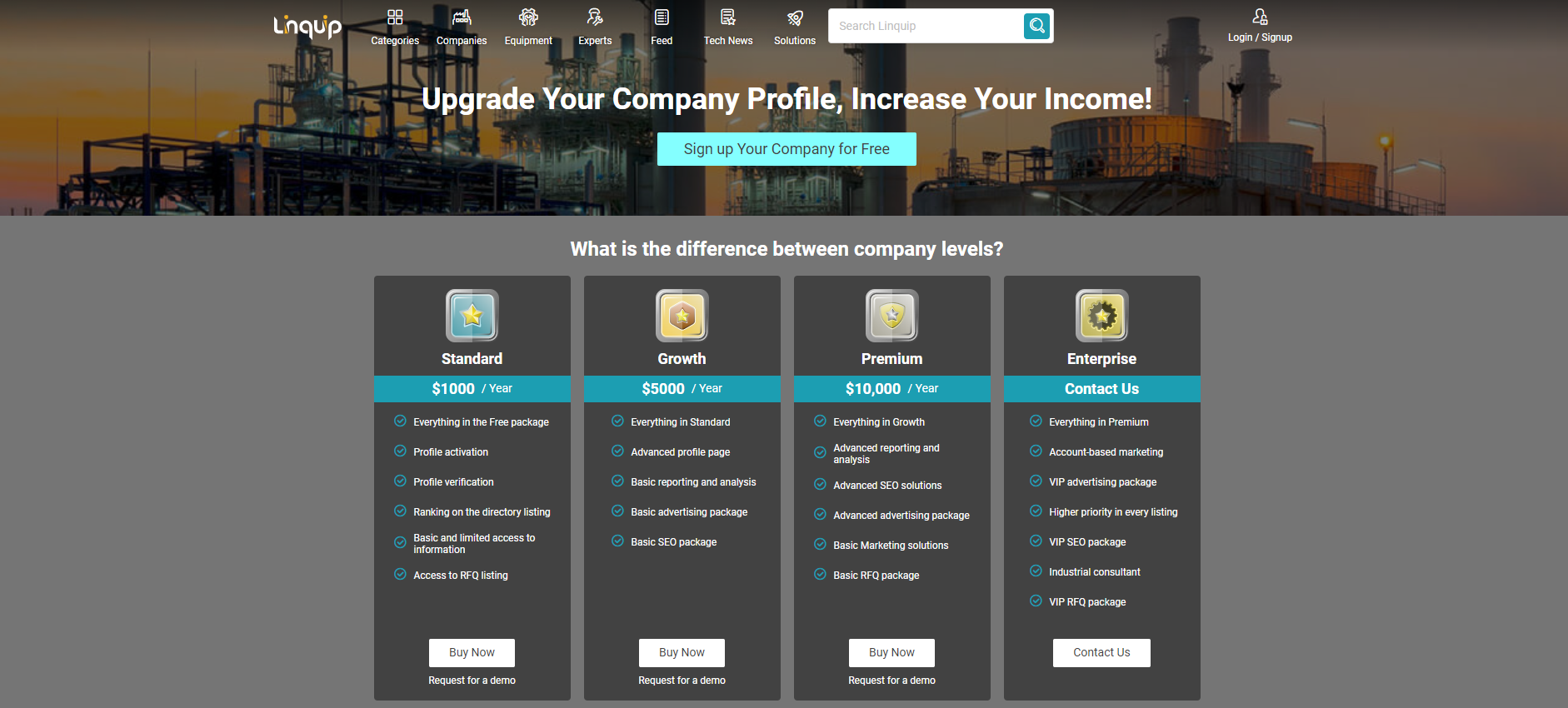 You can conduct all of your industrial research in one place! It can be challenging to find industrial experts, companies, news and equipment with standard search engines. With this feature, take advantage of unlimited access to Linquip's comprehensive industrial directory.
Besides, you are able to increase your chances of being seen on Google SERPs more than ever before with Linquip. Utilizing a wide range of industrial queries, Linquip introduces your company to organic niche users.
You can also get the most out of your Linquip profile by maximizing your impressions and engagement. With this feature, your company will be listed in our industrial directory with higher precedence than non-member profiles.
For more information on how the Linquip platform can help you boost your digital advertising, visit our Solutions section. You can use our Sponsored Brand solution to ensure your brand is top of mind when customers are browsing and discovering companies in the Linquip Directory. The Linquip platform will make sure your brand is showcased whenever a prospective customer is searching for similar companies or related keywords. Through Linquip's smart placement software your brand will be targeted to the right decision makers to ensure maximum exposure. You can also increase leads by exposing the right people to the right information at the right time.

Sponsored posts appear directly in the Linquip feed of professions you want to reach, and come in multiple formats including video, images, or articles. Using accurate, profile-based first-party data, Linquip makes sure your posts are seen by the most relevant audiences. Whether your focus is brand awareness, product awareness, product sales, etc., Linquip helps you reach your targets by making marketing easy and effective. With a user base of over 260k in-market buyers from around the world, Linquip exposes your posts to more users than was ever possible before.

We also encourage you to visit Linquip SEO Solution. You can increase your chances of being seen more than before in Google SERPs with Linquip. Linquip, with a large share of industrial niche queries, introduces your company to organic niche users.
Buyers are doing more and more of their research online than ever before. By creating a Linquip Premium Profile you're hiring a group of experts to be an extension of your marketing team that will help your company be easily found on search engines and build brand awareness.
Step one is building brand awareness, the next step is helping potential customers understand your brand's expertise and product line. Linquip's Premium Profile takes care of this.

Come join Linquip now that you know the answer to "What is industrial advertising?" and why digital advertising might improve your industrial advertising strategy.
We'll assist you in developing the most effective industrial digital advertising plan for your company. We've worked with B2B enterprises before, so we know what it takes to market to other businesses. We understand the ins and outs of online advertising.
Visit the Linquip website and talk to a strategist about our industrial marketing plans!
FAQs about Industrial Advertising
1. What do you mean by industrial advertising?
Advertising that targets businesses looking for products or services relevant to the manufacturing industry is known as industrial advertising. It also applies to B2B advertising in general, which is when one company promotes another company's products or services.
2. Which media is suitable for industrial advertising?
Print and direct marketing are the most commonly employed medium in conventional industrial advertising. Business periodicals, newspapers, technical journals, trade publications, and other print media are examples.
3. What are the 2 types of advertising?
Institutional and product advertising are the two basic types of advertising. The aim of institutional advertising is to improve the image of a company rather than to market a specific product. Advertisements emphasize the benefits of a product or service to the target audience.
4. Which type of industry is advertising?
The advertising business is a worldwide sector made up of public relations and marketing firms, media services, and ad agencies that is mostly dominated by a few international holding organizations today (WPP plc, Publicis Groupe, Omnicom, Interpublic, and Dentsu).
5. Why the advertising industry?
The advertising sector establishes and maintains the link between businesses, goods, and customers, transforming their clients' messages into successful campaigns. Advertising can encourage people to buy, boost sales, and revive the economy. However, the economy can have an impact on the advertising industry.
Buy Equipment or Ask for a Service
By using Linquip RFQ Service, you can expect to receive quotations from various suppliers across multiple industries and regions.
Click Here to Request a Quotation From Suppliers and Service Providers
Read More on Linquip