PPC and SEM Campaign Management Services for Manufacturers – As firms struggle to stay ahead of the competition and at the forefront of their industry, the industrial manufacturing sector is continuously seeing new technical developments and improvements. Similarly, digital B2B advertising and marketing methods develop and advance at a breakneck pace. However, with so many alternatives and platforms available today, getting started may be difficult – especially if you're new to the world of industrial marketing.

Some of the most frequently asked questions at Linquip contain acronyms like SEO, SEM, and PPC: What is the difference between SEM and PPC, and how can they help your business? Linquip's PPC and SEM Campaign Management Services for Manufacturers are granular and customized to target the appropriate individuals with enticing offers at the right time. That's how we get things done.
What Is SEM?
All digital marketing strategies, whether free or paid, fall under the umbrella of Search Engine Marketing (SEM). The ultimate purpose of SEM is to improve the visibility of your company's website on search engines, such as Google, Yahoo, and Bing. Google is the most popular search platform, and SEM is often known as search marketing.
SEM encompasses search engine optimization (SEO) and pay-per-click (PPC). The majority of new visits to a website come from a Google search, hence SEM has become an important aspect of a company's marketing strategy. This creates a marketing opportunity for manufacturers: consumers are studying you online, and because they submit search queries to discover information, they are in the ideal position to receive marketing messages (but make sure your material connects with them, otherwise they won't click!)
What is PPC?
Paid marketing — a strategy that targets consumers online based on their interests or purpose through diverse strategies like display advertisements or pay-per-click (PPC) — is becoming more popular among manufacturers and industrial enterprises. PPC is a must-have for any inbound strategy since it allows B2B marketers to contact their target audience and generate leads based on their search over time.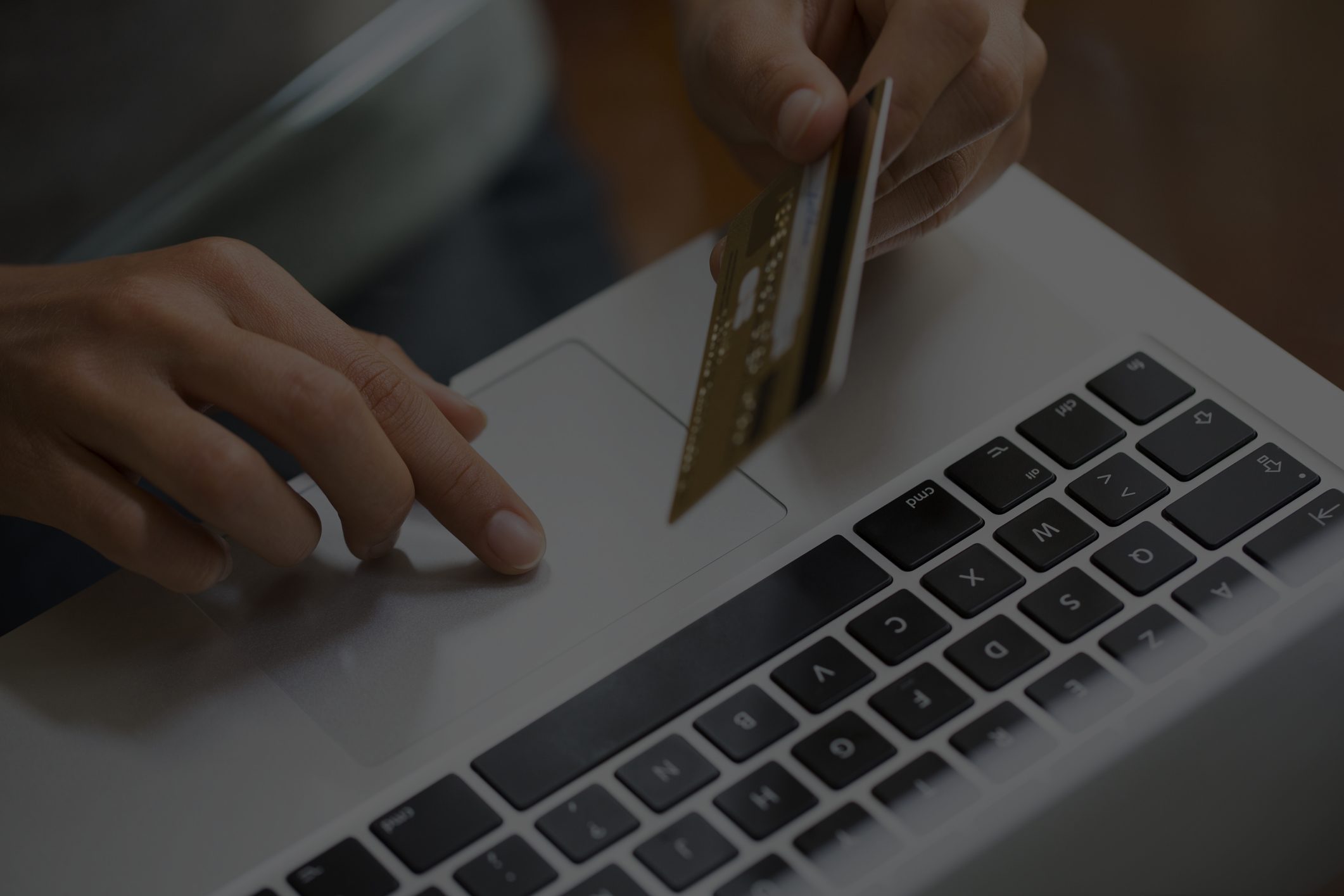 One of the most appealing features of paid marketing is the massive quantity of data you can gather to make decisions and enhance the success of your campaigns. The more you know about your target market, the easier it will be to promote and sell to them. Who wouldn't want that for their company's profit margins? However, gaining a conversion through PPC that is profitable requires careful strategy and execution.
Most business owners are hesitant to participate in paid advertising because of the high cost and the fact that a great return on investment (ROI) is never guaranteed. Linquip's digital marketing firm, on the other hand, has demonstrated its ability to conduct pay-per-click marketing campaigns. Our industrial PPC specialists are professionals at designing relevant and targeted advertising that turn clicks into leads and sales.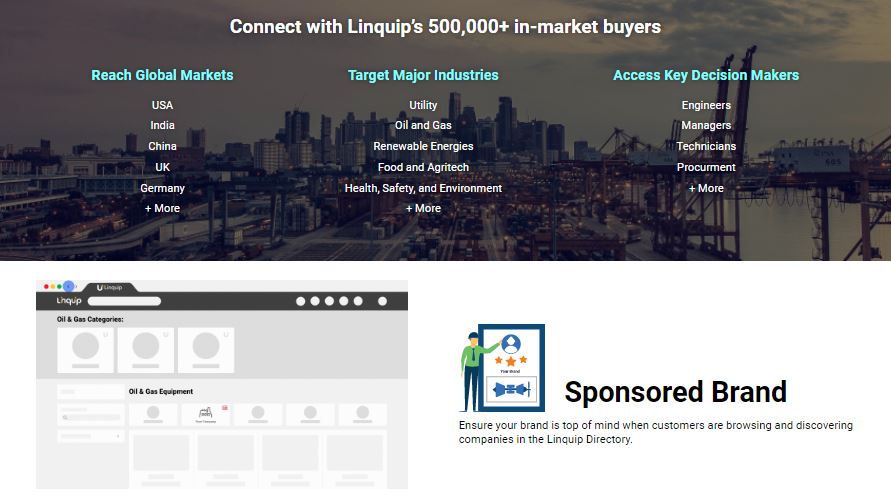 PPC, such as "cost-per-click" or CPC, can be difficult to master at first. How do you get started, especially if you don't have any data? This collection of 12 PPC suggestions was put together to offer newbies the best opportunity of getting off to a good start. We'll also talk about one of the most difficult aspects of PPC management: how to target corporate clients when there's a lot of consumer or retail traffic searching for the same keywords.
Manufacturing PPC Agency
It might be difficult to run display adverts for your manufacturing company. Because the internet has been around for so long, your online audience is significantly more discerning than ever before and finds advertisements on a website to be a nuisance. That isn't to say you can't use pay-per-click advertisements to promote your manufacturing company. According to a recent report, 75% of internet customers click on sponsored advertising because it helps them locate information faster, and 63% of consumers click on Google ads.
While pay-per-click marketing isn't always the best option for all organizations, evidence is mounting that it may be a viable alternative to traditional digital marketing techniques. Local manufacturers may build tailored PPC advertising based on geography and other demographics, which isn't achievable with non-paid marketing methods.
You'll need the help of a PPC agency like Linquip to execute successful PPC advertising for your manufacturing company. Linquip's digital marketing firm has helped scores of companies develop by providing excellent marketing services. Our pay-per-click management team on Linquip can provide our clients with amazing outcomes. We can provide superior pay-per-click marketing campaigns that rival any strategies your competitors are doing because of our manufacturing PPC expertise.
Make More Money from PPC and SEM Campaign Management Services
Are you not getting the results you expected from the PPC and SEM Campaign Management Services? Do you feel like you're wasting money by throwing good money after bad and tying up your marketing budget with little return on investment? If you answered yes, please contact us. Linquip's PPC and SEM Campaign Management Services will optimize and supercharge your paid campaigns so that your company may prosper and stand out in a hyper-competitive and ever-changing online marketplace.
From Bing, AdWords, and Amazon to LinkedIn, Facebook, Twitter, and Pinterest, our team has over 60 years of total expertise in analyzing and fixing difficulties for PPC campaigns. We don't simply handle PPC campaigns; we also create unique landing pages for your company to achieve the best possible conversion rates. We've worked with clients in a variety of sectors, including eCommerce, software as a service, technology, B2B services, and health care.
PPC and SEM Campaign Management Services Are Measurable
The degree of data and specificity you'll get in terms of reporting is one of the most appealing aspects of PPC. Directing PPC traffic to dedicated landing pages allows you to track customer involvement rates from the first click through to the final transaction. Most key performance indicators (KPIs) can be checked using tools like Google Analytics to quickly and simply measure how well your advertising is functioning and make your campaigns more successful.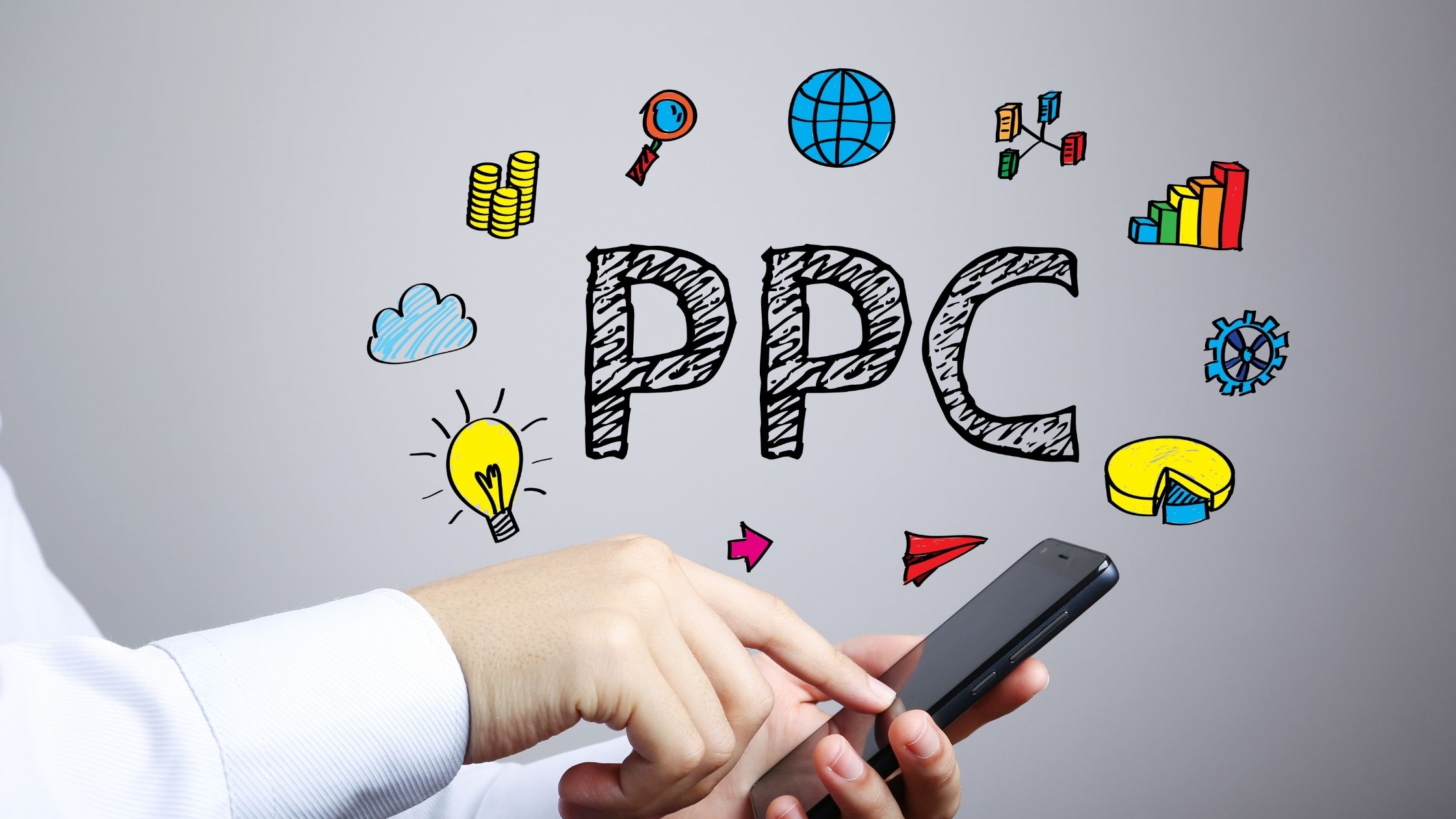 This helps you make the most of your money — and your time. You won't get the "search phrase not given" message like you would with an organic search. You can check how many times your ad is displayed, how many hits each keyword generates, how much you pay per click, your click-through rate, average ad position, conversion rate, cost per conversion, and more. (For a glossary of industrial marketing words, go here!)
As a marketer, this degree of detail almost makes you feel pampered. You have all of the tools you need to determine your investment's return. PPC begins operating as soon as the ad is placed on the ad server, but other inbound marketing initiatives may take time to gather traction.
PPC and SEM Campaign Management Services for Manufacturers
Most business owners are hesitant to participate in paid advertising because of the high cost and the fact that a great return on investment (ROI) is never guaranteed. Linquip's digital marketing firm, on the other hand, has demonstrated its ability to conduct pay-per-click marketing campaigns. Our industrial PPC specialists are professionals at designing relevant and targeted advertising that turn clicks into leads and sales.
SEARCH ENGINE OPTIMIZATION (SEO)
Make your PPC advertising stand out so that they are viewed by those who are most inclined to buy. We employ powerful SEO techniques to uncover keywords that your potential consumers are searching for online, in addition to acquiring the correct audience.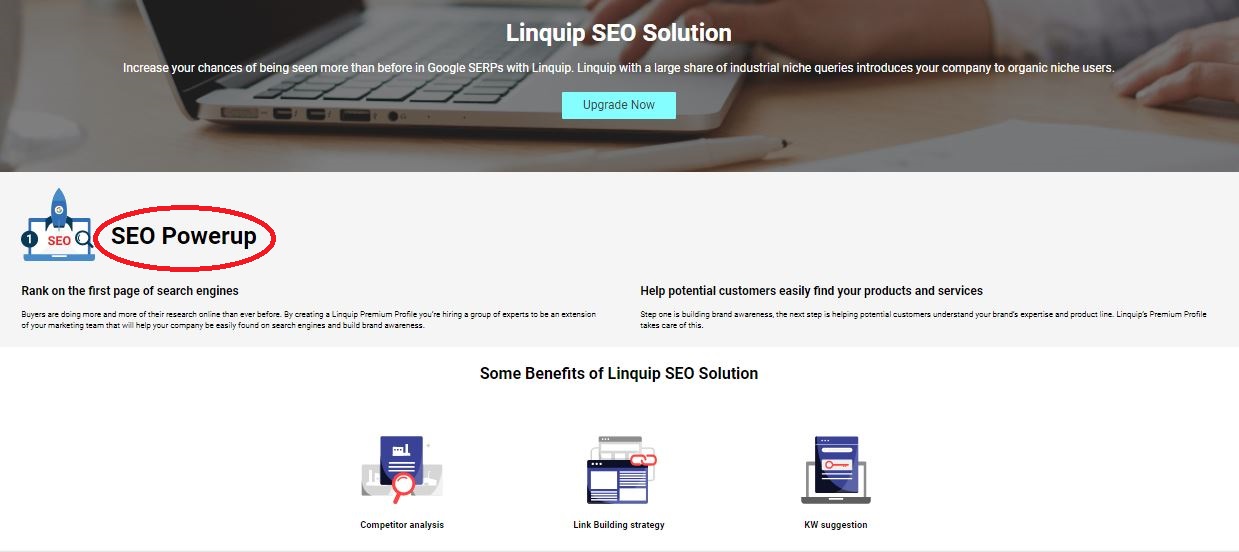 Your PPC ads may reach the appropriate audience at the right time using Linquip's SEO services.
SOCIAL MEDIA MARKETING
Linquip offers social media marketing as part of its industrial PPC services. With a smart social media marketing strategy, you can connect with new and existing consumers. Linquip's social media experts can assist you in developing educational material to expand your audience and position your manufacturing firm as an industry leader.
WEB DESIGN AND DEVELOPMENT
As part of our manufacturing PPC services, we provide web design and development. Our web design team is experienced in creating responsive websites that effectively communicate your brand's voice and visuals. Linquip websites are also user-friendly, allowing users to effortlessly complete your call-to-action (CTA), whether it's to buy something or schedule an appointment.
CONVERSION RATE OPTIMIZATION (CRO)
One of the many purposes of Conversion Rate Optimization is to have a landing page that converts clicks into sales (CRO). You're squandering money on pay-per-click advertisements if you don't get any conversions. Fortunately, our manufacturing PPC and SEM firm uses tried-and-true pay-per-click marketing tactics to ensure that every page we develop has the best chance of converting.
PAY-PER-CLICK
Running PPC advertisements for your manufacturing company does not have to be a costly endeavor. Our manufacturing PPC firm has a long history of producing pay-per-click marketing campaigns that result in more leads and sales. We provide complete pay-per-click administration on Linquip, so you can concentrate on your company while your advertising converts well.
LOCAL SEO
With local SEO, you may make your business visible to individuals in your immediate area. Local SEO aims to rank your company for location-based search queries like "manufacturing businesses near me." After our manufacturing PPC professionals run advertising for you, you can expect higher traffic and in-store conversions thanks to a localized internet presence.
CONTENT WRITING
The quality of the ad copy can also affect the performance of pay-per-click marketing campaigns. Your content must be intriguing enough to get people to click on your ad. Our writers and editors are aware of this and are capable of producing material that converts from PPC advertisements.
GOOGLE/BING ADS MANAGEMENT
Our manufacturing PPC professionals can assist you with complete control of your Google or Bing advertisements. Our PPC and AdWords professionals are qualified in pay-per-click management and have a track record of managing high-performing campaigns.
ECOMMERCE SEO
If you have an eCommerce website, we can help you with SEO. Linquip's specialist SEO, known as eCommerce SEO, may help your manufacturing company. Our eCommerce SEO service has the proper professionals to aid with product listings, site layout, and establishing clear call-to-action.
How Our PPC and SEM Campaign Management Services Work
Research
To comprehend your company's requirements, we must first understand your company, as well as the items or services you provide. After that, we examine your PPC environment, assess any existing paid advertisements you're doing, and compare them to those of your rivals. We explore relevant and cost-effective keyword prospects, both regular and long-tail, as well as particular sites your target audience frequents that might be good partners or places to advertise on.
Campaign Setup
On Linquip, we start by putting together the essentials of a paid marketing campaign: relevant ad groups and keywords, remarketing lists, site placements, and so on, as well as any suitable and available ad extensions. Our landing pages are created with current, responsive layouts that look fantastic on any device and are optimized to convert interested leads into paying clients.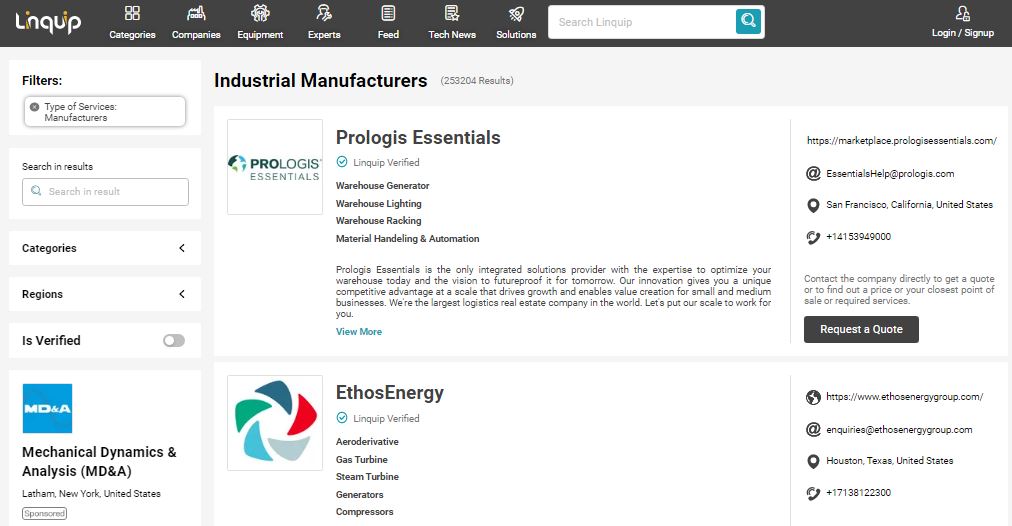 We create advertisements that are fascinating and engaging for the keywords and people we're targeting, with relevant CTAs that directly lead to landing pages. All possible conversions are monitored and connected with your marketing automation or eCommerce software. We test the advertisements extensively on a variety of devices to ensure that they appear exactly how we want them to, regardless of who is watching them, before launching them.
Strategy
One size fits all, according to some larger PPC and SEM teams. We don't have any. Rather than providing cookie-cutter PPC campaign management services, we take the time to learn about your goods, target audiences, and overall vision and objectives. We look at things like geographic areas, audience income levels, and the devices they use to make sure the approach we develop for your company is tailored to your team's specific needs.
Ongoing Management
We don't believe in "Fire and Forget" at Linquip. We provide ongoing PPC campaign management services, including monitoring and optimization, to guarantee that your campaign is consistently providing results, leads, and sales at the lowest possible cost. Keywords will be updated regularly, bids will be adjusted, landing pages and ad text will be A/B tested, performance across devices will be optimized, and many other jobs will be completed. We're data-driven and strategic, assessing results and making adjustments as appropriate. We'll use data from your marketing automation system, such as lead scoring, to ensure that the leads you're obtaining are of high quality, and we'll alter the campaign appropriately.
Why Choose Linquip as Your Manufacturing PPC Company
With the greatest paid media strategy, we help businesses develop. Linquip is a renowned digital marketing agency with years of experience in a variety of marketing solutions, including B2B companies such as those in the manufacturing industry. With high-converting advertising, our manufacturing PPC services have helped numerous businesses raise their income. Linquip believes that if given the chance, every customer will succeed.
We Prioritize Our Clients
One of the reasons behind Linquip's incredibly effective marketing efforts is its collaborative approach. We go out of our way to get to know our clients, their goals, and their beliefs. We can create a marketing plan that is a perfect fit for your company after we understand what our clients desire.
We Get Things Done
When explaining how effective our marketing services are, we constantly try to back up our assertions with statistics and numbers. Linquip's online testimonials, case studies, and online evaluations say eloquently about our capabilities as a manufacturing PPC firm. As seen by our numerous success stories, we aim to be the best.
Transparency is what we do
Linquip believes in being open and honest with its clients, especially when it comes to project status. Clients get access to a Linquip site where they may view all of the details of their marketing campaigns. As a consequence, clients have more faith in us and are more informed about marketing fundamentals.
We Make Smart Data Decisions
In digital marketing, we believe in the power of research. When it comes to developing marketing strategies for customers, our marketing specialists rely on research data. We can achieve more success in all of our customer projects using this strategy.
Calendar
We always arrive on schedule. Linquip makes every effort to meet the client's deadlines. Our marketing gurus recognize the significance of achieving client deadlines. We feel that one of the many strategies to assure success in our marketing is to be timely.
Get Started with PPC and SEM Campaign Management Services
These are just a few of the techniques we use at Linquip to find high-quality business clients among a sea of consumer queries. This is by no means a complete list of all the unknowns you'll encounter when starting a new paid search account – the process can become much more complicated as your company expands. However, if you take the time to set things up correctly and review the campaigns regularly, your performance will increase and the leads will convert. Are you unsure how to get the finest keywords for your manufacturing company? Please get in touch with our manufacturing marketing professionals at Linquip.
PPC and SEM Campaign Management Services FAQs
What is Pay-Per-Click Advertising?
Pay-per-click [PPC] is an internet advertising technique in which you pay only when people click on your links. Most companies include a link to their website or a landing page with a form for consumers to fill up.
Why is Pay-Per-Click (PPC) a perfect choice for manufacturers?
PPC and SEM Campaign Management Services are ideal for all B2B organizations, but especially for those in the manufacturing industry. You want to be sure you're reaching your potential consumers rather than wasting your money, and PPC can help you make sure you're only targeting (and paying for) the correct people. Targeting the correct demographic for your adverts is an important part of managing your PPC campaigns. This contains information such as your audience's location, job titles, industry, and so on.
What's the difference between Pay-Per-Click (PPC) and Search Engine Marketing (SEM)?
All digital marketing strategies, whether free or paid, fall under the umbrella of search engine marketing (SEM). PPC is a type of search engine marketing that employs a formula to determine the cost of an online ad. Advertisers are therefore charged a fee every time a person clicks on an ad, regardless of the result. By being exact with your targeting and ad timing, you can ensure that you're receiving the appropriate clicks from the right folks. Linquip provides a free digital health check to determine the strength of your online initiatives and areas for improvement.
What type of pay-per-click (PPC) advertising should I run?
There is no such thing as a proper or wrong form of PPC ad. What counts is the quality of your content and how well your advertising is tailored to your audience's search intent. You'll want your PPC advertisements to be able to fulfill your marketing and business goals, whether you employ Google Display Network Ads (which include graphics or a visual) or search ads (which solely use text and links). You should check the performance of your PPC advertising on a regular basis to verify that they are performing optimally and that you can alter your ads (and save money) as needed.
Is pay-per-click advertising an inbound marketing strategy?
Yes, PPC is an inbound marketing method, making it more successful at reaching your target demographic and increasing your chances of being discovered online.
What are the most important PPC industry trends?
PPC, like many other forms of digital marketing, is always evolving. Take a look at some of our recent blog pieces for industrial PPC best practices and changes unique to the manufacturing industry. We advocate employing PPC/SEM specialists to assist you to manage your campaigns and keep on top of those trends because search engines and social media platforms are always updated with new tools or features.
Read More on Linquip