How to Plan the B2B Product Launch – Is your business introducing a new B2B product? Make sure you have a strategy in place to assist you to identify your target audience, questioning preconceptions, and generating enough buzz to meet your sales goals. In this post, we'll go over multiple phases to the best B2B product launch.

It's not simple for a B2B firm to launch a new product or service. It's crucial to take your time and plan out the launch of your new item one step at a time. That being said, the difficult part is over—your new product or service is now complete—and the fun is just beginning.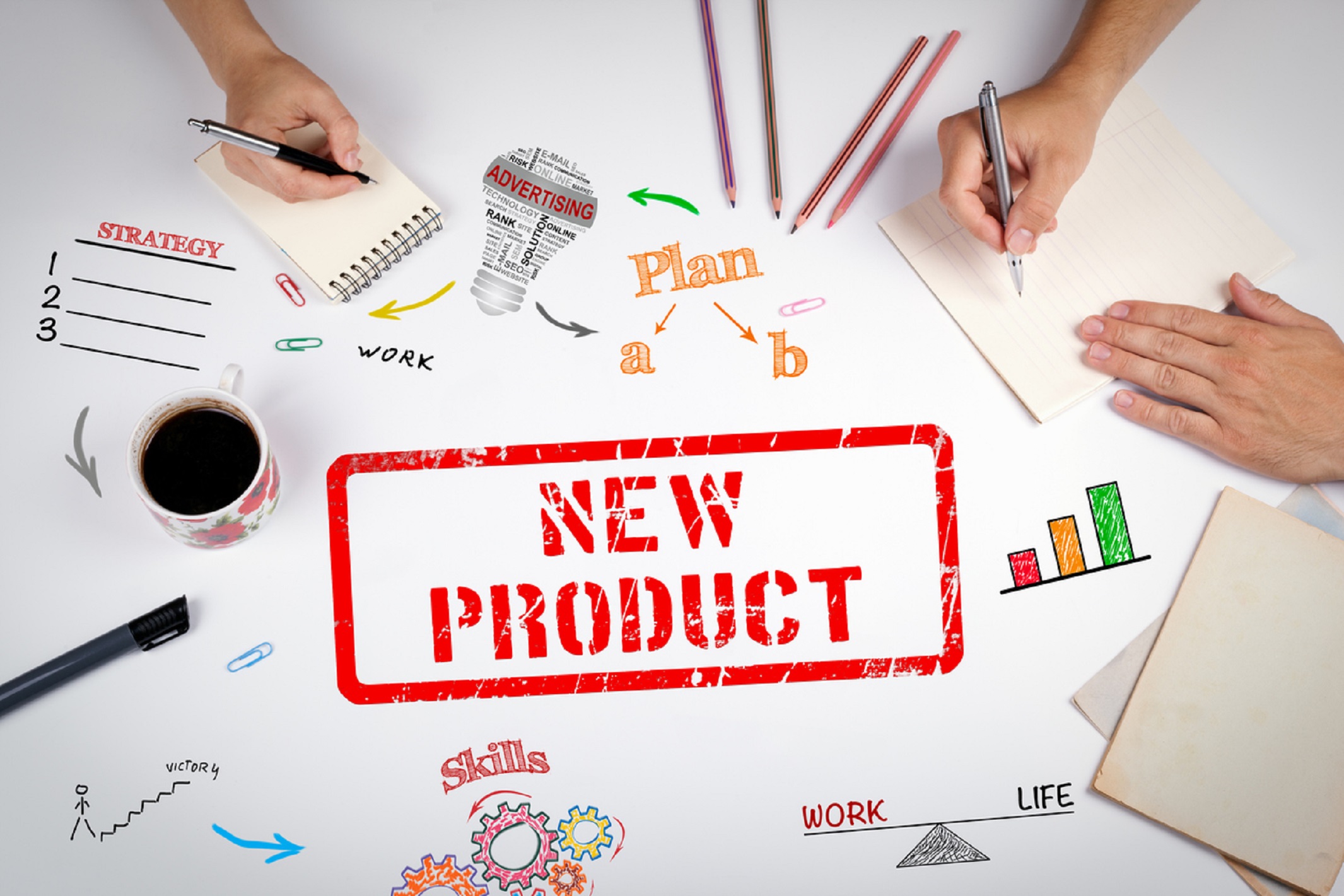 Entrepreneurs are used to developing their own go-to-market strategy. It's the official plan for launching a new product, including the target demographic, marketing approach, and sales strategy. However, each product, industry, and market are unique, particularly in the manufacturing and industrial sectors. According to a Linquip poll, just 17 percent of small firms in the United States employ digital marketing as their major marketing strategy. However, in the last year, more business executives have made the switch to digital, revolutionizing their sales and marketing strategies.
The stages below will show you how to plan your new B2B product launch using digital marketing and newer, more effective growth strategies that cater to a new generation of buyers.
How To Plan a Successful B2b Product Launch?
A well-targeted go-to-market strategy and B2B product launch strategy are essential for short- and long-term success. You can't just cruise through the promotion phase once you've assessed demand, done your due research on competing solutions, and finished the time-consuming R&D hard work. Many would say that this is one of the most important aspects of a b2b product launch strategy, yet it is also where many businesses fail.
Develop a plan
It may appear straightforward, yet it's astonishing how frequently organizations take shortcuts or overlook key elements. When creating your B2B product launch strategy, consider your purpose, business goals, and particular activities that will help you get there. Always provide the measures you'll use to measure progress, as well as a deadline. Your strategy should serve as a roadmap for the launch of your B2B product, directing all stakeholders as to what should happen when, and how.
Staying on track requires defining and assessing goals. A highly successful way is to make your goals precise, measurable, achievable, relevant, and time-based.
Specific and quantifiable goals, such as gaining 5% market share or increasing marketing qualified leads from CTOs by 15%.
Will it make a difference in terms of company performance?
Is it relevant – does it address a business issue?
Time-bound — when is it going to happen? Is it a month, quarter, or year?
For example, a SMART goal may be: Increase financial sector leads by 15% in the next six months via social media. There's a lot more information regarding the SMART strategy there. Templates can also assist you in ensuring that you're on the proper road.
Before Doing Anything Else, Conduct Research
It's all too easy to get caught up in the design and production of your new product and neglect research and promotion plans. However, a lack of preparation before an introduction is a major element that might lead to the failure of new goods. According to Harvard Business School, 30,000 new consumer items are produced each year, yet up to 95% of them fail to earn a meaningful profit. In the first year, around 75% of consumer packaged goods and retail items fail to make even $7.5 million. According to a study of 100 failed firms, 42 percent failed to answer a legitimate consumer need.
A few questions should be answered throughout your research for your go-to-market strategy:
Why are you releasing a new product?
Is there anyone else on the market?
Who is the new product aimed at?
What will your buyers' main worries be when they see the product?
How you're going to get people to buy the product
What are your success criteria?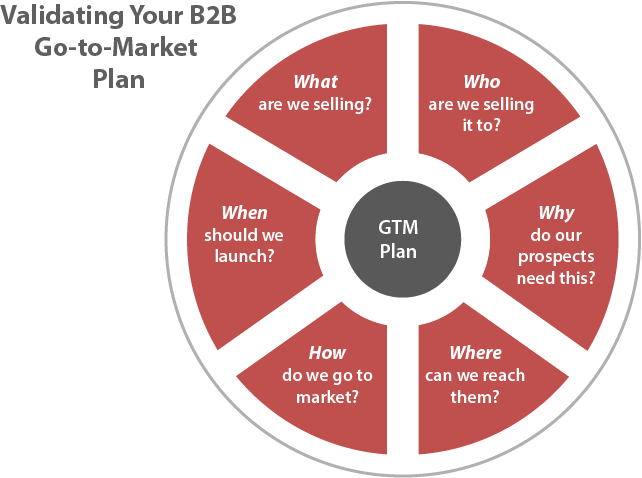 Take some time to research the competitive landscape, audience, distribution, and buying journey. The last thing you want with a new product is wasted resources and a surplus of products in your inventory that never get shipped, so spend some time researching the details of the competitive landscape, audience, distribution, and buying journey. To assist you, go back to your unique selling proposition and make important decisions based on the facts from your website.
Testing your product is also part of the research process. Run some client trials to ensure that the differences in your present items will entice new purchasers to buy. This ensures that there will be a market for it. Testing for compatibility and performance issues before launching ensures that your product lives up to its promises since even the tiniest flaw might lead your most devoted clients to lose faith in you. The importance of your present consumers cannot be overstated. Keep your consumers engaged in the creation of your new product since the more you know about them, the simpler it will be to reach new buyers.
There's a lot that goes into making a product launch successful. Make a product launch strategy that includes your research results, important activities, and milestones to ensure that you and your team are on the same page.
Define personas
Personas are essential for determining who your consumers are and what will appeal to them. As a result, it's vital to be as detailed as possible when defining who you're marketing to. A persona usually consists of the following elements:
basic demographic points include education level, age, and family details
challenges/ pain points they face
job title
company sector
motivations
goals
Then push yourself to go even more. Put yourself in your target customer's shoes and ask questions that will lead to answers about what inspires and moves them. The more precise your depiction, the better. If you're not sure where to start or want to go beyond the conventional persona profile, a persona construction tool like Xtensio's free templates may help you create complex personas.
Create messaging
To direct your communications, come up with a distinctive differentiator or selling point, or several. You must understand your unique selling proposition; if you don't, no one else will. Few products or services in the B2B technology market are totally unique. So, using well-studied wording, identify and precisely articulate what makes your product or service unique. This may need extensive research and analysis of competitor marketing and message.
Once you've established your messaging, test it to see if it's effective. It's critical to acquire feedback from coworkers because the more you work at it, the closer you'll grow and the less objective you'll become. More information on USPs can be found at Linquip, as well as a helpful step-by-step approach to building your own. It's also a good idea to have a solid message template. A succinct messaging document that can serve as a guide for all of your communications is the result of properly established USPs and messaging.
Create Your Online Foundation
Customer success is something that many of us are familiar with. Putting the consumer first is something we hear all the time. Employee engagement is no different from company success when it comes to introducing a new product. However, if you aren't using digital to engage your consumers and internal workers, you may be losing out on all of the benefits that the digital world has to offer.
With the current boom in the digital world, an increasing number of individuals are starting their lives online. With eCommerce, product catalogs, and digital advertising, both B2C and B2B businesses are taking advantage of selling things online. Why communicate with a small number of people by word of mouth when you can engage with thousands of people online? All of your marketing and product-selling activities should be built around your website.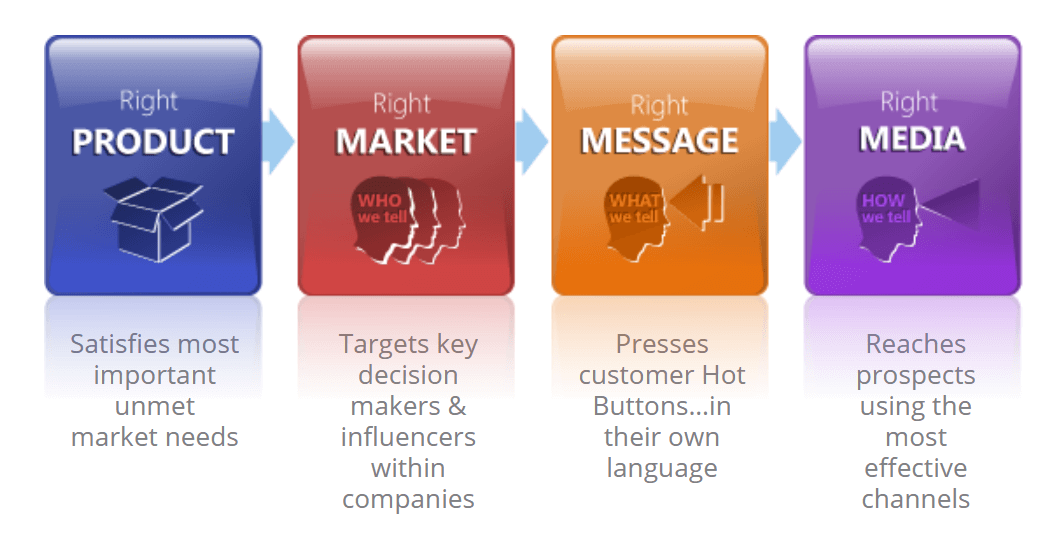 Consider your website to be a machine on your retail floor. Would you buy the most cutting-edge technology and then leave it to its own devices? Forward-thinking shop owners understand that it must be fine-tuned and optimized to work at its best. The same idea applies to your website.
Consider your clients' problems and how you're assisting them in solving them; your website and new product content should be centered around research phrases that people are searching for online.
Everyone feels their items are of the finest quality (hopefully). As a result, your readers are hearing these phrases flung about all over the place. If you're using terms like "high-quality" and "customer pleasure," make sure you back them up with testimonials, videos, and comprehensive visuals. Showcase any industry honors or certificates to assist establish the value of your product.
Manufacturers and industrial enterprises must use a well-organized online product catalog in addition to creating engaging website content. You'll be able to better assist your buyers by leading them through the buyer's journey if you offer a catalog, and it'll also give you another way to generate leads.
Distributors and OEMs have long faced the problem of incomplete data. Don't allow that to be the reason for your new product's failure to launch. Buyers can't buy what isn't on your website, so make sure all of your processes are in place and your content is consistent before you start. A consistent online product experience increases customer sales and strengthens vendor relationships. Furthermore, having more relevant material on your website improves your Google ranking.
Build buzz
Early on, engage social media influencers to generate anticipation. The first step is to figure out who those influencers are (and aren't) and which social media sites they use the most. Individuals who have built a following and a following on social media are valued. Their fans look to them for advice and insight on issues that affect their sector. Influencers frequently utilize their social power to sway the opinions of their followers and even influence purchasing decisions. As a result, you must locate them and use an efficient influencer marketing strategy to tap into their power.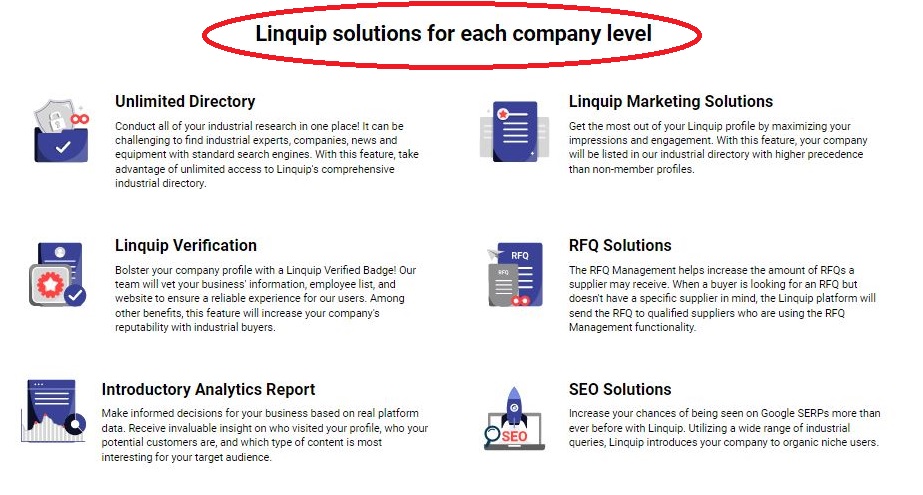 There are programs (such as Oktopost and Brandwatch) that can assist you in finding and listening to social media influencers. But take some time to consider your options, noting not only how many followers people have, but also how frequently they post about a topic. BuzzSumo and Traackr are excellent tools, however, they don't always follow all social networks and have different API access.
It's difficult for B2B marketers in Europe and North America to discover LinkedIn influencers since there isn't a good mechanism to do so. You may, however, utilize premium solutions like LinkedIn Sales Navigator to locate, track, and contact prospects. You may also start by looking at relevant organizations and connecting with them, as well as paying attention to who is speaking out in your business. That individual is frequently mentioned and interviewed, as well as having a large following. If you're paying attention, you'll notice who they are. Read on for thorough information and suggestions on influencer marketing, as well as some instances of successful campaigns.
Check How It Operates
Demonstrate your creation and let journalists, analysts, and bloggers experiment with it ahead of time, then incorporate their feedback in your marketing. This can be done as part of a trade fair – effectively a sneak look for a certain set of people – or as part of focused direct marketing. Plan a media, influencer, or pleasant customer tour as an alternative.
This part of the product launch process for B2B products is important for two reasons. For starters, it may generate some attention before the real debut. Second, it can give useful input prior to the release's work and resources. It may aid in the identification of flaws in your product or service, as well as bring up something new — positive or negative — that you hadn't considered previously. Make sure you thoroughly capture your 'testers' ideas and feelings, regardless of how you engage them.
Talk to the world
To promote your idea, use a variety of venues, including content marketing, social media, sponsored social, and media relations. Your promotional mix will be determined by several criteria, including your goal, budget, region, industry, and target personas. However, you must first determine how to effectively reach your target market and defined personas, and then unleash your message through the most effective means and channels — in ways that will be recognized.
Find out where your prospects receive their information by speaking with your sales staff. LinkedIn, Facebook, Twitter, YouTube, forums, review sites, and trade media are typically crucial in b2b, but consider how to effectively cut through the congestion and make some noise in most major areas. Brandwatch, for example, may assist in detecting where online interactions are taking place.
Detail an Advertising Promotion Approach
There are many examples of fresh new products that have no problems, are unlike anything else on the market, and are a great fit for buyers, but fail. This is where sloppy product advertising may be to blame. Most business owners believe it is simple to get a product in front of buyers. Smart marketers, on the other hand, understand that getting in front of the correct clients is the difficult part.
The appropriate message should be delivered through the appropriate channels. Return to your study and determine where your leads are currently interacting, then develop tactics to make the most of those channels.
Selling a product differs from preparing the market to purchase your new product. Your promotion should try to raise awareness before the introduction of your product. Consider creating a complete marketing campaign and referring to your client purchase process study. Determine how much information individuals have about you before they engage with your product to determine the sort of content marketing you'll need to reach them.
Take a more proactive attitude and invest in your company's success. Manufacturers and industrial businesses who used a combination of videos, email marketing, and social media to promote their products have achieved success. Did you know that 89 percent of items are purchased after a consumer sees a product video?
Follow these guidelines while crafting your promotion messaging:
Emphasize the benefits that matter to the customer. They are looking for a solution to their issue. Content regarding your firm should be kept to a minimum.
Tell it like it is. Don't use jargon, and don't mislead customers about reality.
Don't make fun of your rivals. Return your material to its original purpose and make use of consumer testimonials. People are more likely to believe what real customers have to say than what you have to say.
Sell the experience rather than the item. People pay closer attention when you tell a tale because their emotions are involved. Even if you're selling a B2B model, you're still selling to humans, thus the power of emotion in marketing works.
Use Newsletter Advertising to Promote Your Products
Inclusion in industry publications is another wonderful approach to promote your recent product launch. Because it can be customized to the buyers you're aiming to attract and is distributed to prospective prospects' inboxes regularly, industry newsletters are a terrific location to feature promotional information.
Create content
Content that is valuable to your characters may be gold if done correctly. Videos, blogs, white papers, and infographics are useful for educating, establishing credibility, motivating people to study more, and improving SEO. It might be one of the most crucial methods for reaching out to prospects and attracting individuals who aren't even on your radar. The devil, however, is in the details. You must first generate relevant content and then ensure that it is viewed by your target audience. What works best depends on your content, however, there are certain general guidelines that every business should follow:
Make sure not to make all of your information product or service focused. Instead of selling, talk about the problems it addresses for the industry.
Tell your narrative using film — video is wonderful for showing rather than explaining and for developing employee personal branding. In many nations, platforms like LinkedIn are critical for growing audiences. However, instead of talking about features, focus on the issues your solution addresses.
Target significant trade magazines – for b2b, these publications are frequently a smart place to start because they have the reputation and audiences to help your material reach a wider audience.
Instead of one-off posts, compile significant material into a blog series. Make the most of your reading time by filling it with useful information.
Create sales support material – provide content for sales teams, such as InMails/emails with key messaging, content takeaways, and social media postings, to help with your b2b product launch.
Pay-per-click advertising can help you reach a wider audience. If you don't have the funds, enlist the support of influencers who can help you spread the word, and use staff to help put out content.
A clear call to action should always be included. Sign up for a demo, give contact information for a follow-up, or send a link to an opportunity drawing.
It's critical to consider the buyer experience in b2b, not just at launch but also afterward. Because the cost of a purchase is likely to be higher than b2c, and lead times are often far longer. It can take six to twelve months, or perhaps longer, to go from awareness to purchase. Your strategy must contain content at every level of the purchasing process. Your content can be instructional or issue-based during the awareness stage, but as you go to consideration and purchase, your material can become more product-focused.
Do you want to be motivated? Take a look at some fantastic examples of content marketing. They aren't all business-to-business, but they're all worth a look.
Measure success and follow-up
Don't skip this step if you've gone this far. Make sure you're tracking your progress against the SMART objectives you set at the outset of your B2B product launch. Not just for follow-up activities, but also for future launches, this is crucial. To keep track of crucial indicators, create a marketing and social dashboard. Learning is priceless. Marketing analytics, such as Google Analytics, and social media platforms, such as Whatagraph or Cyfe, may help you track and synthesize data into meaningful and actionable data to help you assess and adjust your B2B product launch activities.
The campaign should not end after it has begun. Post-launch activities keep the momentum continuing and help prospects progress through your sales funnel, eventually becoming customers.
A Digital Strategy Is an Important Approach for B2B Product Launch
It's critical to adopt new technologies internally — not only on your shop floor, as with machine learning, AI, and robots — to prevent product launch disasters. It's just half the battle to plan your strategy before you launch and bring the product to its official launch date. Consider your long-term strategic goals and how your product will evolve to fulfill the demands of your consumers and those in other sectors. Using your new product to expand your consumer base into other sectors can help you remain ahead of the competition.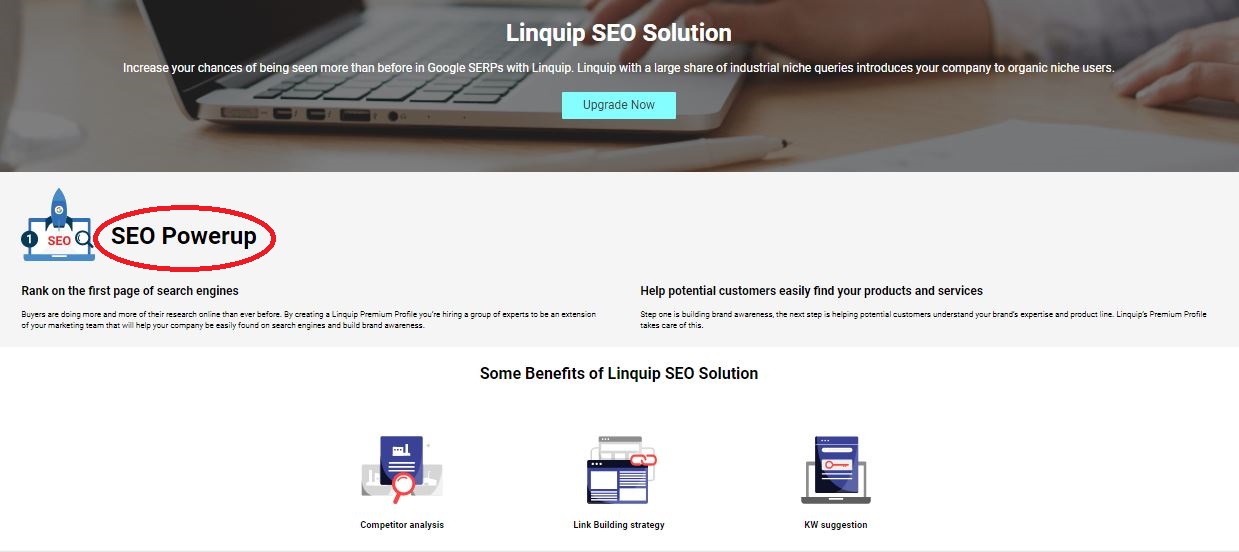 According to a Linquip small business poll, 30% of manufacturing and industrial enterprises in the United States expect to debut a new product or service this year – is yours one of them? A few poll participants and job shop managers offered the following advice:
"In the automobile business, we have a lot of customers." While we don't reject down employment, we attempt to ensure that 30-40% of our client base is non-automotive-related at any one moment."
"To meet 'just in time' inventory management techniques, items must be easily available for rapid dispatch or in-stock at the local warehouse for immediate distribution."
Understanding the demands of your target market is critical to the success of your product. If you have a small staff, strong competition, and high demand for quality leads, reach out to Linquip's manufacturing marketing specialists for assistance with your product launch. For many years, we've been matching suppliers with the proper consumers.
Read More on Linquip